Can a WiFi provider see my history with VPN? This is one question that bothers some WiFi users due to privacy concerns in the online space.
Indeed a WiFi provider can see that you are using a VPN to interact online. However, they cannot monitor your activities or see your history.
That's because when you connect to a VPN server, it automatically scrambles your traffic. This makes a third-party unable to decipher the content of the traffic, therefore, keeping your data safe.
Below, we'll answer all important questions, including if a WiFi provider can see your history with a VPN.
Can a WiFi provider see your history with a VPN?
No. Your WiFi provider cannot see your history with a VPN.
When you use a VPN that has a reputation for properly concealing users' presence, you elude the WiFi providers. They'll see that you are using a VPN but would be unable to tell what it is you are doing.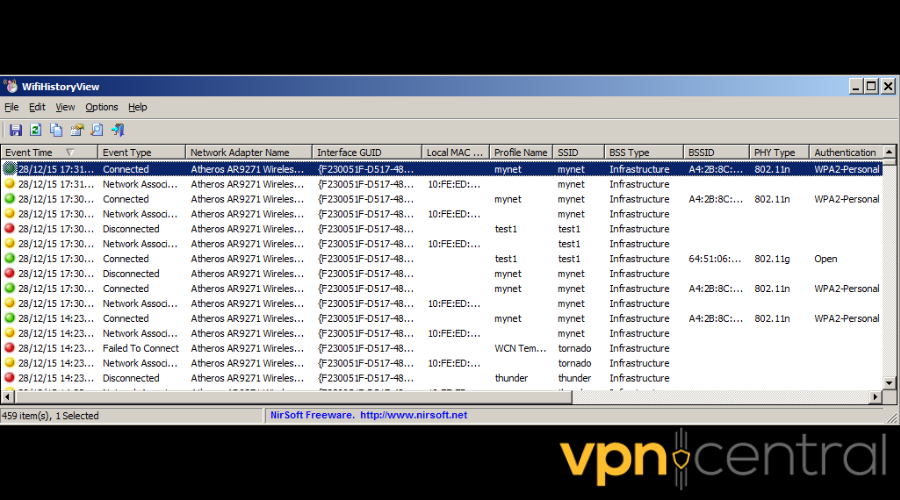 A VPN passes your traffic through a secure tunnel and scrambles your data before it gets to the internet. Not only that, it replaces your IP address with the IP address of the VPN server.
Apart from that, WiFi admins can track history based on IP address, and they can't track IPs that don't belong to them. This is why VPNs stop them from tracking you.
It is important to note that if you are using a company or school VPN, the network administrators may see your history. This is not a privacy breach since these administrators are in charge of the network.
Also, when you are using an organization's WiFi, your browsing history will be visible. For example, your school's Wi-Fi will see your history without a VPN because the server will log every website you visit. 
Can the WiFi owner see what sites I visit with a VPN?
No, a WiFi owner cannot see the sites you visit with a VPN. Did you lodge in a hotel and are worried that the hotel may see your history even with a VPN? No, they won't.
To explain it further, If you are using a VPN to browse the internet, the WiFi owner cannot see the specific websites you are visiting. That's because the VPN encrypts your internet traffic.
However, it's important to note that the WiFi owner may still be able to see that you are using a VPN, as the encrypted traffic will still show up on their network. But that will be all they'll see and nothing else.
They won't be able to see the contents of the traffic, but they may be able to identify that it is encrypted and coming from a VPN service.
In some cases, the WiFi owner may block VPN traffic altogether and this could prevent you from using the VPN.
In this case, switch to a different VPN protocol or server to bypass the blocks. There are some potent VPNs certain sites may not detect their traffic due to their strong encryption.
Summary
If you are worried that your WiFi provider can see your history with a VPN, we can assure you that they can't. A VPN is a cybersecurity tool that encrypts your traffic by routing it through a secure tunnel.
It further conceals your original IP address and grants you a level of anonymity online. This makes it tasking for your ISP or WiFi providers to track you down.