A team-based multiplayer first-person shooter game, Team Fortress 2, was created by Valve Software and included in the game collection: The Orange Box. On October 10, 200.
It was initially made available on Xbox 360 and Microsoft Windows and gained a substantial fanbase ever since.
Meanwhile, this highly intriguing game is not without connection complications. Do you occasionally see a Team Fortress 2 can't connect to server message on your screen?
No worries; there might have been a few hiccups.
An underlying cause of this is a poor internet connection. But there could be more. We look at this issue and reliable ways to solve it.
How do I connect to a Team Fortress 2 server?
Connecting to a server in Team Fortress 2 is one of the essential aspects of playing the game. To connect to your Team Fortress 2 servers, you will have to find your server's IP address.
The game has tons of different servers, so if you don't know exactly which one you want to pick, look them up. You'll see there are servers from different countries, varying in the number of players and speed.
🦾 Auto (in-game) connection
Launch Team Fortress 2.
Under the Play option, select Find a Game.
Select Community servers.
You'll get a list of all the servers available.
Select the server you want to play on.
💪 Manual connection
Find and copy the IP address of the server you want to use (as mentioned above)
Open your Steam library.
Right-click on Team Fortress 2 and select Properties.
In the general tab select Launch Options.
Type -console and click ok.
Launch the game. The console will automatically appear on the screen.
Type the IP address of your server and press Enter.
Why can't I connect to a Team Fortress 2 server?
Usually, being unable to connect to the Team Fortress 2 server will be an internet connection error. The most common network problems arise from:
➡️ Unstable Internet Connection – your Internet is very slow or fluctuating
➡️ ISP throttling – some Internet Service Providers block or restrict traffic, especially in online games and other demanding tasks
➡️ Too many apps connected to the network at the same time
Whether the issue arises from your end, is located far from your router, or because your ISP has poor service or downtime, your gaming will be affected.
Before you arrive at any other conclusion and start troubleshooting the game, ensure to have your connection checked and intact.
Then you can proceed to check whether the TF2 server is up and active, in case the server connection issue doesn't arise from your side.
How do I fix Team Fortress 2 unable to connect to the server
1. Use a reliable VPN
By masking your traffic and location, VPN (Virtual Private Network) was developed to safeguard your online privacy and make life difficult for hackers.
But there are numerous more uses for it, such as quick and safe browsing.
When you make use of a reliable VPN, such as ExpressVPN, you get to enjoy the normal state of your game, and it also helps you to get rid of the inability to connect to the server issue.
Decide on a VPN and get a subscription. We use ExpressVPN for gaming.
Download the dedicated app for your device and install the VPN.
Launch it and click on the power button to connect to a server.
Open Team Fortress 2 and start playing.
This reliable VPN has server locations in 94 different countries, offering a fast and encrypted connection anywhere in the world.
It can improve connection speed which will in return get rid of this error and fix packet loss in TF2 by establishing a steady connection.
Additionally, it can also help reduce ping and fix lag in Team Fortress 2 as well as other similar online games.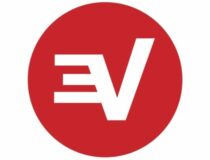 ExpressVPN
Pick from thousands of speedy servers to remove connection errors in TF2!
2. Restart your game
Sometimes, you might fix the server connection error by closing the app and reopening it. Restarting it might be of really great help to every gamer.
Just close off TF and close the Steam Launcher as well. Make sure the app is not running in the background. Check Task Manager for that.
Press CTRL+Alt+Del and select Task Manager.
Browse through the Apps and Background processes lists and End any Steam or TF-related task.
Wait for a few minutes and relaunch the game.
3. Troubleshoot the Internet connection
You should make sure that your computer can go online.
Can you browse different websites? It would help if you tried running the Internet troubleshooter tool to detect and fix any internet-related issues on your computer.
You can troubleshoot quickly through the Internet by following these below-listed steps:
Click the Start button: you can find this at the bottom left corner of your screen.
Select Settings.
Select Update and Security.
Select Troubleshoot.
Select the Additional troubleshooters.
Select Internet Connection.
Select Run the troubleshooter.
4. Connect your game to a stable network connection
Poor Internet connection beckons to game server connection issues and Team Fortress 2 is not an exception. This results in the server connection error when playing the game.
Some players suggest switching from Wi-Fi to Ethernet. Many seem to have a faster connection this way, and it's definitely worth a shot since it's a simple and cheap method.
Switching to a strong internet remains a viable solution to solving the server connection issue and get rid of issues like Team Fortress 2 not working in Windows 10.
5. Check Team Fortress 2 to fix the server connection issue
This problem can result from your game file being corrupted or missing. You must check the game's reliability to repair this. The following steps are the steps that you should take to fix it :
Open the Steam Launcher.
Click the Library section.
Right-click on the game when you find it in the Library list.
Click Properties
Select Local Files.
Click on the Verify integrity of the Game Files button and wait for the process to complete.
If there is any problem with your game files, you will be notified. A simple way to fix corruption is to reinstall the game completely. Just make sure you have access to all your account credentials before removing it.
Reinstalling the game can improve other bugs and help fix Team Fortress 2 FPS Drops and Stuttering.
How do I fix Team Fortress 2 Can't Connect To Steam?
If you cannot connect because of the Steam Launcher, we recommend reinstalling it. Over time, the launcher can become corrupt or buggy.
Go to the Apps and Programs panel on your PC.
Find Steam and select Uninstall.
Make sure all apps and folders related to steam are completely removed from your PC.
Download the installer wizard from the official Steam website.
Install it and log in with your credentials.
How to save a TF2 server to Favorites
After you've located the server's IP address, the following are the steps required to connect to a team fortress 2 servers via steam favorites:
Open the Servers panel in the TF 2 main menu.
Click the Favorites tab, then select Add a Server.
Select Add This Address To Favorites after pasting the Server IP into the pop-up box.
From the list, choose your server, then click Connect.
The connection issue is quite prevalent in this game. Players get all sorts of error messages and errors, from TF2 can't connect to casual servers, to TF2 cannot connect to the server after 4 retries.
Making use of every solution mentioned above can go a very long way in solving the server connection issue. It's also important to check if the game's servers are down. That's a temporary problem that you'll have to wait out.
You deserve a seamless and intriguing gaming experience, with a sprinkle of security, and privacy, all offered by premium-level VPNs, that will fix the connection and lower ping and packet loss in TF2.
The comments section is open, do let us know what you think of these solutions and your experience in exploring them.