The World Cup is finally upon us and it's time for countries to shine. Many football fans are gearing up for an exciting tournament.
Scheduled for the 29th of November, Iran vs USA is definitely a match you don't want to miss, and we found a simple way you can watch it live from anywhere in the world, without any geo locks.
The only thing you need is a stable Internet connection and a few spare minutes to follow the guide below. No need to subscribe to a TV provider or streaming platform.
Where can I watch Iran vs the USA live?
Iran vs USA will be streamed live on beIN Sports in Iran and on Fox Sports in the United States. Additionally, the game will be broadcasted by international partners from various countries.
Out of these, we'll focus our attention on the UK's BBC iPlayer and ITV platforms. Because these will stream the match online for free, Check the guide below to pass geo-locks and access any of these platforms from anywhere.
How can I watch it live from anywhere?
Basically, you want to make it appear as if you're browsing from the United Kingdom. For that, you'll need to use a VPN.
VPNs reroute your traffic through their private servers. If you pick a server from the UK, your real IP will be masked and replaced with a UK IP. Here's how to configure it:
Get an ExpressVPN account and download the dedicated app. We picked this VPN because it's one of the best when it comes to speed and privacy and happens to have great server coverage in the UK.
Follow the installation prompts and launch the app.
Log in with your credentials.
Click the three dots in the main UI to get access to the entire server list.
Browse for the United Kingdom and select a server location of your choice.
Double-click on it to connect.
Go to BBC and create a user account (for free).
Launch the iPlayer app and start streaming the Iran vs USA match live.
The VPN has over 3500 servers, with strong British server locations including UK – London, UK – Wembley, and UK – Docklands.
To gain access to BBC iPlayer or ITV and watch the Iran vs USA live, you just need to connect to a server first.
Reasons to trust a VPN, in this case, are many: from reliable AES-256-bit encryption to impressive security features like DNS protection and a secure killswitch to protect against data leaks.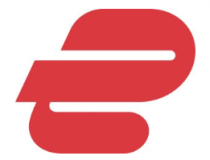 ExpressVPN
Watch FIFA World Cup matches online without restrictions and at peak quality using ExpressVPN's geo-unblocking features!
Wrap Up
You can save that TV subscription fee for something more important. This really easy and affordable alternative to watch Iran vs USA live for free is your cake for the day.
Not just that benefit, VPNs also help to maintain improved connection speed.
An all-month-long unlimited data and bandwidth make it a perfect fit to catch all the fun in the match. Save cost, stay private and secure and watch seamlessly like you're on the pitch.