If you're looking for the best free VPN for Iran, we've got you covered. It's no secret that the Iranian government is taking a heavy-handed approach to what citizens and travelers can access in the country.
This is especially true for protestors and targeted groups who rely on anonymity when using messaging apps and social media.
It's often a cat-and-mouse game to find a VPN that will connect. Even then, certain features are a must-have because some VPN providers have been banned.
Read on to find out which VPNs still serve Iranian users and are doing their best to get you online.
Why do you need a VPN for Iran?
If you reside in Iran, then you'll already be aware of the government's wholesale restrictions on common websites, social media platforms, and apps.
Internet users are actively tracked and even VPNs are subject to bans.
Whether you live in Iran or are traveling to the republic, here's why you need a good VPN:
Censorship – Iran has a long history of internet censorship and stepped this up in 2022 with the "Protection Bill", which has created a "digital firewall" with huge restrictions on internet activity.
Privacy – Everyone is concerned about being tracked on the internet, but Iran is known to closely monitor its citizens' web usage.
Communication – If you want to freely communicate, especially via popular messaging apps and social media sites, that's only possible with a VPN.
Geo-blocking – Geographically blocking content is a big part of Iran's internet policy. A VPN can unblock the web so you can access regular content but also geo-locked services like Netflix.
Internet speed – Due to the restrictions, the internet infrastructure in Iran is slow and inconsistent. Bypassing this with a good VPN can speed up your connection.
The best free VPN services for Iran in 2023
Not all high-performing VPNs are free, but all come with some form of a free trial or money-back guarantee.
Let's look at the providers that will attempt to get you connected for free, even if you must cycle through them.
As one of the most well-known providers, ExpressVPN has the problem of being in the public eye and is closely monitored by the censors. However, it has been updating its service to accommodate Iranian users where possible.
For starters, it accepts payment in Bitcoin, Ethereum, XRP, and other common cryptocurrencies.
Most protocols, especially OpenVPN, are now blocked in Iran. However, ExpressVPN's Lightway protocol is having some success. It's essentially its own version of WireGuard built from scratch.
Moreover, it uses stealth servers and a stronger TCP connection that rotates IP addresses, so you receive the "least recently used" address. This makes it less likely to be blacklisted and if you're disconnected, another connection is just around the corner.
ExpressVPN is also at the top of its class when it comes to leak protection.
Besides having a standard kill switch to halt all internet requests when you're disconnected from the VPN, it also blocks DNS requests and prevents WebRTC and IPv6 leaks.
In other words, the true source of your web traffic will never be revealed.
It's also one of the fastest when you do get online.
The drawback is that ExpressVPN doesn't have a free plan and you only get a 7-day trial when using mobile. There is a 30-day money-back guarantee, but you must pay upfront.
Pros:
Pay in crypto.
Advanced leak protection.
Fast when connected.
Cons:
Limited free trial.
Less successful than other stealth VPNs.
Too popular to always stay ahead of bans.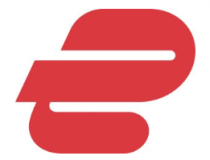 EpressVPN
Get IP rotation, leak protection, and access to stealth servers with one of the most robust VPN services out there.
CyberGhost is among the best free VPN services for Iran because it actually has a server in Tehran. That means you can get faster speeds due to proximity.
Although the server is in the capital city, the VPN's ability to obfuscate the sites and services you use means you can get around censorship within the country itself.
However, if you wish to load sites like Twitter or Netflix, you still need to choose a server in the US or Europe. It has more than 9,000 to choose from in over 90 countries.
CyberGhost offers all the main protocols, including OpenVPN (TCP and UDP), IKEv2, WireGuard, and L2TP/IPsec. Unfortunately, there's no additional stealth mode, so disconnects are likely.
Payment options include cryptocurrency via Bitpay. Yet it's one of the pricier VPNs, starting at $12.99 a month. Its free trial lasts only for one day for the desktop app and two for the mobile apps.
This, at least, gives you time to test the service for free before making a payment.
Pros:
Servers in Iran.
Crypto payments accepted.
Lots of protocols to test.
Cons:
Short free trial and no free plan.
No extra stealth features.
Pricier than most.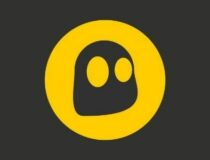 CyberGhost
Access fast servers in Tehran, pay securely via crypto, and try out an abundance of protocols with this VPN's multi-layered service.
As of October, ProtonVPN is now offering its Stealth feature at no cost to Iranian users, which makes it our current pick for the best free VPN for Iran.
It recommends sideloading its mobile app to get around VPN site restrictions. It's available on Android, iOS, and macOS.
It doesn't have any servers in Iran, which isn't an issue as you'll want to connect outside of the country anyway. However, you might find faster speeds via its servers in the United Arab Emirates, which is the closest option geographically.
There are also many free servers in the United States and across Europe. This helps if you want full access to the web or geo-specific content like US social media platforms.
Stealth works by using the WireGuard protocol over TLS and port 443. This makes all traffic appear regular and prevents the government from using deep packet inspections.
If the VPN works for you, you can get a premium plan to unlock streaming platforms and P2P file-sharing services like BitTorrent. Choosing the monthly plan requires no commitment but discounts are available for the 12 and 24-month options.
Since paying for such services in Iran is tricky, Bitcoin is a viable method, which will keep your purchase anonymous.
Pros:
Free servers with a free stealth option for Iranians.
Bitcoin payment option.
Servers in Dubai and around the world.
Cons:
Unsuitable for streaming.
App may need to be sideloaded.
No Stealth option for Windows yet.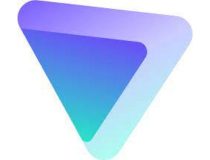 ProtonVPN
Access fast servers in the UAE, US, and Europe and enjoy a Stealth service for free, thanks to this VPN's outspoken support for Iranian users.
TorGuard is another VPN provider working to give open access to the web to Iranian users. The key downside is it only has a 7-day free trial, at which point you must pay for one of its premium plans.
The Standard Plan is $9.99 a month for 8 connections/devices, while the Pro subscription costs $12.99/mo for 12 connections, and provides a dedicated IP address.
Payment is anonymous with Bitcoin, Litecoin, and other cryptocurrencies via CoinPayments. This prevents you from being caught purchasing a VPN service, which itself is banned in Iran.
Like Proton, TorGuard has servers in the UAE for a closer connection, though its most important feature is Stealth. This effectively makes the VPN invisible to detection, masking all browsing activity as regular web traffic.
Furthermore, it's combined with a "Stealth Proxy" that adds another layer of obfuscation.
Despite this, it can still be tough to stay connected, that's why there are numerous protocols to try. These include OpenVPN, OpenConnect/AnyConnect, and SSTP.
TorGuard has apps for iOS, Android, Windows, macOS, and Linux. It also supports sideloading on mobile if you cannot get direct access to TorGuard's websites or the official app stores.
Pros:
Advanced stealth and encryption technology.
Multiple crypto payment options.
Servers in the UAE and 50 other countries.
Cons:
Only 7 days of free access.
Can go down intermittently.
Desktop is a less viable solution.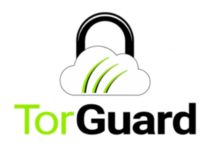 TorGuard
Make your VPN usage invisible to detection with this provider's advanced obfuscation features.
5. Windscribe
Windscribe is one of the few VPN providers with a forever free plan. You never have to worry about purchasing a subscription and leaving a paper trail.
Users in Iran now also have a special code (ZANAZADI) to unlock 30GB of monthly data, which is more than the regular 10GB plan. Nonetheless, you can pay with crypto if the service works for you and you want a long-term solution.
Windscribe has apps for all common desktop and mobile devices. It recommends users in Iran find mirrored copies on third-party sites by searching on DuckDuckGo if the official download page is blocked.
Some users also report that the browser extensions can be more stable than the mobile apps. Accessing these extensions may also require going through third-party sites.
The best way to get set up is to choose WireGuard or its special Stealth option from the Connection tab.
To do so, swipe down to Connection Mode, choose Manual, and you'll see the settings. Then, change the port to 443 if it's not automatically set.
This is commonly called a WStunnel and makes all online activity appear to be regular https web traffic.
Additional settings include:
GPS Spoofing – Prevents your phone's GPS location from being tracked.
Decoy Traffic – Sends additional traffic without any pattern to further obfuscate your internet activity.
Pros:
Free 30GB plan for Iranian users.
Crypto payment option.
Good stealth features.
Cons:
Slow speeds.
Difficult to access its apps.
No connection is guaranteed at this time.
Hide.me is headquartered in Malaysia, which gives its no-log policy more credibility. Since the company is not subject to laws in Europe or the US, it can't be legally compelled to hand over any info.
If you're looking for the best free VPN for Iran, this one is worth a shot as it has a free-forever plan to connect to servers in the US, Canada, Germany, and the Netherlands. This gives one connection and 10GB of download data monthly.
Like ExpressVPN, its impressive leak prevention technology protects your real IP from being exposed through DNS, IPv6, and WebRTC leaks. Protocols include OpenVPN, IKEv2/IPSec, and WireGuard.
It also has a kill switch, but if used, it can take several minutes to reconnect, even if outside of Iran.
Pricing is about average at $9.95 a month with discounts for longer commitments. Most importantly, it has 14 different cryptocurrency payment options, including Bitcoin, Ethereum, Litecoin, and Monero.
If you find the service works well in Iran, you can pay for a premium plan and get a 30-day money-back guarantee. So, if it does get blocked, you'll be able to get your money back.
Its apps work across desktop and mobile, as well as browser extensions for Chrome and Firefox, which are known to have better success in Iran.
Pros:
10GB free plan.
Good leak protection.
Crypto payments accepted.
Cons:
No outward statement of support for Iran.
Disconnects are likely.
Takes a long time to reconnect after the kill switch is triggered.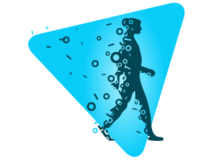 Hide.me
With a free-forever plan, strict no-log policy, and reliable leak protection, this VPN offers second-to-none online security.
7. Snowflake Project
Sometimes, a VPN alone isn't enough, and extra tools can help you stay undetected in Iran.
Snowflake is a system created by the developers of Tor and uses a "bridge" to further mask the origin of internet traffic – much like the stealth features provided by some VPNs.
That's done on a P2P basis, where users around the world offer their own internet connection to the pool of proxies by using a browser extension.
To use Snowflake in Iran, you need the Tor browser.
On desktop, open Tor and click Settings and Connection. Then scroll to Bridges and click Select a Built-in-Bridge. Finally, check the Snowflake option.
For mobile, go to Settings and tap Config Bridge, then Use a Bridge. Again, check the Snowflake option.
Snowflake can be used with any of the above VPN services for double the protection.
Wrap up
This guide will certainly help you choose the best free VPN for Iran.
However, it's an ever-evolving situation, and the degree to which these services work will vary over time. It's important to test them all and use our extra tips to get secure and connected.
Remember to check back to VPNCentral for any updates!
---