Celo VPN is based in Australia. It derives its name from the latin word, Celo. In Latin, the word means to hide, conceal or keep secret.
Celo VPN was founded in 2014 and it's designed for individuals who need secure, encrypted, anonymous and private digital network.
This VPN is client-centered, and it provides you with safe, reliable and affordable services. Its servers are distributed in 6 major countries around the world.
Let's dive into our comprehensive Celo VPN review to learn all about it!
Pricing and plans
To start with, Celo VPN offers a 2-day free trial days to get you started. You can utilize this trial period to evaluate whether this is the right VPN for you.
After the trial period, you will have 4 packages from which you can choose one. Each plan offers you the same features, so the different only comes in in terms of the billing time.
Here are the plans;
1 Month Package: $7 billed monthly
3 Month Package: $6 billed for 3 months, totaling $18
6 Month Package: $5.83 billed for 6 months, totaling $35
1 Year Package: $5.5 billed annually, totaling $66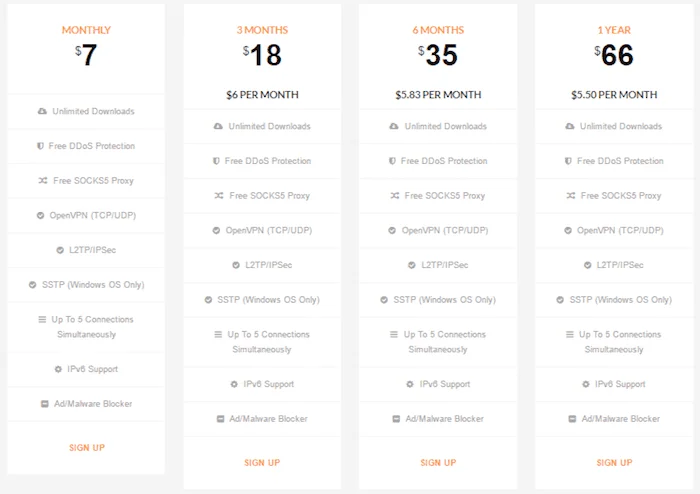 From the illustration above, you can see that no performance discrimination exists between Celo VPN packages except the price difference.
Payment methods
You always wish for a method of payment that is convenient to you, when it comes to paying online.
Celo VPN does a good job at this as it accepts virtually all popular payment methods:
PayPal
Visa
Master Card
American Express
Discover.
What's more, you can even pay using Bitcoin for optimum anonymity.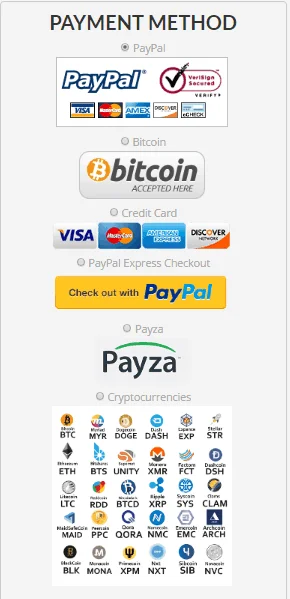 Celo VPN features
Below are some of the most important Celo VPN features that you should know about, in case you are asking yourself: Why Celo VPN?
High compatibility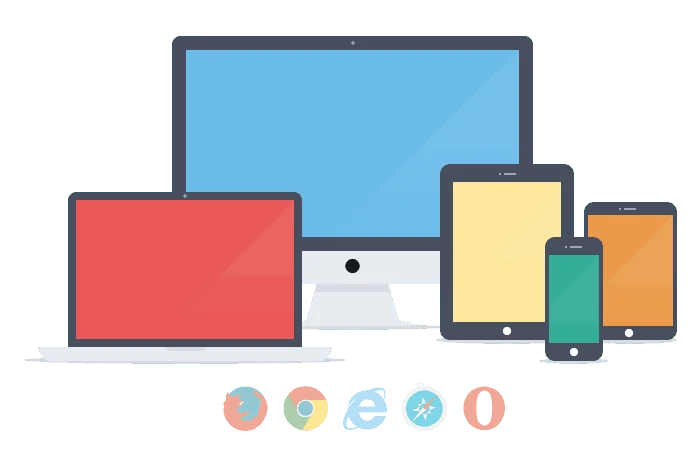 This VPN boasts the ability to work on almost any platform.
This is especially because to use it, you don't necessarily have to download their dedicated application.
If you have an OpenVPN client already installed, you can navigate to Celo's user panel, where you will be able to get the configuration package which you can set accordingly and make it work.
In case you don't have one, you can follow the guidelines later on in this tutorial review and set up one.
Here is a list of the supported devices;
iOS (iPhone)
Android (All Versions & Brands)
Windows XP, Vista, 7, 8, 8.1 & 10
Windows Server 2008/2012
MAX OSX
Linux
Home Routers *OpenVPN Compatible Only*
Well-distributed servers
One of the main reasons people use a VPN is to access geo-specific content.
There are services like Spotify and Netflix that are not available in many countries.
So, you have to virtually change your location using a VPN to get access to them.
One key factor to always consider when choosing a VPN is the number of servers on offer. You also have to look at the distribution of the servers, and Celo VPN has its servers located across the globe.
Celo VPN features 21 servers in 13 countries. This is quite less as compared to most other VPN providers that offer over 700 servers!
However, if you only connect to US websites you don't need a server in Africa. You will still have good options to choose from when connecting to the VPN.
Geo-restricted information from almost any part of the world will still be within your reach.
The servers are located in:
United States
Netherlands
Russia
Australia
UK
Sweden
Switzerland
Canada
South Korea
Romania
Japan
France
Unlimited P2P traffic
If you are a fan of torrents, then Celo VPN got you sorted.
As you might already know, torrenting is illegal in many countries. This makes it harder to get what you want and sometimes you may even end up facing legal consequences, depending on which country you live in.
Though most VPNs do not allow torrenting, Celo VPN gives you the ability to torrent without limits, while at the same time giving you control over your peer-to-peer traffic.
You will be able to download as much as you want while keeping yourself anonymous and secure.
Ad and malware blocker
While using the internet, you might have noticed the many advertisements that seem to be growing in numbers day by day.
The most annoying ones are usually in download pages where you can find too many fake buttons that it's even hard to identify the real ones.
The reason awhy Celo decided to include this feature in their product is because since most download sites are free, they tend to either flock in adverts or even inject some malicious scripting into the sites.
These scripts can then affect your computer and can even cause significant damage to files and data.
However, with Celo VPN you do not need to worry as the VPN comes with an inbuilt ad and malware blocker that keeps the advert and malware menace at bay.
5 simultaneous device connections
Chances are that you have more than one device that you use to access the internet.
You surely do not want to have one device that can access VPN services and another one that can't. Your Computer is powerful enough that you simply can't let it miss on a premium product available to your smartphone.
The smartphone, on the other hand, is mobile and goes with you everywhere. You also need to have a VPN on it!
You, however, can't afford to pay twice or even thrice for every device connection.
That is the same reason why Celo VPN supports up to 5 simultaneous connections. This means that the same account can be used to connect 5 different devices.
If you don't use 5 devices to connect to the internet, so you can slip one to a friend.
Supports multiple protocols
Top VPNs offer multiple protocols for both convenience and security purposes.
Celo VPN has not been left behind and offers OpenVPN, SSTP and L2TP/IPSec. These protocols differ in terms of speed and security.
It is advisable to use OpenVPN, as this is the protocol that offers the best balance between these two factors.
Two-factor authentication
With a two-factor authentication system, you will be required to use the second password to log into your account.
This is a security feature that is meant to deter unwanted access to your account.
It means that only you or a person you have permitted can use your account.
Getting started with Celo VPN
To get started with the free trial, access their homepage at celo.net and scroll to the bottom. You will find a link for this.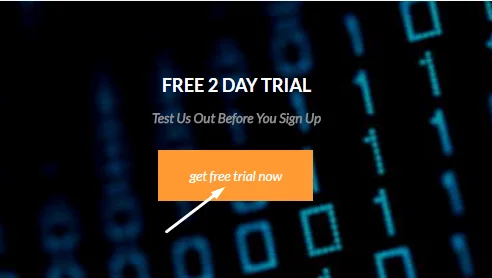 On clicking the link, you will be directed to a page where you can sign up.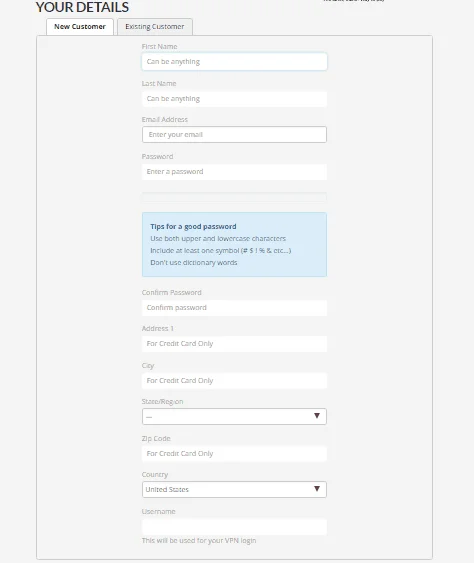 Signing up for the free trial won't require you to feed in your payment details, and this sounds great.
After account registration, you will have 3 methods to set up your VPN;
OpenVPN (Recommended)
L2TP/IPSec
SSTP (Windows OS Only)
For this tutorial, we shall use the recommended method, OpenVPN.
First, you need to download the OpenVPN client from the Celo website.
After the download is complete, browse to your computer and open as Admin.
Once installed, click on the OpenVPN icon in the Windows taskbar (near time/date), select a server/country and click on Connect.




Enter your VPN username (not your email) and password. Then click Connect.




If you have never connected to the server before, you will get a warning message.




Click Yes. Make sure the Don't ask again checkbox is ticked.
Once connected, there will be a green tick on the OpenVPN icon that shows that you are connected.



Another way to check you are connected is to visit DNS Leak Test – This should show you a different IP to what you really have.
Celo VPN pros and cons
Let's take a quick look at the service's strengths and weaknesses.
Pros
Doesn't log traffic data and customer IP
Supports OpenVPN
Provides own DNS services
P2P/Torrent traffic is allowed
Up to 5 simultaneous connections
Has a free trial
Accepts payments by Bitcoin
Cons
Logs connection timestamps
Doesn't have a kill switch
Servers in only 6 countries
Has only 21 servers
Celo VPN speed test
While conducting this Celo VPN Review, we conducted a speed test in order to help you understand the VPN speeds more.
Here you can see the screenshots of our Celo VPN speed test.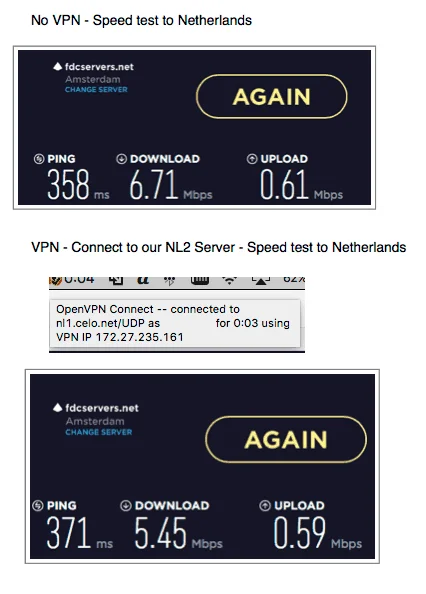 From the snapshot, you can see that the connection speeds dropped a bit which is the norm when you use a VPN connection.
The connection, however, still remains strong enough to stream your favorite shows and movies. Of course, this is true given your original connection is already fast enough.
CELO VPN customer support
Customer support is a very important part to consider before making a decision.
It is a measure of how well/ fast your queries will be answered, once you subscribe.
Though some VPN providers promise 24-hour chat support, some don't live up to that.
Celo VPN is, however, a reliable service when it comes to a fast live chat system support.
They offer very seamless and technical support representative replies within minutes after you send your query.
They are also user-friendly and you will enjoy every minute of it.
For self-assistance, Celo also offers extremely user-friendly detailed knowledgebase articles about all their services.
Celo VPN Review – Wrap up
Celo is a good VPN with a great set of features and the capacity to unblock online content from all over the world.
However, its connection is a bit unlike other VPNs, and users would surely love to see dedicated software and mobile apps.
Celo makes up for this by providing detailed guidelines on their website, helping you to set up the VPN with ease.
Though not the cheapest service, the 2-day free trial makes it worth a try!
---