Torrenting is one of the most popular ways to share content across the web. But using it to access copyrighted files may land you in trouble.
With a VPN, however, you can keep your online activity private, without worrying about rubbing shoulders with the authorities.
Though we don't endorse piracy, keeping you on the know-how for your safety is vital. So, let's break down the fines for torrenting by country and see what's at stake.
Is torrenting Illegal?
Torrenting or peer-to-peer (P2P) file sharing isn't an illegal activity. However, most countries prohibit downloading copyrighted files without permission.
Governments worldwide criminalize it as a way to discourage digital piracy, which hurts creators by preventing them from earning what's rightfully theirs.
Enforcing the ban on illegal access to copyrighted content occurs through various strategies like blocking P2P sites by ISPs, imposing torrenting fines, jailing offenders, etc.
And here's a problem.
It's challenging for most users to make the difference between legal and illegal torrent files. Either way, you risk facing the full wrath of the law for downloading copyrighted content.
What happens if you get caught torrenting?
The rules and regulations that outlaw torrenting vary from country to country. In fact, some jurisdictions, like most developing countries, have none at all.
Others like Spain, Switzerland, and India allow downloading copyrighted files for personal use.
On the other hand, users in regions like the US, UK, and Australia might be out of luck. Stiff fines for torrenting and spending time in jail await you if you ever get caught.
Now, let's break down the consequences of illegal torrenting across select countries:
USA
The United States has some of the world's strictest copyright regulations.
The Digital Millennium Copyright Act (DMCA) leads the pack of anti-piracy laws in the US. It restricts any online platform from the illegal hosting of content.
Additionally, the No Electronic Theft Act (NET Act) prohibits users from accessing pirated content online. It specifically covers areas where loopholes exist to evade DMCA enforcement.
Also, the US requires internet service providers (ISPs) to monitor customer activity. If caught, you'll receive a written warning for the first offense.
Failure to stop attracts torrenting fines of around $250,000. Moreover, consequences can include jail term, probation, and a total ban from using the internet.
Canada
Up until recently, Canada didn't have strict rules against torrenting. But, in 2014, lawmakers passed the Copyright Modernization Act to discourage it.
The law requires ISPs to monitor and store customers' internet activity for at least six months. Furthermore, it demands service providers forward violators' details to law enforcement.
First-time offenders experience throttled internet speeds as a caution to stop torrenting. The good thing is personal use of illegal torrents is permissible.
What's more, content owners can't claim more than CA$5,000 for infringing their copyrights. Still, that can only happen if the authorities catch you profiting from copyrighted material.
UK
The United Kingdom uses the Digital Economy Act to regulate P2P file sharing. Like Canada, it requires ISPs to monitor and report the illegal sharing of copyrighted content.
This regulation demands that service providers throttle internet speeds for first-time offenders. Ignoring this cautionary measure subjects the users to a possible £5,000 penalty.
On the other hand, ISPs risk torrenting fines of around £250,000 for failing to comply.
Australia
Torrenting is legal in Australia, but illegally possessing copyright protected-material is not. The country has the Copyright Amendment (Online Infringement) Bill of 2018 to stop this practice.
The regulation extends the Copyright Act 1968 to cover emerging technologies. Some include internet service providers, web hosting platforms, search engines, etc.
Together, they require ISPs to block online platforms that promote piracy. Likewise, they can cut off customers that engage in such illegal activities.
Internet users breaking torrenting laws risk penalties of up to AU$117,000. Additionally, you face a possible five-year jail term.
European Union
The EU's Digital Services Act (DSA) primarily targets platforms that infringe on copyrights. Unlike country-level laws, it focuses on global enterprises that promote the piracy of content by Europeans.
For example, most internet users illegally share copyrighted material across social media without restrictions. In this case, the DSA requires platform owners to take action against violators.
As a result, platforms risk around 10% of their yearly turnover on penalties for failing to act.
Torrenting fines by country
Now, let's take a closer look at some countries and the penalties that apply for illegal torrenting:
| | |
| --- | --- |
| Country | Penalties for illegal torrenting |
| 1. United States | Violators risk a $250,000 fine, including probation, internet usage restriction, and imprisonment. |
| 2. Canada | Users can download illegal torrents for personal use. However, redistributing the content for profit warrants the copyright owner's compensation of up to CA$5,000. |
| 3. Australia | The torrenting fines in Australia attract sums of up to AU$117,000. |
| 4. Finland | The penalty averages around €2,000 |
| 5. France | The fine includes a €300,000 fine and a possible three-year jail term. |
| 6. South Africa | It consists of an R10,000 penalty or a five-year sentence. |
| 7. India | Offenders risk imprisonment for three years and an Rs. 300,000 fine. |
| 8. Kenya | There are no fines for pirating movies, music, and software for personal use. However, content owners can sue and seek compensation from businesses that violate their copyrights. |
| 9. Japan | Violators risk a two-year sentence of paying about JPY3.8 million in fines. |
| 10. Germany | The torrenting fine in Germany is approximately €1,000. |
| 11. Malaysia | Violations cost upwards of MYR10,000 |
| 12. UAE | Users face a fine of up to Dh50,000 and time behind bars. |
| 13. China | The fines average CYN1.7 million. |
| 14. United Kingdom | UK torrenting fines average around £5,000. |
| 15. Brazil | The penalty includes a 3 to 12 months sentence. |
How to stay safe?
When engaging in P2P file sharing, you expose your torrenting activity.
That's why we recommend using a VPN to cover your tracks on the web.
Here's why:
A VPN hides your activity by assigning you a unique IP. Moreover, it encrypts your connection, making it extremely hard for anyone to see your online activity.
This allows you to evade any torrenting fines for trading in copyrighted materials. Furthermore, VPNs prevent intruders from stealing your personal information.
Remember about ISPs throttling internet speeds when torrenting? Well, your service provider won't be able to detect what you're doing to bog you down.
Our top pick for the job is ExpressVPN. It offers affordable plans that cover up to five devices per subscription.
This vendor operates 150+ servers spread across 90 countries worldwide. Plus, they're strategically located to provide you with super-fast download speeds.
ExpressVPN is also among the few providers with a clean zero-logs policy track record. Unlike most vendors, it doesn't store any history of your internet activity.
Moreover, a kill switch prevents your traffic from leaking whenever your connection fails. This measure reduces the risk of facing any fines for torrenting.
Setting up ExpressVPN is super easy. Just follow this quick step-by-step guide:
Visit ExpressVPN's website and subscribe to any plan.
Download and install the app on your device.
Run it and follow the on-screen instructions to complete the installation.
Click on Menu and select Options.
Select the General tab of the panel that opens.
To activate the kill switch, scroll down and check the two boxes under Network Lock. Then, click OK to save your settings.
Finally, select a location and click Connect to download torrents hassle-free.
Now, all your online activity, including torrenting, will stay hidden behind strong encryption protocols.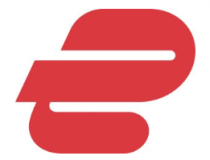 ExpressVPN
Boost your online privacy and secure your torrenting activity with ExpressVPN's fast and reliable service.
Wrap up
Downloading torrents doesn't have to be a risky affair. While it's not against the law, sharing copyrighted content without permission is illegal in some jurisdictions.
Most governments have laws that enforce sanctions on offenders to discourage it. Examples include hefty torrenting fines, internet speed throttling, serving jail time, etc.
Thankfully, a VPN can save you all the risks of P2P file sharing. It's an ideal solution for hiding and securing your activity on the web.
FAQ
Is torrenting a federal offense?
Torrenting is not unlawful but sharing copyrighted material without permission is illegal.
You should exchange files with peers, which content creators allow. Still, this doesn't give you any rights to sell or claim the material as yours.
Can you get tracked for torrenting?
Yes, you can. Governments and ISPs have systems that monitor user activity on the web.
They mostly use deep packet inspection to know whether you're torrenting. Moreover, your internet browsing history can easily expose your activity.
Does a VPN hide torrenting?
Of course, it does. A VPN uses sophisticated technologies to outsmart monitoring from your ISP and government.
You'll get a unique IP to hide your actual location alongside SSL encryption. This goes towards preventing anyone from snooping on your activity.
Moreover, providers like ExpressVPN don't record your browsing history to maximize your privacy. That way, it eliminates the risk of paying torrenting fines and serving in jail over copyright infringement.