Torrent websites are full of stuff that everyday users want and need. Whether it is movies, songs, TV shows, software, games – you name it, and you can find it on a torrent website.
All you have to do is download a torrent client and download the torrent file. The file then downloads to your system.
However, you'll need to prioritize privacy and anonymity for torrenting. Without any protection, anyone can see what you are downloading through the torrent client.
This includes your ISP and legal authorities. Moreover, if you use BitTorrent clients, your peers will see your IP. This is why you need a VPN for torrenting.
How to hide your torrent activity
When you use a torrent VPN, your IP address is masked by the IP of the VPN server. This means that although others can see the IP address, it cannot be traced to you. It allows you to download torrents anonymously.
You never have to worry about receiving a DMCA notice, an Abmahnung letter, etc. depending on which part of the world you are in. Legal authorities and your ISP shouldn't know that you're torrenting.
How to overcome ISP throttling
When it comes to torrenting, ISPs don't just give you a notice about your activity. They even throttle your network bandwidth so that your download speed drops significantly.
This is done to discourage torrenting as well as to balance the network load that ISPs face.
It is something that shouldn't be done, but if you are downloading torrents openly, you leave yourself open to this as well.
When you use a bit torrent VPN, there is no throttling, since your ISP doesn't know about your activities.
How to choose a VPN for torrenting
There are many VPNs that give you privacy, online freedom, and anonymity. But not all of these VPNs give you torrent protection and not all support P2P and BitTorrent downloads.
Among the VPNs that support P2P, you should choose providers that:
Offer high-speed connections
Use secure protocols for encrypting your traffic
Have many servers for torrenting spread all over the world
Do not keep usage logs
Offer an auto kill-switch
Allow port forwarding.
Based on these requirements, we have compiled a list of the best torrent VPNs.
The best VPN for torrenting – truly safe
Based in Panama, NordVPN has risen through the ranks and is a top player in the VPN industry now. NordVPN made its name as the most secure VPN with its double encryption and Tor over VPN features.
These add an extra layer of protection to mask your activity from everyone.
A no-logs policy gives you absolute privacy and anonymity. However, this adds an extra encryption overhead that reduces network speed a bit.
Despite NordVPN's best efforts, it still lags behind its competitors to a small degree when it comes to connection speeds.
NordVPN allows P2P, and you never have to worry about your torrent activity getting leaked. However, the slower connection speed can give you some problems.
Mind you; the difference is not that high. But when you see that other VPNs can help you download torrents faster, NordVPN's excellent customer support service, novice-friendly VPN clients, and strong encryption and servers fall short.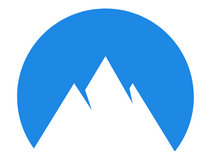 NordVPN
Completely hide all your digital tracks with this trustworthy service.
CyberGhost is one of the top VPN services in the market and is arguably the best when it comes to torrenting. This is because CyberGhost has a partnership with BitTorrent and uTorrent.
Thanks to this agreement (not openly advertised!) CyberGhost will automatically connect you to the nearest, fastest, and most secure server optimized for torrenting.
For this reason, when it comes to torrenting CyberGhost is one of the best-performing services in terms of speed and security.
With this VPN you have the promise of military-grade encryption to secure your connections. You never have to worry about your online activity being tracked.
Nobody will be able to see your torrent activity, not even CyberGhost because they have a strict no-logs policy. The only information they record is when you sign in to the client, but that's pretty harmless.
With more than 2750 servers across 60 countries, CyberGhost has a vast network. The clients might not be as beautifully designed as some of the competitors, but they're feature-rich. While there is a kill switch, you can also use the Anonymous torrent option.
A 45-day money-back guarantee allows you to test it out risk-free.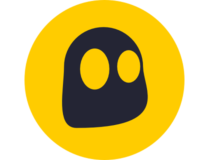 CyberGhost
Turn your torrenting activities invisible with CyberGhost.
Surfshark is one of the newest VPNs but it has rocked the market thanks to its high performance against a very competitive price.
It is a 100% no-logs VPN which makes it suitable for torrenting. Your data and identity are protected by a military-grade algorithm that keeps you anonymous online.
Moreover, it has a vast VPN network that covers most countries of the world. Their server count is not among the highest in the VPN industry but it is constantly expanding. Many of these servers are P2P servers.
The Surfshark client is super user-friendly and intuitive. Many devices and operating systems are supported like Mac, Windows, Linux, iOS, Android, etc.
Connection speeds are usually decent. The customer support is good thanks to a 24/7 live chat. Moreover, they offer the possibility to connect unlimited devices and a price that is one of the cheapest in the industry.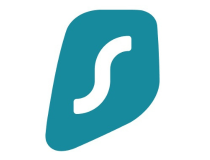 Surfshark
Surfshark's extensive server fleet and P2P support make it perfect for torrenting.
ExpressVPN is the frontrunner in the VPN industry. It is an all-in-one VPN that caters to every need of internet users. Torrenting falls under ExpressVPN's wingspan as well.
Based out of the British Virgin Islands, ExpressVPN is subject to no data retention laws.
Although some connection logs are kept, it never shares them with others and cannot be compelled to disclose them. Even if it was, they are connection logs, and cannot be used to identify you.
ExpressVPN has torrent servers in 148 locations across the world. All these are high-speed servers, and they are well spread over the globe. This means there is always an ExpressVPN torrent server near you. With OpenVPN AES 256-bit encryption, you never have to worry about someone snooping in on your torrent activity.
The generous 30-day money-back guarantee the multi-device support and the kill switch make sure your torrent experience is safe and smooth. You can use the Network Lock feature from ExpressVPN to make sure that your torrent downloads stop as soon as you get disconnected from the server.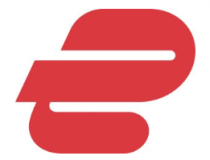 ExpressVPN
Enjoy speedy downloads without endangering your safety thanks to ExpressVPN.
IPVanish has been a constant in the top-ranked VPNs for a few years now. It is known for providing some of the fastest and safest connections among all VPNs. It doesn't keep any usage or activity logs, so your torrenting is absolutely private. With the strong encryption, it provides, your torrent activity is hidden from everyone.
IPVanish uses shared IPs and has more than 1000 servers in over 60 countries. Shared IPs ensure that the IP address can never be traced back to you since many users use that same IP. The VPN client is neat and easy to use with a simplistic yet attractive UI.
You can choose a Torrent server from within the client. There are hundreds of them, so overburdened servers are never a problem. The auto-kill switch protects your real IP from being revealed at all times.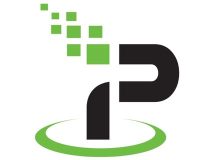 IPVanish
If you're looking for a P2P-friendly and robust VPN, try IPVanish.
What is BitTorrent protocol?
While everyone knows that BitTorrent is a torrent client that helps you download torrent files, not many know what the BitTorrent protocol is.
It is a peer-to-peer system (P2P) that allows you to download the file from other users downloading it.
Ordinarily, you would go to a server that hosts a file, and you download it from there. But due to high traffic or network issues, the file might stop downloading in the middle. You know how infuriating it is to see a download fail at 99%! But not with BitTorrent.
BitTorrent protocol breaks any file into hundreds or thousands of small pieces. When you download a torrent file, you are downloading the mapping of these files.
You then connect to these nodes, which are other users downloading the same file. So each user downloads the file in bits from other users while sharing some pieces from his system. This allows you to download the file swiftly, without any bottlenecks.
What is a BitTorrent VPN
VPN stands for virtual private network. It's basically a server that sits between your system and the internet.
But there are a few special traits of these VPN servers.
These servers mask your IP address and switch it with their own. Since your IP address contains sensitive information like your location, the service provider you are using, your operating system, etc., hiding it with another IP can give you anonymity.
You can also use the location masking functionality to your benefit by connecting to a VPN server of your choice to unblock geo-restricted services.
These servers encrypt all traffic going through them. This means that nobody can see your visited websites. Your online activity is your business alone. This is important when sharing sensitive information like bank account details, social security numbers, etc.
VPNs help you access the internet freely, securely, and anonymously. But in our case, we are only interested in VPNs for torrenting that hide your activities.
When you are downloading a torrent file, you are connected to other users downloading that particular file. When you go to the peer's section in your torrent client, you will notice that you can see the IP address of all the users downloading that file. This also means that anyone can see your IP address while torrenting.
If you think this doesn't matter, try looking at things from this angle.
Do you know how copyright infringement is a big issue globally these days? While torrenting is not an illegal thing, downloading copyrighted content very much is.
Why?
Because when you download a torrent, you are essentially sharing that file with others as well. You don€™t do it on purpose, but that's how the BitTorrent protocol works.
However, that means you are sharing copyrighted content, which means you are indulging in digital piracy.
So in a nutshell, here's why you need a VPN for torrenting:
How to use a torrent VPN?
This is pretty simple.
Just:
Go to the website of a VPN provider and download the client for your OS.
Subscribe to the VPN and login to the client.
Connect to the VPN for torrent.
Download the torrent file from your browser.
Open your torrent client (BitTorrent, uTorrent, Vuze, etc.) and start the download.
Why Do You Need Port Forwarding And Kill Switch For Torrenting?
We mentioned that you should look for VPNs that offer kill-switch and port forwarding when looking for a torrent VPN. As to the reason for that, here it is.
Killswitch is a feature that disconnects you from the internet the moment your VPN connection drops. This helps you stay protected at all times. A kill switch is especially useful when you are downloading torrents because you might start a large files download and go away from your system.
If you don't have a kill switch and your VPN connection drops mid-way through the download, you are exposed until you reconnect to your VPN. During that time, your torrent activities are visible, which undoes everything you work for when using a VPN.
Therefore, a kill switch is a must when downloading torrents through a VPN.
Port forwarding helps you download torrents if you have a firewall or the VPN has a NAT firewall. NAT firewalls block incoming traffic altogether, meaning your torrent connections are blocked as well. This can slow down or block your torrent activity completely and also cause problems for others.
With port forwarding, you can open up certain ports within the network through which the firewall allows traffic to enter. You can setup port forwarding in BitTorrent and other torrent clients as well pretty easily, and enjoy VPN protection at all times
Things To Keep In Mind While Using A VPN Torrent
You should always take care of a few things when using a VPN for torrenting.
Make sure that your kill switch is always on. All VPN clients mentioned in this article provide the kill switch feature. Just turn it on from within the client, and you can download torrents without worrying about a connection drop leaving you exposed.
Use a secure protocol. All VPNs offer different protocols. PPTP is the fastest, but also the weakest, so you should never use it. L2TP/IPSec is the protocol that is best suited for high-speed connections and decent protection. Unless a government spying organization is on your tail, this is enough protection. But if you want the best protection, opt for OpenVPN. It is the most tested and secure VPN protocol as of now and can keep you safe from everyone. There is a speed trade-off with OpenVPN, but safety comes first.
Make sure you continue seeding for a while after your download finishes. Seeding is allowing other users to download the file from your system. This helps you give something back to the community. Maintaining a 1:1 download and upload ratio is a general good practice that you should adopt.
Is Torrenting Legal?
This is a question that comes up time and again. People are quick to frown upon torrent users. These people are usually lawmakers and copyright owners. They see torrenting as a way of promoting digital piracy. But that's not the case.
The BitTorrent protocol is perfectly legal. What's not legal is downloading copyrighted content. It's not that everything you download is copyrighted. But when it is, it can be viewed as copyright infringement.
Although downloading copyrighted content for personal use is legal all over the world, sharing it is not. Due to the working of the BitTorrent protocol, you are always sharing the file you are downloading, so that's a problem.
But after all, is said and done, torrenting is legal all over the world. This is why there are so many torrent clients and websites. The peer-to-peer system is a major upgrade to the traditional server-based download system.
Some parts of the world are stricter as compared to others when it comes to torrenting. For example, the USA, UK, Canada, Australia, and New Zealand are absolutely anti-torrenting. It is quite simple to get into trouble for downloading torrents in these countries.
We understand you don't download content to share it, but try explaining that to the authorities! You're better off using a torrenting VPN. While countries like Switzerland and Netherlands are very relaxed when it comes to torrenting, you should use a torrent VPN there as well. It never hurts to be safe.
Torrent Alternatives
This is something only for TV shows and movies since this is the content that is downloaded the most via torrent websites. While torrents allow you to download content to your system and view it as and when you want, you can also use VOD services to stream the content.
These are services that charge you a subscription fee but offer you a movie and TV show library that is rich and vast. You get your favorite movies and TV shows in the best picture quality, and you can watch them whenever you want. You don't have them on your device, but you can watch them through your subscription as often as you wish.
There are services like Netflix and BBC iPlayer that are the best when it comes to movies and TV shows. BBC iPlayer is only for UK nationals (unless you unblock BBC iPlayer with a VPN), but Netflix is available all over the world. However, the content available in different versions of Netflix varies, meaning you don€™t always get the content you want.
Netflix USA is the most coveted of these versions, but unless you are in the US, you can't access it. That is if you don't use a VPN. Using a VPN, you can connect to a US server for Netflix, and a UK server for BBC iPlayer, and access the respective streaming services.
Although these services are cracking down on VPN users pretty hard, many of the best VPNs are able to circumvent their checks and allow users to access them.
In addition to these VOD services, you can also use Popcorn Time and Kodi boxes for this purpose.
Conclusion
Torrent VPNs are a must wherever you are these days. They help you download torrents in total anonymity.
While free VPNs and SOCKS5 proxies might help you at times, they are never a permanent solution.
Free VPNs might not charge you money, but they are unreliable, and might even share your personal data with third parties, making the situation worse for you. So make sure you use a reliable VPN for torrent for safe and carefree torrenting anywhere in the world.