Online gaming is increasingly a go-to for gamers who have grown to missions and journeys. They get to win rewards and define easy paths that make the games more adventurous.
However, this is just a part of the world of online gamers. Ping spikes are a thing and many cannot deny that they are frustrating.
In this article, we have dedicated our time to researching how to fix Red Dead Redemption 2 ping spikes and have seamless online gaming.
Many ask what VPNs have to offer in this regard; VPNs have proven to be effective in reducing ping in games and improving Internet speed.
We look at solving ping issues in Red Dead Redemption 2 Online and how VPNs fair in the loop. But first, how do you check the ping in this game?
How to check ping in Red Dead Redemption 2 online
There are multiple ways to check Ping rates in Red Dead Redemption 2 as well as other similar games, but the following are the easiest:
Launch the game.
Start playing.
Press Alt+ NumLock. Your ping score should appear in the corner of the screen.
You will also see the ping rate of the server you connect to before launching a new session.
Another method to check your ping is to use the Windows Resource Monitor. Let's briefly put you through this:
Use the Windows key + R to launch the Run dialogue option.
Input resmon into the box and press Enter.
Select the Network option.
Find Red Dead Redemption in the list and check its stats.
You will find an option named TCP. Click this option to find information about Red Dead Redemption 2 Online ping frequency.
Should I use a VPN for playing Red Dead Redemption 2 online?
Using a VPN does not only fix Red Dead Redemption 2 ping spikes but strengthens your online security and privacy.
This is not new to some online gamers. VPNs have been proven to help reduce ping in games while keeping gamers safe and secure online.
To clear fears of game poor performance when VPN is on, paid VPNs will not negatively impact your system or game performance.
If you wish to use the VPN for just the game, you can explore the split tunneling feature that comes with reputable VPNs l to choose which website or application is covered and which is not.
How to fix Red Dead Redemption 2 online lag spike and high ping?
1. Use a VPN
A VPN is one of the most reliable approaches to fixing Red Dead Redemption 2 ping spikes. You get to move ahead in your missions without connection glitches or delayed progression.
Meanwhile, to use a VPN to fix ping you have to connect to a server. One of the VPNs we have tested to have impressive latency and server speed is ExpressVPN. Here's how to set it up:
Download and Install the application to your device and log in.
Click on the power button to connect to a VPN server.
Select a server with a low ping rate. Click on the smart location link to see the best server locations for your configuration. Keep the one you are currently using or switch to another one if you have any preferences.
Open the game.
If you have high ping with the VPN, we recommend connecting to a VPN server located closer to your actual location.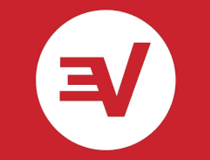 ExpressVPN
Reduce ping rates and enjoy secure gaming sessions with this reputable VPN!
2. Use a dedicated IP
IP addresses matter when you explore online games, or just about any online activity. Using a dedicated IP address means you have a fast connection speed and traffic flow does not face any glitches.
Reputable VPN services like the one we mention above offer subscription plans that include dedicated IP addresses.
You can also get a dedicated IP address from your Internet Service Provider if they offer the option. Most services do.
Shared IP addresses mean more traffic and a greater possibility of lagging.
A dedicated IP will offer you good Internet speed even when there's a lot of traffic being used and the servers are highly populated.
3. Scan for malware
Malware can slow your PC performance drastically. And as online games like Red Dead Redemption 2 require strong connection, it can be tough to load missions and stages without facing ping spikes.
Malware and miners take a large chunk of your computer resources while also creating backend connections from your device to other servers. This can be negatively impactful on system performance and data security.
There are third-party apps that handle scanning of such and eliminate Malware from your device. But what's more interesting is that VPNs provide this feature just perfectly.
Scan for malware in Windows:
In the Taskbar, type Virus and Threat protection.
Open the resulting panel.
Select Scan options.
Pick full scan.
Click on the Scan now button.
Wait for the process to complete.
The process is similar if you use a different security utility as well. If you are interested in improving your device's security, consider using an antivirus with a high detection rate.
This way, you'll always be one step ahead of cyber-attackers.
4. Update your drivers
Having out-of-date drivers can also impact the functionality of your game. For Red Dead Redemption, we suggest you take a look at your network and display drivers.
Open Device Manager.
Scroll down to your Network Adapter driver. Right-click on it and select update.
Now, Find your Display Adapter, right-click on it, and select update.
Drivers ensure that your hardware works properly and if they are out of date or corrupt, you may have problems with their corresponding hardware.
Keeping them updated can help you improve in-game speed, reduce ping and lag and improve low FPS in Red Dead Redemption.
5. Try Ethernet
This is a whole new level to the solution. Trying out an ethernet cable to solve red dead redemption online with 2 ping spikes.
Although this can pose a little difficult as you may not be able to connect via an Ethernet cable.
However, this suggestion emerges due to the possibility of you having a weak internet connection. If it is impracticable, then you should consider moving closer to your router or rebooting it.
6. Reboot modem or router
Internet connection is a common issue for game ping spikes. To try and fix Red Dead Redemption 2 online ping spikes, you should try rebooting your router or modem.
Turn off your modem/router.
Unplug it from the power source.
Wait 30 seconds – 1 minute.
Plug it back in.
Turn the device back on.
A switch to another router would help clear the doubt of your home WiFi having the fault. But if you believe this is unlikely, a reboot should be fine.
7. Restart PC
Reboots are usually the last resort when many other alternatives prove abortive. You should try restarting the computer to see if the issue will be resolved.
Sometimes, a system reboot can get everything back in shape and have your game and system operation working anew.
Meanwhile, if you have tried all this and still are unable to fix the issue of high ping spikes in Red Dead Redemption 2 online, you may have to reach out to the game support team for guidance.
You can reach out to your internet provider as well for guidance on what to do.
And if you are interested in giving VPNs a try at solving your game lag and stuttering issue, then these best VPNs for Red Dead Online will be a great try for your gaming experience.
Meanwhile, you can let us know your thoughts on these solutions and how you go about solving this issue in the comments section.