For the most part, when you cannot access a website in Canada, it's not the website itself that blocks the access.
If you get the Geoblocked in Canada due to General legal request or a similar error, it's the authorities. They order the ISPs to restrict access to the particular IP address linked to various online pages and services.
They do this to defend privacy laws, and to prevent citizens from participating in illegal activities online.
Some of the most common types of web pages that are restricted in Canada are drug-related discussion forums and some NSFW content.
While some of the pages blocked are actually dangerous and illegal, so they're rightful to block them. Nevertheless, some seemingly harmless pages display the same error message: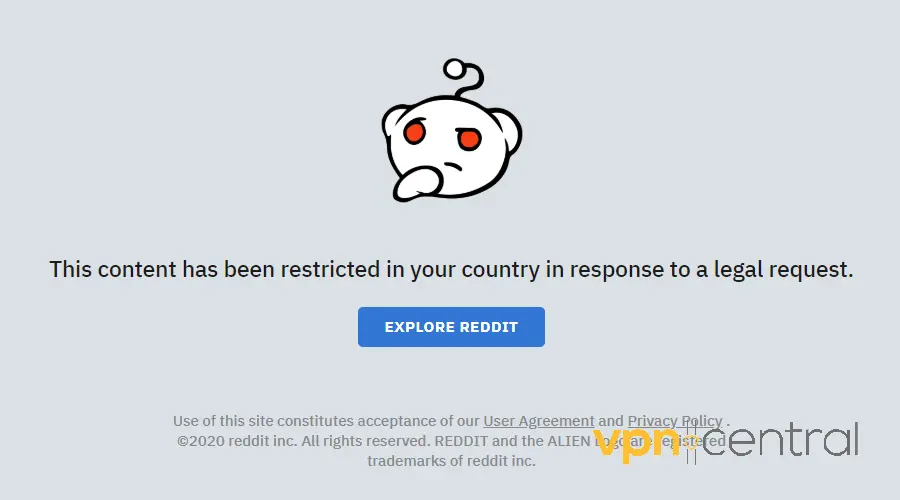 The good news is, most online services and their geo-restrictions can be conveniently bypassed if you connect to VPN servers in supported countries.
Read on to see how to do it with a VPN that actually works.
Fix: Geoblocked in Canada due to General legal request
With the proper steps, you can still access online platforms from the comfort of your own home in Canada. We recommend using a reputable VPN that can bypass detection and anti-VPN firewall setups.
NordVPN is a great choice for that. Here's how to use it to open pages that display the Geoblocked in Canada due to General legal request error message:
Subscribe to the NordVPN service and download the correct software version for your device.

Install the app on your device.

Once installed, launch the NordVPN app and select a server in the appropriate region where the platform is allowed. Connect to the server.

Visit the chosen website or app and start enjoying the provided service. We tried opening a subreddit that is normally blocked in Canada and it worked perfectly.
You'll have plenty of options as NordVPN has 5000+ servers in 59 different countries.
If you have any issues with a particular server being slow or not connecting, just switch to a different one. There are no limitations.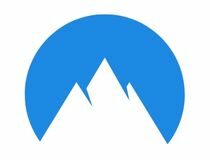 NordVPN
Get past any form of online censorship and access any website you want with NordVPN!
Wrap Up
The Geoblocked in Canada due to General legal request error message is meant to prevent users from accessing inappropriate or dangerous content.
However, harmless pages got blocked as well. Luckily, you can fix all that if you use a VPN to change your IP address to one from a different country.