So, you're asking yourself: How can I watch the FIFA World Cup 2022 in the UAE? While it's the biggest sporting event worldwide, most platforms require a paid subscription to watch.
But there are alternatives online where you can stream the event for free. Still, these sites utilize geo-blocking to lock out users from select countries.
That's where a VPN comes in handy.
So, without further ado, let's jump straight into the action.
How can I watch FIFA World Cup 2022 in UAE?
The 22nd edition of the 2022 FIFA World Cup is the hallmark of global football. It takes place in Qatar from November 20 to December 18, 2022.
As it's the norm, a total of 32 countries will participate in the event. Some big names include Brazil, Germany, Spain, the USA, Japan, Qatar, Ghana, etc.
Given the stakes of the competition, you wouldn't want to be left out. However, as mentioned earlier, most platforms charge a premium for streaming.
But lucky you, select online broadcasters are offering free viewing for the event, even though that's only available to viewers in specific countries.
As you're about to discover, a VPN is the only way to catch all the action no matter where you live.
For English readers, you can watch the matches on ITV. You'll need to connect to a server in the UK to unlock the content.
SBS on Demand is another good alternative for streaming matches in Australia. Again, accessing the platform requires you to use a server in this region.
The same goes for Austria's ServusTV, available to our German readers. Just hook up to a VPN location in Austria, and you're good to go.
Now, let's take a closer look at how to set everything up.
How to watch the FIFA World Cup 2022 live streaming online in UAE?
A VPN helps you spoof your location and access geo-blocked content. It additionally speeds up your internet for a lag-free viewing experience.
ExpressVPN is a top choice when it comes to streaming live broadcasts. With servers in 90+ countries, you can watch the FIFA World Cup 2022 from virtually anywhere.
Here's how:
Go to ExpressVPN's website and sign up for the service.
Download and install the app on your device.
Open the app and follow the screen tips to complete the installation.
Once complete, follow any of the instructions below to stream the event on your preferred platform.
Watching on ITV
ITV is a free-to-air television network in the United Kingdom (UK).
To watch the matches there:
Pick a random location in the UK on ExpressVPN and connect.
Go to ITV and register for a free account. Ensure that you enter a postal code in England during the registration process.
That's because users in other UK regions have limited access to content on the platform. You can fetch valid codes from sites like UKPostCode and PostalCodeUK.
Check your email and verify it.
Choose the Free plan with ads and disable your ad blocker.
Select LIVE from the menu options.
Pick a match and watch.
ITV also has a mobile app for viewing content on iOS and Android devices. Likewise, ExpressVPN offers dedicated applications for all smartphones.
On the downside, the service only airs select FIFA World Cup 2022 matches.
Watching on ServusTV
ServusTV is an Austria-based free-to-air TV network.
Here's how to watch the FIFA World Cup 2022 on this platform:
Run ExpressVPN and connect to a server in Austria.
Go to ServusTV's web portal.
Select Fussball and pick any ongoing live matches.
Click Play to stream.
ServusTV doesn't require any registrations. Its streams are of good quality for a comfortable viewing experience.
Sadly, the platform will only broadcast select matches. However, its selection is broader than what ITV provides.
Watching on SBS on Demand
SBS is a free streaming service that's accessible to Australians. It offers a mix of on-demand content like movies, documentaries, sports, and more.
Below are the instructions for watching the FIFA World Cup 2022 on this service:
Open ExpressVPN and connect to any region in Australia.
Go to SBS on Demand and create an account.
Check your mail and verify your email address.
Once complete, select FIFA World Cup from the main menu.
Choose any live match to watch.
The streaming quality of SBS on Demand is exceptional. And unlike other platforms, it will beam all 64 games.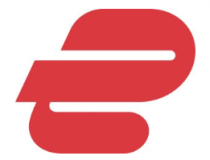 ExpressVPN
Never miss a single moment of the action in Qatar no matter where you are with ExpressVPN.
Wrap up
How can I watch FIFA World Cup 2022 in the UAE, you may ask? Well, as you've seen above, it's super simple.
Some platforms offer free streaming for the matches. This includes the likes of ITV, SBS, and ServusTV.
However, the platforms only allow viewers from specific countries. But luckily, a VPN is all you need to access the tournament without restrictions.