Over a week ago, Microsoft rolled out a new update for Windows 11. It included 74 new patches for fixing particular vulnerabilities on Microsoft Edge, .NET, and similar issues.
However, it later showed that the changes had caused problems for VPN users. Those using the L2TP/IPsec tunneling protocol started experiencing slower download and upload speeds.
VPN issues caused by the KB5026372 update
Shortly after Microsoft released the new update, users and IT admins on Reddit started reporting the issue.
They found out that after installing KB5026372, the performance of their VPNs dropped when using L2TP/IPsec.
The L2TP/IPsec combination is one of the most used tunnel types in the VPN world, especially by large companies. It creates a secure virtual private network remote employees can use for work.
This tunneling protocol uses military-grade 256-bit encryption and is among the safer options available.
With so many VPN users relying on L2TP/IPsec, it's no surprise people online quickly figured out what is causing the problem.
The comment section in the Cumulative updates thread on Reddit is full of angry comments about VPN speed issues.
In a separate thread, one user said that after updating their Windows, their L2TP connection started crawling at a "snail's pace" and called it "unusable."
It's important to note that some users said the issue is only present when using WiFi. They said that they didn't experience the same problem when connecting via an ethernet cable.
Also, this isn't the only bug Windows users came across after the update.
Some also reported shutdowns instead of rebooting, SSD slowdowns, BitLocker automatic activation, and more. Still, the VPN problem appears to be more widespread across users.
Microsoft also had a similar issue with VPNs in its January update. Then, the tech giant released an emergency update to fix the problem.
How to fix the KB5026372 VPN issue?
Microsoft has said that it's aware of the problem and promised to deliver a fix in an upcoming update. This left VPN users wondering how to solve the problem and get back download and upload speeds they're used to.
At the time of writing, the only known way to fix this is to uninstall the KB5026372 update. While this may sound scary to some users, the process isn't difficult.
In fact, you can do it in three simple steps:
Select Start, find Settings, and select Windows Update.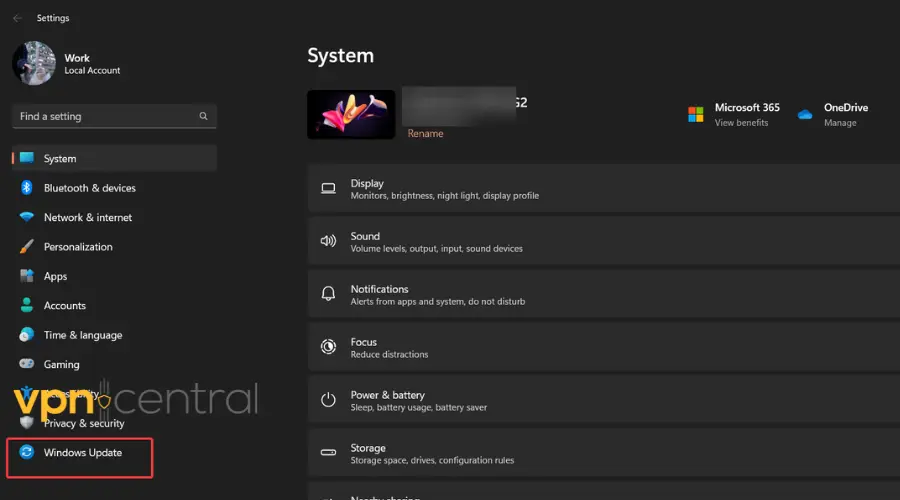 Click Update History and select Uninstall Updates.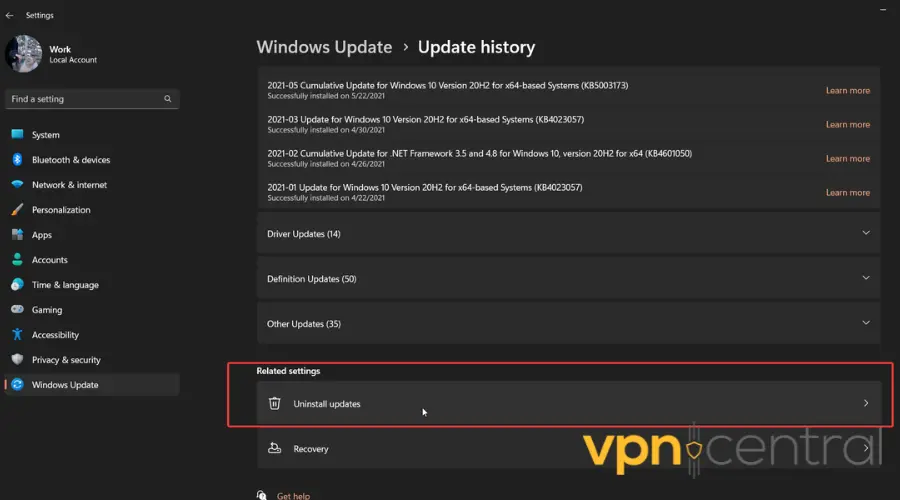 Locate the KB5026372 update and click Uninstall.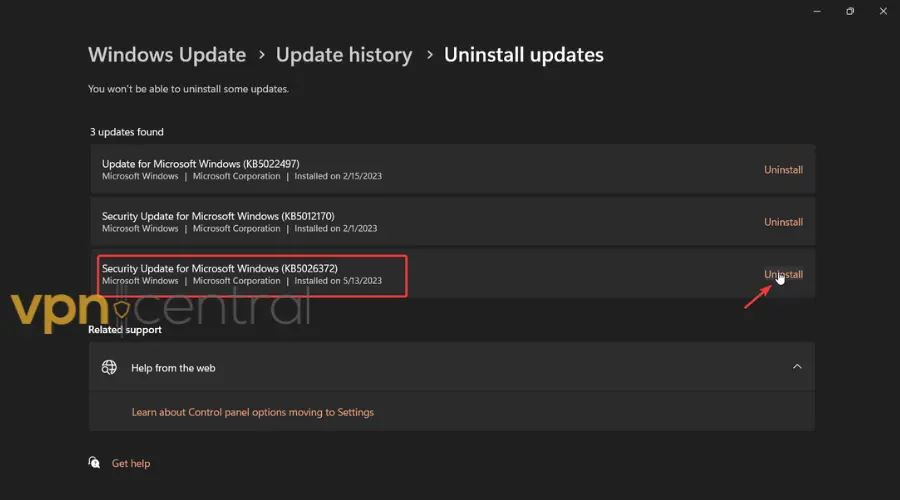 Once you do this, you'll remove the entirety of the update from your PC, and the speed on your L2TP/IPsec connection will return to normal.
❗ NOTE: The KB5026372 update has brought some fixes for security bugs Microsoft identified in the previous version. Once you uninstall it, the bugs will be reinstated.