October's Mexican Grand Prix brings quite the intrigue. Will Max Verstappen move closer to breaking the F1 win record? Or perhaps Sergio Perez will channel the home country's spirit to secure victory.
The competition is running from Friday, October 28th, through Sunday, October 30th, at the Autódromo Hermanos Rodríguez in Mexico City.
For those at home, F1 broadcasting rights can be tricky, so your best bet is to follow it online.
Where to watch the Mexican Grand Prix 2022 Online?
For that, you'll need access to one of several services that carry the event.
Both highlights and the full event will be on traditional television networks worldwide. However, online streaming platforms might offer an easier and cheaper option for many people.
Here's a rundown of what you get with each service:
F1TV Access ($2.99/mo) – On-demand replay after the event.
F1TV Pro ($9.99/mo) – Live streaming with extra features.
ESPN+ ($9.99/mo) – On-demand replay after the event.
YouTube TV ($64.99/mo) – Access to the live ESPN television version of the race.
If you want to stream all the races live, it's a tossup between ESPN+ and F1TV Pro.
YouTube TV can be a bit pricey unless you are also considering overhauling your whole TV service.
If you don't mind watching the races after the fact, F1TV Access is by far the cheapest offer.
How to watch Mexican Grand Prix 2022 from anywhere?
The drawback of these services is they are only available in select regions. Namely, YouTube TV and ESPN+ are US-only.
F1TV is more widely available, though the Pro version with the live feed is blocked in certain regions. For example, in the UK, Sky Sports holds broadcasting rights and locks them behind an expensive traditional TV plan.
The solution is to spoof your Internet location and purchase the streaming service that suits you.
1. Use a VPN
ExpressVPN allows you to watch Mexican Grand Prix 2022 events from anywhere in the world.
You can easily choose the US or other permitted locations, and your IP and activity will be encrypted and virtually impossible to detect.
Its advantages include fast speeds, simple-to-navigate apps, and superior security. It's available for Windows, macOS, web browsers, mobile, game consoles, and smart TVs.
Plus, you can connect five devices at once.
Here's how to get going:
Subscribe to ExpressVPN, choosing a monthly, six-month, or annual plan.
Download the relevant apps for your devices from the Products page and follow the simple installation prompts.
Click the location settings and choose a suitable server. In this case, the most likely will be the United States.
Open your desktop or mobile browser and go to ESPN+, F1TV, or the streaming service of your choice.
Complete the payment process. Unless you use another location, you'll be billed in US dollars and subject to the exchange rate and possible conversion fees.
Download the apps you'll use to watch the Grand Prix but remember to connect to ExpressVPN on the devices before doing so.
Whenever you log into your chosen streaming platform, ensure ExpressVPN is connected to an appropriate server.
It's as simple as that; now, you can enjoy the race wherever you are.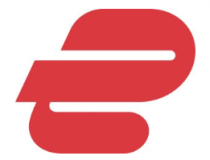 ExpressVPN
Enjoy the races anywhere you are with this premium VPN provider.
You can change your device's Domain Name Server (DNS) to re-route traffic through servers in a different country, such as the US. Like a VPN or proxy, it essentially tricks sites like ESPN+ into thinking you are in the US.
You can find DNS addresses for free or via premium providers. While your connection will be faster than with a VPN, the drawback is there are no additional privacy or security features.
In fact, your IP isn't hidden, which means your ISP can track your activity. Moreover, popular streaming services are also catching on and blocking this method.
DNS settings need to be manually configured for this to work. Mobile devices, game consoles, and smart TVs all have the option to do so.
Here's how to get set up in Windows:
Open the Control Panel.
Click Network and Internet > Network and Sharing Center > Change adapter settings.
Choose the connection/adapter, right-click and select Properties, and click the Networking tab.
Select either Internet Protocol Version 4 (TCP/IPv4) or Internet Protocol Version 6 (TCP/IPv6). The one you use will already be checked.
Click Properties.
Under the General tab, press Advanced.
Make note of the original DNS addresses and enter your new Smart DNS ones.
Go to the streaming service of your choice, and sign up.
Complete the payment process.
Download the apps you wish to use to watch the Grand Prix.
Ensure your DNS is set to an appropriate region whenever you log into the platform.
3. Use a standard Proxy
The main benefit of a standard Proxy server is that it's often free. However, there is no traffic encryption, and the connection is usually slow.
Nonetheless, you can use the US or another appropriate web Proxy. That involves visiting its site via browser and entering the URL to one of the streaming services.
Alternatively, there are browser extensions that accomplish the same thing.
Keep in mind that unless you pay for a premium Proxy, you'll likely experience buffering and connection issues.
Wrap up
Now that you know how to watch Mexican Grand Prix 2022 coverage from anywhere in the world, it's time to get prepared for the October 28th preliminary action.
ExpressVPN is a safe bet for streaming the races in HD quality while ensuring your online security.
Once you're set on a preferred streaming platform, connect to a server in the US and enjoy the race.