ExpressVPN
Best VPN we have tested for:
Gaming
Streaming
Privacy
Unblocking
Surf the internet anonymously now at a super offer!
ExpressVPN offers 3 months free for any 1-year plan. Get it now and benefit from:
Best privacy protocols and military-grade encryption
Geo-restriction bypassing for streaming services and websites
Access to dedicated gaming servers
Unlimited number of connections to different locations
Blizzard Entertainment recently released a sequel to its 2016 first-person hero shooter Overwatch, with some great new features.
Now, it's all about PvP matches with friends and strangers. However, you might have to use a VPN to get a better and lag-free experience on all servers.
With so many options on the market, finding the best VPN for Overwatch 2 isn't easy. That's why we're here to help.
Why use a VPN on Overwatch 2?
Using a VPN when playing the game is beneficial in a number of ways:
Improves connection efficiency — Overwatch 2 has American, European, and Asian servers. Depending on which one you want to play on, a VPN can route your traffic closer to the server's physical location and reduce ping.
Unlocks VoIP — Some countries prohibit voice chat use in video games. With a VPN, you can bypass this issue and strategize with your teammates.
Protects against ISP tracking — ISPs can sometimes throttle your bandwidth when gaming. You can mask your activity using a VPN to avoid this and eliminate potential lag.
Adds an extra security layer — Overwatch 2 isn't immune to hacker and DDoS attacks. A VPN with powerful encryption algorithms keeps malicious players at bay.
As you can see, there are plenty of reasons to utilize the services of a good VPN provider. While some may hope that can also help them bypass game bans, Blizzard Entertainment has said that it doesn't impose IP bans.
What are the Best VPNs for Overwatch 2?
We tested the top options to find the ultimate solution and singled out those that performed the best:
1. ExpressVPN — excellent gaming speeds
ExpressVPN is the go-to VPN software for gamers. The primary reason is its fast Internet speeds.
With thousands of servers in 160 cities and 94 countries, it ensures you always get the best possible connection. Regardless of which Overwatch 2 server you want to connect to, ExpressVPN can get you there.
If you only want to mask your IP and don't have a specific location in mind, the software will find the most optimal server automatically.
Since it offers a stealth mode that disguises your activity from your ISP, it's also a great choice for getting around bandwidth throttling.
In case you play Overwatch 2 on a console, you can also set up ExpressVPN on:
PS4 and PS5
Xbox One and Xbox Series X/S
Nintendo Switch
Routers
Namely, it's the perfect option to secure all devices in your house.
What ExpressVPN offers:
Servers in 94 countries
Simultaneous use on five devices
AES-256 encryption
Network kill switch
30-day money-back guarantee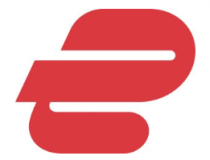 ExpressVPN
Get the best possible connection with ExpressVPN's numerous servers worldwide.
2. NordVPN — best security features
Overwatch 2 players most interested in staying safe during their gaming sessions can't go wrong with NordVPN. It holds the status of one of the best cybersecurity services.
NordVPN reroutes all your connections through the company's specialty-type servers. They offer solutions, such as double VPN and onion over VPN, for enhanced security. Users who want maximum protection can even purchase their own dedicated server.
The company has its unique Iteration of WireGuard called NordLynx, which is up to ten times faster than standard VPN protocols.
However, NordVPN isn't famous only for its top-notch security. Its connection performance is above-average, so you can leave it running in the background without experiencing any issues.
It has over 5,400 servers in 59 countries, so you can find optimal locations for each game server.
This service is also compatible with routers and all consoles you can play Overwatch 2 on.
What NordVPN offers:
Servers in 59 countries
Simultaneous use on six devices
AES-256 encryption
Network kill switch
30-day money-back guarantee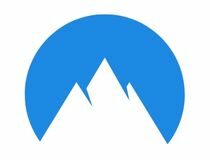 NordVPN
If you prioritize online security, NordVPN will surely satisfy all your needs.
3. Surfshark — bypasses all restrictions
Surfshark has NoBoarders features, allowing you to get around all Internet restrictions, such as the Great Firewall.
It also offers split-tunneling through its Bypasser function. With it, you can choose which traffic to go through the encrypted connection and eliminate potential latency issues.
This service has over 3,200 servers in 65 countries, allowing you to hop onto any Overwatch 2 server you want. Each of them has its own private DNS to ensure better speeds and security.
It works on all consoles the game is available on. You can also set it up on your router.
What Surfshark offers:
Servers in 65 countries
Simultaneous use on ten devices
AES-256 encryption
Network kill switch
30-day money-back guarantee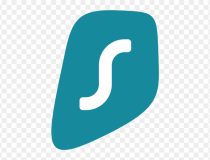 Surfshark
For optimal gameplay and security, check out what Surfshark has to offer you.
Private Internet Access, or PIA, is known for its massive global network. It has over 33,000 servers in 84 countries worldwide.
About half of PIA's fleet is in the US, which can be beneficial if you want to play on Overwatch 2 Americas server. There are plenty of options for the game's Asia server as well.
One of the things users love about PIA is that it lets you deactivate encryption to increase the connection speed.
Additionally, this service effectively hides your data from prying eyes, including your ISP, meaning no one can see your IP address. That way, you can avoid bandwidth throttling.
You can also set up PIA on the console you play Overwatch 2 on through your router.
What Private Internet Access offers:
Servers in 84 countries (numerous US locations)
Simultaneous use on ten devices
AES-256 encryption
Network kill switch
30-day money-back guarantee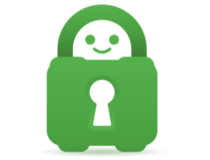 Private Internet Access
For the ultimate Overwatch 2 experience in the US, try out PIA.
5. StrongVPN — most versatility
Most people want VPN software that works on all of their devices. Being one of the most versatile apps, StrongVPN ensures you can mask your IP on up to twelve devices simultaneously.
The merger of SaferVPN and StrongVPN resulted in another impressively fast option for gamers.
It houses 950 servers across 42 countries around the world. While it offers fewer locations than some competitors, StrongVPN still has plenty of US and Asia servers you can use for playing Overwatch 2.
Furthermore, its top-notch security features effectively shield your online activity from your ISP.
This service also works on all consoles the game is available on.
What StrongVPN offers:
Servers in 42 countries
Simultaneous use on twelve devices
AES-256 encryption
Network kill switch
30-day money-back guarantee
Wrap Up
No matter why you need a VPN for Overwatch 2, all options on our list will help you mask your activity and online identity before jumping into your next match.
They all work on both PC and the consoles the game is available on, and the setup process is straightforward.
Once you figure out what you want the most from the service, you'll be able to pick the best VPN for Overwatch 2.