In the last couple of years, users' privacy online has become a thing of the past.
More and more countries have started joining the new trend that revolves around majorly increased online surveillance and censorship.
Countries like China, France, and the UK were well known for their strict censorship.
Lately, even Italy and France have decided to start implementing such measures.
As for Russia, their censorship is the thing of legends, which is exactly why we've decided to see which is the best VPN for Russia.
Which VPN to choose?
Choosing a VPN is the biggest issue you'll have to face, and a lot of things depend on your choice. If you use a VPN with a small number of servers, it might prove useless to you. Even worse, it might not protect you properly, and you wouldn't even be aware of it.
Free VPNs
The main thing that you should know is that there are two different kinds of VPNs – free and paid.
You should never make the mistake of using a free VPN because its protection will backfire. Not only are they often flawed, but most of the time, they'll be the primary source of your leaked data.
If you think about it, it makes perfect sense. You're not paying for the use of that VPN, so it needs to get the money somewhere else. The only two things that they can do is offer to sell your browsing history to advertising companies. Or they might bombard you with third-party ads. They would often do both of these things to increase their earnings.
Paid VPNs
On the other hand, paid VPNs are reliable and safe, and will provide you with a good service and decent protection. They are just another private service, and the better they are, the more work they'll have.
There are still many of them out there, and checking out one after another can be very difficult and time-consuming. So, as a part of this guide, we've decided to make a list for you and recommend the top three VPNs.
All three of them will have all of the features that we've previously mentioned, including torrent support. That'll make them ideal for pretty much anything that you need them for, so choosing one of them won't make much of a difference.
Those providers include:
Now, let's take a closer look at each of them and see what they have to offer.
ExpressVPN is one of the best VPNs currently on the market, and it'll definitely fulfill all of your security expectations.
It offers over 145 different server locations in 94 different countries, which makes its network one of the biggest in the VPN industry. You also get unlimited bandwidth, which makes it great for streaming, as well as four different security protocols.
ExpressVPN doesn't keep any logs, and you'll get the ability to connect up to five devices at once. Customer support is extremely pleasant and reliable.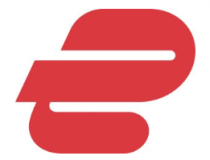 ExpressVPN
This robust provider will keep your privacy intact even in the most repressive countries.
The next one is IPVanish, and the speed that this VPN can provide you with would be enough to put it on the list even if it didn't offer anything else.
If you choose IPVanish, you'll get one of the fastest, and largest VPN networks. This provider has over 750 servers, in over 60 countries. In total, you'll get more than 40,000 IP addresses to choose from.
And if that's not enough, it also:
Keeps no logs
Offers unlimited bandwidth
The strongest known encryption
Many different protocols
A non-stop customer support
7-day money return guarantee,
Ability to switch servers an unlimited number of times.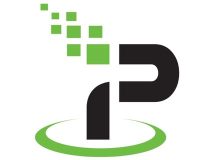 IPVanish
IPVanish is both speedy and secure – a perfect combination for a VPN in Russia.
The third one on our list is NordVPN. This VPN will eliminate any threat to your privacy, and the method it uses is double encryption, which is a very rare feature even in the world of VPNs.
In addition to cheap prices, this VPN has a network of over 1000 servers in more than 59 countries, with the Antarctic being the only continent that it didn't touch.
Its servers are super fast, which leads to great internet speeds. In addition to that, it also offers one of the easiest-to-use apps, as well as a no-logging policy, automatic kill switch, amazing prices, and a 30-day of money-back guarantee. NordVPN is one of the best choices, even when it comes to our very short list.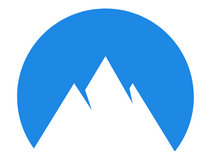 NordVPN
NordVPN's double encryption and obfuscated servers will work even in the most restrictive environments.
Why does Russia need a VPN?
VPN is a solution for many problems that the citizens of Russia are currently facing.
Russia is a strong, powerful country, that has intimidated many nations worldwide. However, this nation is also known for being the strictest with its own people.
When it comes to the history of Russia, these legislations and censorships are only the latest development in trying to control its own citizens.
Online freedom in Russia has gone from bad to worse, and most of it has happened in the last three or four years.
One of the biggest threats to online privacy came in the form of legislation that the Russian government introduced back in 2014.
The laws that came back then were promoted as anti-terrorism measures, and the citizens didn't realize in time just how much it would affect them as well.
The ability to openly express opinions was taken away from them, many websites were heavily censored or completely blacklisted, and it was almost impossible to run any sort of business in Russia without interference from the government.
And let's not forget the infamous 'law on bloggers', that forced any blogger that has more than 3,000 subscribers to act like a regular large-scale media outlet.
They were required to write under their real names and even had to register their blog with Koskomnadzor, which is Russia's media regulator.
This made it even harder to express yourself in Russia, especially since having different political views can send you to prison. But the problems for Russian citizens didn't stop there either.
In 2016, on July 7, another new law was passed by the government. This one concerned the telecom companies and Internet Service Providers (ISPs). All such services had to start monitoring their users' data, including internet traffic, metadata, communication records, and everything.
According to the law, the telecom companies had to record and allow the government unlimited access to everything they could get their hands on.
That includes info like emails, phone calls, texts, images, and even videos. The law also states that all of these pieces of info needed to be recorded and kept for at least six months.
Not to mention the metadata related to every one of these pieces of info, which included names of both senders and receivers, as well as their locations and the time of contact. Even worse, info like that needed to be kept for at least three years.
ISPs got pretty much the same orders when it comes to keeping their customers' internet traffic and browsing history.
They must keep this data recorded for six months, while the metadata that follows it needs to be kept for at least one year.
This law has also put many of Russia's companies in a difficult position as well. Even foreign companies that make money via the Internet need to respect Russia's strict rules.
So, how can you keep your privacy, and be able to access blocked services with all of these strict rules and heavy censorship? The solution is simple – with a VPN.
What is a VPN?
The first thing that you need to know is what a VPN actually is since the most important part of solving any problem is understanding how the solution works.
VPN is short for Virtual Private Network. It's a network of private servers that are located in different places around the world. VPNs are very useful when it comes to ensuring your online safety, privacy, and anonymity.
It offers many different features, and what you'll get in your VPN package depends largely on which VPN will you choose, but more on that later. What's important now is that, despite the fact that every VPN offers a different deal, there are still some general features that stay the same.
Things like encryption, for example, are something that defines VPNs. That makes encryptions and different protocols part of any VPN out there.
Encryption is the ability of a VPN to protect and hide your data. VPNs use different protocols to create secure tunnels through which your data flow will go, and encryption scrambles that data so that nobody else can see it, even if the tunnel is somehow damaged.
That is one of the most important things that a VPN can do because it makes the user completely safe and secure while using the internet, and their privacy is becoming theirs again.
The second important thing is anonymity, and VPNs can help with that too. The websites and your ISP are capable of tracking and recording your data thanks to your IP address. IP addresses work as online signatures, and everyone has one. They can provide any website that you've ever visited with data like your exact location, your ISP, and like.
So, by connecting to a VPN, you're actually connecting to one of its servers that are located in different places around the globe. Once you reach one of those servers, you'll switch your real IP with one belonging to the VPN server.
For example, if you wish to access some of the online content that's only available in the UK, and you're located in Russia, all you need to do is connect to one of the UK's servers. The server will provide you with a UK IP address, and the internet will suddenly start thinking that your location has changed and that you're currently within the UK.
Does VPN offer other features?
VPNs offer a lot of other features, but not every VPN has all of them to offer. There are so many different features that VPNs offer that you can hardly find two of them with the same combination.
The most common and most popular ones include things like:
No logging policy
Money-back guarantee
Kill switches
Unlimited bandwidth
Speed
Ad and malware protection
DNS leak protection
All of these features will increase your speed and security, but there are other things that VPNs offer as well.
For example, many VPNs are known for supporting P2P file sharing and torrenting. When choosing a VPN, you must be extra careful and pay attention to things like that, since not every VPN will offer torrent protection.
Conclusion
The situation in Russia becomes more and more desperate every year, and more online rights are being lost. Using a VPN remains the only option that the citizens of Russia have if they wish to keep their privacy or to have a greater amount of online freedom.
More content ends up being blacklisted every year. and soon enough, the Russian government will be the one who can control your entire internet access.
In the meantime, they're constantly working on increasing their surveillance, so that they can follow your every step. It's for these reasons that we suggest the use of VPN.