LinkedIn is one of the most popular social networks. It's essentially a platform where businesses can connect with professionals and increase the success of their ventures and vice versa.
However, even with LinkedIn being a professional social network, it's not globally accessible. In this guide, we'll tell you everything you need to know about LinkedIn blocking and show you the best VPNs to unblock LinkedIn.
Why can't you access LinkedIn?
If you can't reach LinkedIn from where you are, then it is because the social site has been blocked. Blocking the service is usually implemented at the Network level.
LinkedIn is blocked because of government policies. All ISPs in the country are then forced by law to implement such. An example of such a country is Russia.
LinkedIn Ban in Russia
In 2014, Russia started introducing various laws that required social networks to store any personal data of Russian citizens in Russian servers only. LinkedIn didn't comply with that law and on 4 August 2016, a Moscow court ruled that the social network must be blocked in Russia for violation. The ban was upheld on 10 November 2016 and officially issued by Roskomnadzor on 17 November 2016.
Russian citizens and ex-pats can't directly access LinkedIn. Instead, they have to use a VPN.
Countries Where LinkedIn is Blocked
Russia is however not the only country where LinkedIn is blocked. There are other Middle Eastern and Asian States that censor various networks, with LinkedIn being one of them.
In other cases like in Cuba, Iran, and Syria, LinkedIn simply refuses to offer its services.
LinkedIn Censoring Within Institutions and Organizations
As you might know, workplaces and institutions may block most social media sites, including LinkedIn. They do this to eliminate distractions and enhance productivity.
Whatever the reasons, it's never attractive to be denied access to such a useful site while you are just trying to open yourself or your business to various opportunities. In order to stay ahead of the game, you need to use a VPN.
Using a VPN to Unblock LinkedIn
A VPN is your only trustworthy tool for unblocking LinkedIn in your country, institution, or organization.
When you connect to the internet, your ISP gives you an IP address. If LinkedIn is blocked in your region, that IP address is usually filtered such that you can't access LinkedIn.com.
On connecting to a VPN server, the ISP-provider IP is replaced with an IP address belonging to the server and country of your choice.
For example, if you are in Russia, you need to connect your VPN to a server that is in a country with access to LinkedIn, like the US. You can connect to a US VPN server to get a US IP, and LinkedIn will now think that you are located in the US and give you access.
On top of that, you will also benefit from extra security. A VPN will encrypt all your data, so you won't have to worry about hackers even on public WiFi hotspots. Therefore, you can safely connect to your LinkedIn account wherever you are.
However, you have to choose your LinkedIn VPN carefully. Luckily, we have listed the best VPN to unblock LinkedIn so you don't have to search too much.
Best VPN to Unblock LinkedIn
To come up with the following list, we have considered the following factors:
the server network
privacy policy
VPN speeds
security
Advanced features.
ExpressVPN tops our list of the best VPNs for unblocking LinkedIn. It's based in the privacy-friendly British Virgin Islands and offers a strict zero-logs policy.
The VPN boasts quite a huge server network with 2000+ servers in 148 VPN locations and 94 countries. This is a super impressive network that gives you the freedom to connect to almost any corner of the world. The big number of servers ensures that you'll never share them with too many users.
ExpressVPN is also one of the fastest VPNs in the market, albeit employing 256-bit military-grade security. You can easily unblock LinkedIn and other platforms and streaming services. You can try out the VPN with a no-questions-asked 30-day money-back guarantee.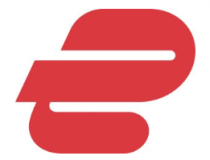 ExpressVPN
Use LinkedIn anywhere with this novice-friendly and reliable VPN!
If you want extra security, NordVPN is the service for you. To start you off on a good point, it's registered in Panama, a country that is known for its digital freedom. This means that NordVPN is not required by law to keep user logs, something that greatly boosts privacy.
The VPN's security is one of the standout features, and no VPN can match it in that area. Apart from offering 256-bit encryption, DNS leak protection, and a Kill Switch, the VPN also implements double-hop security. This technology tunnels your traffic through two VPN servers, further doubling the standard VPN security.
NordVPN also offers a vast server network of 4800+ servers in 62 countries. This number of servers can€™t be easily matched by any other VPN, making NordVPN one of the best VPNs for unblocking LinkedIn. They also have a 30-day money-back guarantee.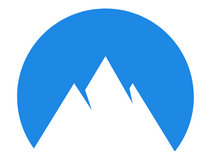 NordVPN
Use NordVPN to log into LinkedIn regardless of location!
CyberGhost is located in Romania, another great choice for VPN registration. Due to its favorable location, CyberGhost is able to promise and deliver on its zero logs policy. The provider also offers robust 256-bit encryption as well as DNS and IPV6 leak protection to boost user€™s security.
CyberGhost is one of the VPNs that seems to improve continuously in a bid to offer the best VPN services to users. The VPN boasts a server network of 2750+ servers in 60 countries.
This makes it one of the best VPNs for unblocking LinkedIn from wherever you are. You can connect up to 7 devices simultaneously.
To sweeten the deal even further, CyberGhost offers a free premium trial period of 7 days that doesn€™t even require an account. After that, you will still have the option of the 30-day money-back guarantee.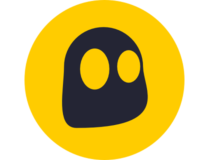 CyberGhost
Use CyberGhost to keep your browsing activity private and access LinkedIn anywhere.
IPVanish is one of the best VPN services, and also one of the best at unblocking LinkedIn in Russia and other parts of the world. Most importantly, it owns and operates its entire server network, including the infrastructure.
Even with this, they still manage to have 1000+ in 60+ countries and 85+ cities, using a pool of an incredible 40,000 IP addresses. The fact that they operate their own network makes IPVanish one of the fastest and most reliable VPN services.
IPVanish also has great security features. It supports 256-bit encryption and has a Kill Switch. The VPN does an excellent job of unblocking LinkedIn and other blocked services from any part of the world.
After recent updates, the IPVanish can also unblock Netflix US! Though the VPN is located in the US, they offer a strict zero-logs policy which keeps your identity under wraps. To test the VPN out, you can take advantage of their hassle-free 7-day money-back guarantee.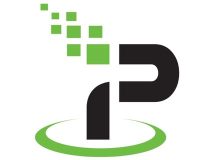 IPVanish
Connect to IPVanish to benefit from top-level privacy and zero restrictions on LinkedIn.
PIA has one of the largest server networks: 35,000 servers in 84 countries. This gives PIA the unique advantage of endless choices and location flexibility for its subscribers.
Furthermore, PIA uses only the most secure protocols such as WireGuard, IKEv2/IPSec, and OpenVPN to unblock LinkedIn.
It also uses military-grade AES encryption, a kill switch, and DNS leak protection. Another neat detail is that it allows you to configure your encryption strength so it doesn't impact your connection speed.
In addition, it has a 30-day money-back guarantee that allows you to test and compare it with other services.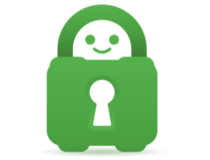 Private Internet Access
Unblock LinkedIn and ensure the highest level of security and privacy with PIA.
What about free VPN services?
It is also possible to get a free VPN to unblock LinkedIn. But there's a catch: if you don€™t pay for the product, you are the product.
Such VPNs usually compromise your privacy and security and sell your data to third-party services. We, therefore, advise that you steer away from such services if possible.
The premium VPN services mentioned above all have a money-back guarantee that you can use to test the VPN and then get your money back if you so wish. Equipped with any of the 5 choices, you can go ahead and unblock LinkedIn from wherever you are!