If you are experiencing issues with the Brave browser not working with your VPN. You're not alone.
Are you getting error messages such as This site can't be reached when you connect to VPN? Or are you not able to get past geo-restrictions because your real IP isn't actually hidden?
Worry not, we know why it happens and how to fix it.
While Brave Browser is known for its privacy features, adding a VPN over it is the best way to go, so don't give up on using it, just follow the guidelines below.
Why is the Brave browser not working with your VPN?
There are a few reasons why the Brave browser may not work with your VPN:
An extension or cookie in your browser interfering with your VPN profile
Compatibility issues between the VPN software and the Brave browser
Your VPN server may be blocked by the website you try accessing through the Brave browser
The VPN connection may not be stable or strong enough to support the Brave browser's security features
How to fix it?
If you are experiencing issues with the Brave browser not working with your VPN, there are several potential fixes you can try:
Use another server

Sometimes, VPN servers can become overloaded or experience technical issues, causing them to be temporarily unavailable. And consequently, Brave browser will not work with VPN.

To see if this is the case, try connecting to a different server location within your VPN provider's network.

Here's how to do that:

1. On your VPN app.

2. Disconnect from the current server.



3. Expand the server list and select your desired location on the list.



4. Connect to the server.
 


5. Try to search a query again, it should work now. If not, try a few more servers.



Clear Brave's browser cookies

Another reason why the VPN may not work is that Brave is using stored data when you browse the web.

Cookies and cached files get info about your location and IP, and they don't check it every time you connect.

That's why you're not able to access geo-locked content even though your VPN is connected to the correct server region.

Luckily, all you have to do is clear the cookies:
 
1. Open Brave.

2. In the toolbar at the top of your computer screen, click on the menu Icon.



3. Select More Tools> Clear browsing data.



4. Select a time range and the history you want to delete.



5. Click Clear data.



Remove your extensions

The issue might be caused by an extension that's conflicting with your profile. You can try removing your extensions to check if this resolves the problem.

To remove an extension from your Brave browser, follow these simple steps:

1. Launch the Brave browser on your computer.

2. Click on the Menu icon located at the top right corner and pick Extensions.



3. Find the extension you wish to remove and click on remove. Ensure you check and remove other proxies or VPN extensions enabled that can cause your browser to stop working.



4. Try browsing again with your Brave browser.

By doing this, you can solve conflicting issues between your extensions and VPN.

Change your VPN provider

If the above methods do not work, it may be time to consider changing your VPN provider.
 
While there are a number of VPNs for Brave, we recommend using PIA for its installable add-on for the Brave Browser and access to thousands of speedy servers with unlimited bandwidth.
 
To get started, simply:

1. Subscribe to a PIA plan and download the software.



2. Install the app and login into your account.

3. Browse the server list and select a server.



4. With your VPN connected, go to Brave browser. Try searching a query again, it should work now.



Private Internet Access (PIA) is a popular VPN service that offers a fast, reliable, and secure connection to the Internet. 

With 35, 000 servers,it has the biggest VPN network in the world.

It has a dedicated app, but also a browser extension that works great on Chromium-based browsers, making it the perfect option for Brave.

Moreover, to protect your data, PIA uses AES-256-bit encryption, one of the safest algorithms to date. On top of that, it includes DNS leak protection and a security killswitch to offer all-around data protection.

We must also mention that PIA is an affordable VPN, considering what it offers. On top of that, with one subscription plan, you can connect an unlimited number of devices at the same time.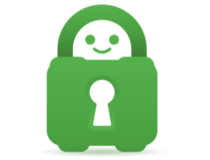 Private Internet Access
Install PIA's VPN app or extension for error-free and secure browsing on Brave!
Summary
If you are experiencing issues with the Brave browser not working with your VPN, there are several potential fixes you can try.
Using another server, clearing browser cookies, or switching to a trusted VPN provider ensures your online activity remains private and secure.