No denying, that Internet Service Providers are bound by the law to limit certain activities and access online. This is why IPTV lovers may fund BT internet blocking IPTV.
IPTV Now comes in the league of contemporary technologies that allow video and music content lovers to access a wide variety of content online via streaming.
However, they may be confined to certain activities, or sometimes denied total access due to legal requirements that target third-party apps and services or regional laws.
We look at how VPNs solve this broad issue both from BT blocking IPTV and limitations users may face on other fronts.
⛔ Does BT Internet actually block IPTV services?
Yes, online freedom is important, but the reality is that broadband services still limit access and exploration of these services.
Some IPTV services are illegal in some regions, due to complications and controversy around their regulations and because they stream copyrighted content for free, without a license.
BT internet takes this seriously and blocks IPTV services. However, there are several ways around these digital restrictions that you can try.
How to fix BT internet blocking IPTV?
There is quite a number of solutions to BT internet blocking IPTV. Depending on what works for you, we have them below, with easy-to-follow instructions.
1. Use a VPN to unblock IPTV
Using a VPN is among the approaches to fix bt internet blocking IPTV. In this case, VPNs do not only serve the function of security and privacy; they go ahead to unlock restrictions and this works for streaming, gaming, and surfing.
Decide on a VPN service and get a subscription

For complete privacy and the capability to unlock any platform without being detected, we recommend ExpressVPN.

Download the app to your device and install it.
Log in with your email link or use the activation code.
Connect to a server by clicking on the power button in the main UI.
Launch your IPTV app or access it from your browser.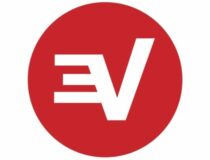 ExpressVPN
Hide your traffic from BT and bypass restrictions for seamless and unmonitored streaming!
2. Change DNS server address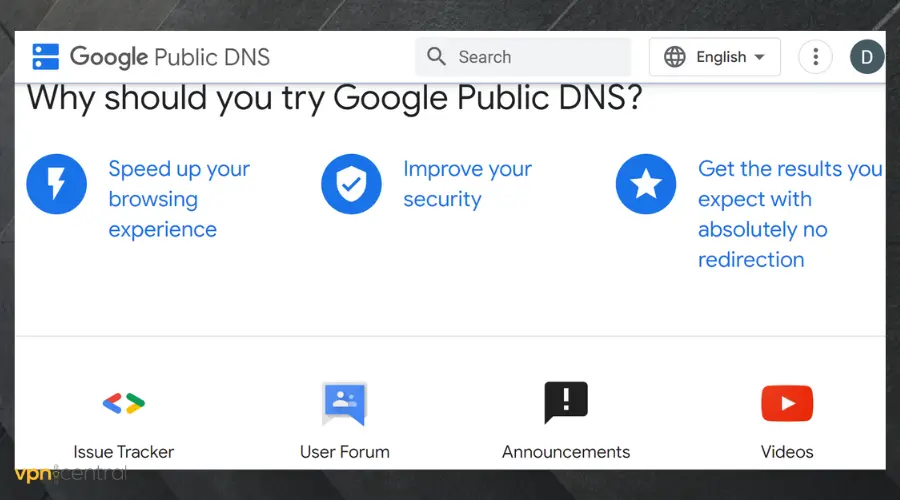 Changing your device's DNS address can help to fix bt internet blocking IPTV.
Since IPTV services are banned, accessing them repeatedly with a specific DNS address leaves you detectable since ISPs can easily access your data and enforce laws banning people seeking to access IPTV services.
Also, Google offers alternate addresses for free, and they are evaluated as being very secure. They're easy to configure and can help you lift these restrictions.
We must mention that many premium VPNs like ExpressVPN offer private DNS as part of their plan, so if you want to encrypt your traffic and get overall better online privacy, a VPN may be the better option.
3. Change your IP with Tor
Tor is a secure online browser that has the possibility to assign you a virtual IP address, similar to a VPN. It's not as secure in terms of online privacy, but it's a good alternative, and many can bypass IPTV block with it.
Download Tor to your device and install it.
Launch it and click on the Connect to Tor button.
Type your IPTV address and connect.
Tor can automatically connect you to a virtual IP address, but you can also pick a specific location if you want.
4. Check your Internet connection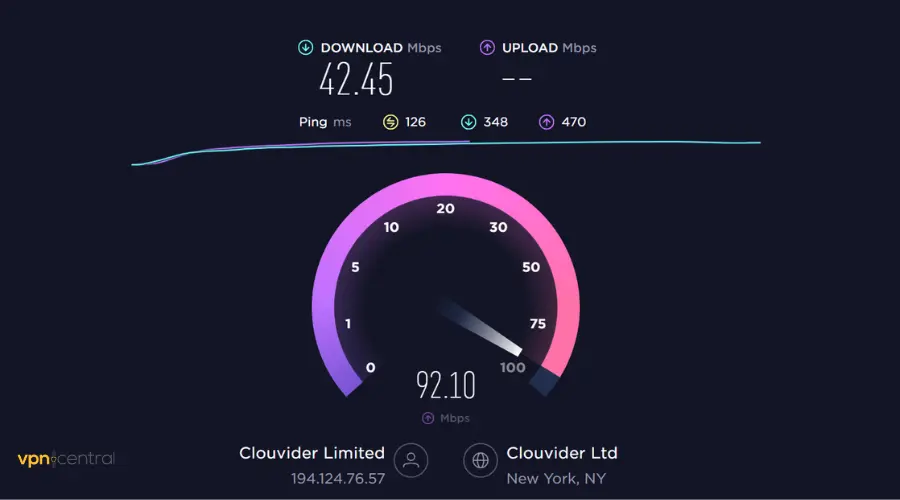 It helps to check your internet connection and confirm the speed. IPTV services are streaming-oriented and require a strong internet connection for seamless flow.
You can use an online speed test to check if your connection is up. Ideally, for streaming IPTV, you should have a download speed of over 30Mpbs, ideally 50.
It's possible that IPTV is not actually blocked, but is not able to load because your connection is bad. Check your router as well, and try to have it closer to you to clear any doubt about proximity issues.
While this approach may not be the solution in some cases, restarting the router can help reconfigure the system settings and set it to default so IPTV blocks are eliminated.
5. Verify your Firewall permissions
Windows or just about any device you use will have some basic security features. Permissions, for example, are granted to certain services so they can make configurations for your system.
Check your device firewalls and make sure permission is granted to your browser or the IPTV provider app you use.
How to allow an app through Windows Defender Firewall
Launch Control Panel and go to System and Security.
Find the Windows Defender Firewall section.
Select the Allow app through the Firewall option.
Under your allowed app lists, click on the Allow another app button.
Select your IPTV app or the browser you use to watch it.
Save your settings.
Now you'll be able to access your IPTV protivder.
📺 Does IPTV work with BT Broadband?
It's not unusual to find most IPTV content pirated, making streaming them prohibited and punishable.
Consequently, BT Internet places a restriction on these contents, to follow and obey court orders regarding piracy and licensing.
With this, you will find other services working well with BT broadband, including gaming services, information websites, etc.
Users who want to access certain IPTV contents may witness the opposite, that's why we recommend using a VPN along with your IPTV service.
🛡️ Does BT allow VPN?
Yes, you can use a VPN on BT internet. You get to have blazing speed as you bypass IPTV restrictions, game, or simply surf online.
BT TV doesn't block VPNs. Once you confirm your BT broadband is active, you should log in to your VPN client and connect to a server before accessing IPTV.
BT internet is a remarkable service for smooth browsing, streaming, or gaming experience.
Unfortunately, BT internet blocking IPTV gives a new, unpleasant reality to its subscribers, thanks to court enforcement of regional restrictions and in some cases, justifiable piracy regulations.
However, should this limit your online endeavors? Some contents may be just as important and there's no harm in accessing them. What do you think of these solutions? The comments section is open!