VPNs are essential tools for online security and protection. They help to evade region blocks, bypass censorship, and avoid tracking when using the internet.
They also help to mask your original IP address and encrypt all your internet traffic.
However, you may be wondering if you can detect if someone is using a VPN for various reasons.
In this article, we will show you how to detect if someone is using a VPN with the most common VPN detection tools. Also, we'll detail how you can prevent VPN detection.
Can you detect if someone is using a VPN?
Yes, you can detect if someone is using a VPN. Most VPNs usually send a user's internet traffic through the same IP address on the server the user connects to.
Many VPN IP addresses are already known, and it's rather easy to figure out these IP addresses especially when you have only one connection going on your device.
Therefore, even though VPNs help you hide your traffic from prying eyes, it's still easy to detect that you are using one.
In contrast, a normal internet connection sends internet requests via different IP addresses when you visit different websites.
How to find out if someone is using a VPN
Apart from the fact that a VPN user's internet traffic is always routed via the same IP address, these are a few ways to detect if someone is using a VPN:
1. VPN protocol and configuration
This is an important way to find out VPN connections because the type of protocol a VPN uses determines how and if it can be detected.
For instance, the most common VPN protocols PPTP and L2TP don't have the strongest encryption and so, they can be easily detected and blocked by VPN detection tools.
On the other hand, you can configure the OpenVPN protocol that uses SSL/TLS encryption to function on any port, thereby making it difficult for anyone to detect or block it.
2. Study the person's internet activity
Usually, connections made directly without a VPN show the actual location of the user.
Therefore, you can study a person's internet traffic in order to know if they are using a VPN to change their location to another country.
If a person's IP address does not tally with the country of residence, you can be sure that they are using a VPN or proxy server.
3. Run a VPN detection test
A VPN detection test helps to detect even the slightest trace of VPN use.
This VPN detection test checks for tunneling and encryption such that if a device passes this test, the owner is using a VPN.
However, as mentioned earlier that some VPNs use encryption protocols that are not easily detected, and these tests are becoming unreliable as VPN technology advances.
4. Packet sniffing
Many countries use Deep Packet Inspection (DPI) and packet sniffing to enforce their VPN bans and censorship.
Packet sniffing involves inspecting the data packets being sent through a network.
Inspecting and monitoring these packets helps to determine the source of the traffic and its destination.
To be able to use packet sniffing, you will need to install a packet sniffer on your device.
This way, you will be able to check for traces of VPN traffic on data packets coming from an IP address.
Wireshark and tcpdump are popular free packet sniffing tools that can serve this function. However, there are paid options like SolarWind DPI Tool and ManageEngine NetFlow Analyzer.
Corporate organizations, the government, and even individuals use these tools to monitor and validate the flow of traffic into and out of their networks.
The reason for this is to identify and block cyber attacks and also prevent malware injection because hackers also use the tool for their various criminal activities.
5. Check network traffic for encryption
Direct connections over the internet are usually without encryption and are accessible by anyone who needs them. Therefore, encrypted traffic can immediately signify the use of VPNs.
You can use free tools like Glasswire and Wireshark to test any network for VPN encryption.
In addition, if their internet connection is slower than normal, they're likely using a VPN.
This is because VPN connections tend to slow down the user's internet speed due to rerouted traffic through remote servers.
How to prevent VPN detection?
Many websites, streaming platforms, ISPs, and even the government employs different methods to detect VPN connections.
They do this so they can block such connections due to geo-blocks or censorship.
Having said that, below are a few ways to prevent detection when you use a VPN:
1. Use a high-quality VPN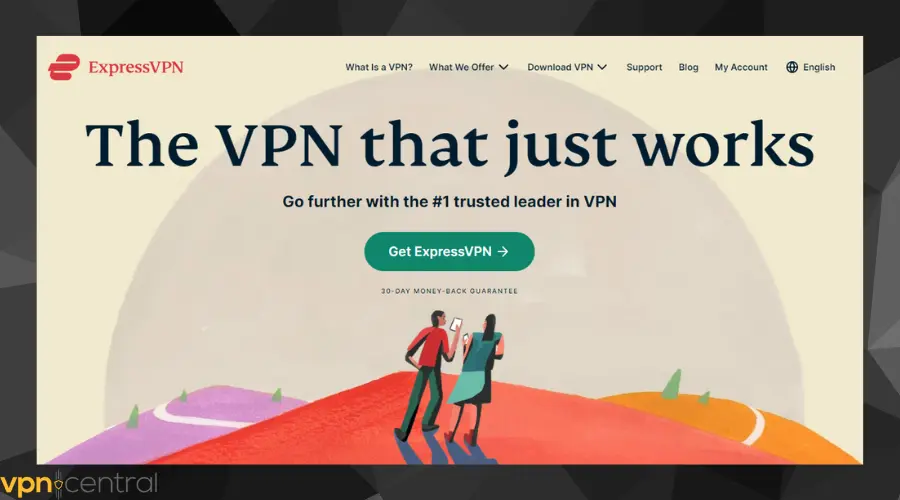 Using a high-quality VPN with a reliable server network and security features will help you stay undetectable while protecting your online activities.
These features include obfuscated servers, a kill switch, DNS and IP leak protection, and most importantly, military-grade encryption. We've curated the best VPN deals you can get today to stay safe at a lower price.
2. Change security protocol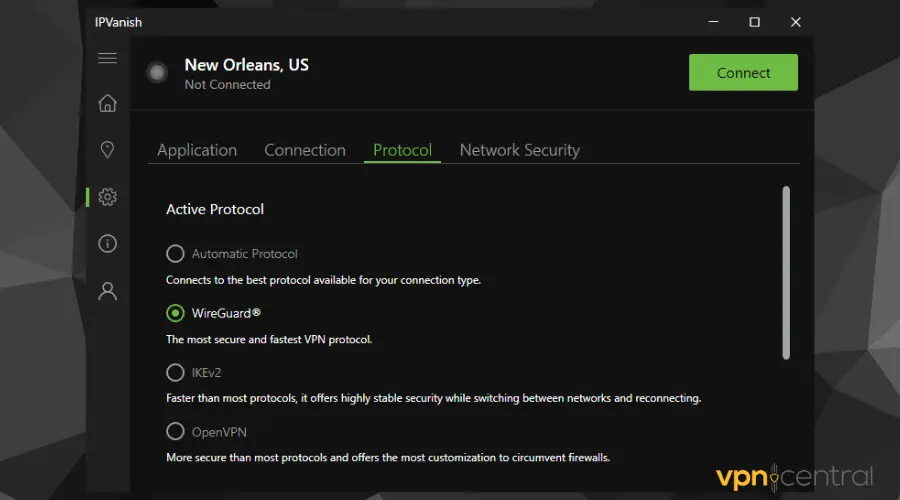 Certain protocols are able to stay anonymous and undetectable while some are easy to detect.
The security protocols on your VPN determine the way data is sent between your device and the server you're connected to.
WireGuard and OpenVPN remain some of the best protocols to avoid detection.
Both protocols are open-source and they have the best configuration to pass any VPN detection tool.
Therefore, using either of these protocols can help you to avoid detection when using a VPN to visit a restricted website.
3. Redirect your VPN traffic
This works by directing your VPN traffic through either an SSL/TLS proxy tunnel. This also adds an extra layer of encryption thereby making your VPN usage undetectable.
The SSL/TLS tunnel is originally used for HTTPS connections. This sends your VPN traffic through it to mask your VPN connection such that it's hard to identify and block.
To redirect your VPN traffic through the SSL/TLS proxy server, you need to connect to them separately and this does not offer the best security.
4. Enable IP rotation in your VPN app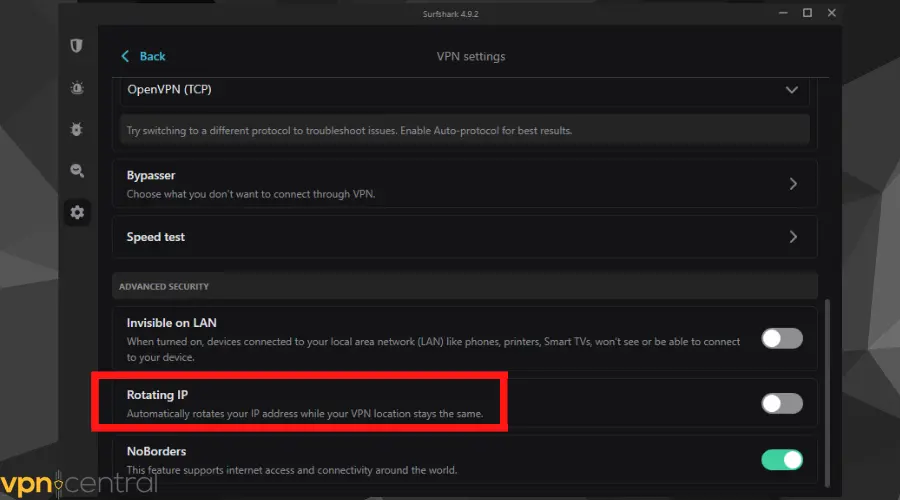 Many VPN clients recognize the risk of detection associated with using the same IP address when connecting to the internet.
For this reason, they allow you to enable a setting that automatically rotates your IP address while connected to the same server.
Check your VPN app to see if this feature is available. If it is, ensure to enable it.
5. Use obfuscated servers
Using obfuscated servers is another way to hide VPN usage and avoid detection.
Since obfuscation makes your VPN traffic look like normal internet connection traffic, most VPNs now use obfuscation techniques.
Obfuscation reorganizes your data in a way that becomes scrambled and meaningless to third parties.
In most cases, they check for certain ports and change as needed to avoid detection and blockage.
Some VPNs automatically offer obfuscation on their servers.
However, some may require you to enable the obfuscation setting in their app.
Above all, opt for a VPN with obfuscation to evade VPN detection.
6. Change servers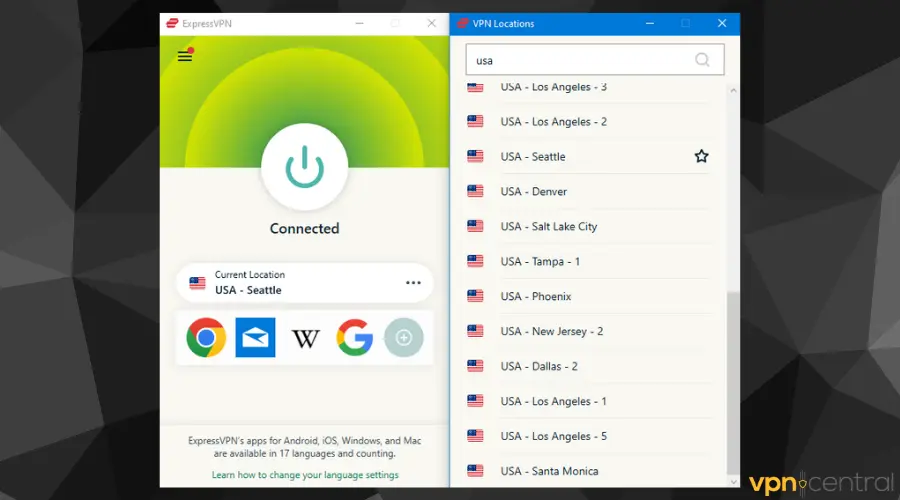 Connecting to a VPN server location at all times provides you with the same IP address which tells about your VPN usage and makes it easily detected.
Changing the servers you typically connect to may help you solve this. This avails you with a lot of IP addresses to access a certain website with.
This makes your VPN usage undetectable which makes it difficult for restricted websites to detect, block or restrict your activities.
However, for this to be effective, you need to subscribe to a VPN that has a huge server network in many countries.
Conclusion
If you would like to detect if someone is using a VPN or know the best ways to avoid detection yourself, the tips highlighted in this post are all you need.
As we have shown, using obfuscated servers remains the easiest way to disguise your VPN traffic as normal internet traffic.
However, connecting to different servers can also help you to avoid detection by changing your IP address routinely.
In summary, if you are wondering how you can detect if someone is using a VPN, our article has given you the best answer.