ExpressVPN
Best VPN we have tested for:
Gaming
Streaming
Privacy
Unblocking
Surf the internet anonymously now at a super offer!
ExpressVPN offers 3 months free for any 1-year plan. Get it now and benefit from:
Best privacy protocols and military-grade encryption
Geo-restriction bypassing for streaming services and websites
Access to dedicated gaming servers
Unlimited number of connections to different locations
A VPN comes with numerous benefits, such as privacy and security. This protection can highly support you to cover your online presence. But the primary user's curiosity may be: can I use VPN and proxy together?
But if you want to become more anonymous online and hide your true identity even from your VPN provider, then you can use a VPN and proxy server together.
By redirecting your proxy connection to a VPN server, you will hide your true IP with a proxy, and the proxy's IP with a VPN.
This way, you gain two layers of online anonymity.
Can you use a proxy and VPN at the same time?
Yes, you can utilize VPN protection and proxy at once in order to boost your privacy and stay away from risky threats that target your online data.
Although they work similarly, VPNs and proxies are not the same. A lot of computer users and Google itself often fail to tell them apart.
Both hide your IP address to protect your genuine identity over the Internet. However, this doesn't automatically ensure privacy and security.
Can you use a VPN and SOCKS5 at the same time?
Any user should be able to use VPN software and proxy SOCKS5 at the same time. This security matter is beneficial to guard your network connection from various cyber threats.
Using them together is recommended if you need to protect your PC all-around from any type of malware or phishing attack.
In this case, we recommend using Private Internet Access to easily use and support both Shadowsocks and SOCKS5 proxy.
Is SOCKS5 better than VPN?
The honest answer to this query is no. It's actually the opposite because a SOCKS5 proxy can have downsides compared with professional VPNs.
You have different advantages using premium VPN software instead of SOCKS5 protocols. For instance, they deliver faster network connections or data traffic encryption to better secure you online.
Do I need a VPN and a proxy at the same time?
In most cases, no, you won't need a VPN and a proxy at the same time.
If you equip your computer with a premium VPN that has a zero-logging policy, you should be able to connect to a wide range of VPN servers and regularly swap your IP address.
Nevertheless, if you want to raise your anonymity level, it's possible to reroute your VPN connection through a proxy server.
In case you're wondering if you need a proxy when you're using a VPN, the answer is no. The VPN can already do what a proxy does so it is enough to protect your online privacy.
1. Use a VPN client with a built-in proxy
Sign up for a VPN subscription plan (we recommend PIA).
Download and install PIA on your PC.

Right-click PIA's systray icon.

Go to Settings > Proxy.
Choose Shadowsocks, click Configure, and pick a location.

Or, select SOCKS5 Proxy and specify the Server IP address, Port, User, and Password if required.
Left-click PIA's systray icon.
Press the big power button to connect.
If you're interested in SOCKS5, discover how to set up a PIA SOCKS5 proxy the right way.
Connecting to a VPN with integrated proxy support is the best way to use a VPN and a proxy simultaneously.
We used Private Internet Access in our example above because it's the best VPN with a built-in proxy, offering support for Shadowsocks and SOCKS5.
PIA supports OpenVPN and WireGuard protocols, 256-bit military-grade encryption, native port forwarding, a kill switch, split-tunneling mode, and exclusive DNS.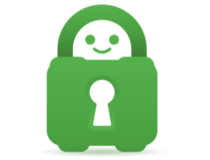 Private Internet Access
Set up this leading VPN on your PC to easily use it with a proxy together to avoid all online threats.
2. Tweak proxy settings in Firefox
Get a VPN browser addon for Firefox using PIA).
Install the PIA browser extension for Firefox.
Go to Firefox Settings.
In the General tab, go to Network Settings.
Click Settings.
Choose the proxy type and configure settings.

Connect to a VPN server.
Using a proxy server at the browser level differs from the previous method because it only protects your browser traffic.
Any other Internet-enabled applications will be excluded from the proxy and VPN protection.
3. Modify the VPN Proxy settings in Windows 10
Right-click Start and go to Network Connections > VPN.
Select your VPN connection and click Advanced options.
Scroll down to VPN proxy settings.
Select from Automatically detect settings, Use setup script, and Manual setup.
Enter the required information and click Apply.
Connect to the VPN.
If you don't have a VPN client or if it doesn't have native proxy support, the next best thing is to manually set up the proxy settings on the Windows 10 VPN connection.
Keep in mind that it's a different setting than configuring a global proxy server on Windows 10.
You can also set up SOCKS5 proxy on Windows 10 using Internet Options.
Does proxy override VPN?
Short answer, yes. You are able to utilize your VPN connection to bypass proxy servers. However, you don't have to choose a proxy over your VPN to benefit from both.
Additionally, it's possible to set up a VPN through a proxy if you require to access the web using a proxy server connection.
To sum up, you can use a VPN and proxy together to add an extra layer of anonymity to your network connection. Just keep in mind that you need a stable Internet connection.
For instance, you can use a VPN client with an integrated proxy server since it's the easiest way to make changes later.
In addition, some users may wonder if a VPN is better than a proxy. The answer is yes because a proxy masks your IP and redirects your traffic to another server, but a VPN changes your IP and also encrypts your data to protect it from hackers.
Did you manage to set up a VPN with proxy simultaneously? What method did you use? Let us know in the comment section below.