Using the best alternatives to the Cisco VPN client for Windows 10/11 will help you prevent potential cyber-attacks that are threatening your employees that work from home during this period.
Numerous companies use Cisco's VPN client called AnyConnect Secure Mobility Client to provide remote access to their infrastructure, which is essential for work-at-home employees.
However, Cisco VPN is prone to errors. If you got tired of fixing them whenever an employee sends you an email and asks for help with their unsuccessful VPN connection, you might consider looking into some great alternatives for Windows 10 and 11.
Before discovering the best solutions you can try, we should establish what are the main criteria for choosing a VPN client for your company.
How can I choose the best VPN for business?
An enterprise VPN has the main role of providing secure and remote access to your employees to your resources.
However, there are a lot of things to consider when choosing the right solution. Here are some ideas that might help you:
➡ Security first
We can all agree on the fact that security management is the most important attribute of a business VPN.
Most of the tools from our list employ the usage of cloud management platforms that can be enjoyed to control individual access and management of all users.
This option has to be easy to use, fast, and provide all the features to keep track of all the network activity.
➡ Fast access
Depending on the complexity of the resources that the user needs to access, you will need a fast server VPN to fill that requirement.
Working with an extensive database and more than 50 simultaneous connections can put any VPN server to the test so ask for dedicated resources for your needs.
➡ Easy endpoint implementation
All business-oriented VPN clients have two components, the administrative and the endpoint software.
We already established that the administrative part has to offer all control tools from a single console but the endpoint client has to be straightforward.
Apart from a two-step verification process, you don't want the users to be cluttered with difficult settings and options so choose a tool that can be preconfigured or easy to use.
Can I use Windows VPN instead of Cisco AnyConnect?
Currently, it is not possible to replace Cisco AnyConnect with a standard Windows VPN because it doesn't support all the features of Cisco VPN.
If case you need to secure your entire team or business, Cisco is more recommended for this purpose because it offers enhanced privacy and remote work.
That allows you to access your files remotely from anywhere and work from multiple locations. Windows VPN will not offer you such benefits as it operates with standard compliant protocols.
What are the top Cisco VPN alternatives for Windows 10 and 11?
1. Perimeter 81 – Best team's cloud network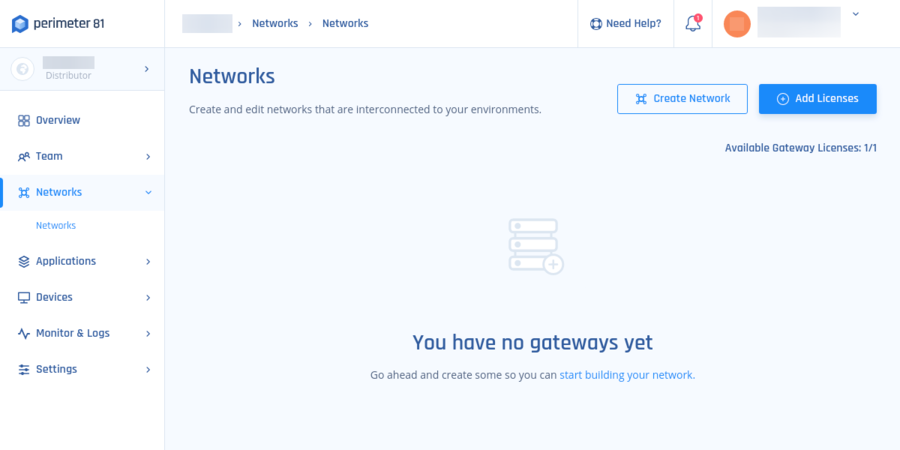 Perimeter 81 occupies the top spot on our list, thanks to its intricate features dedicated to business VPN solutions. It comes in three flavors: Essentials, Premium, and Enterprise.
The VPN service has a cloud management platform where you can manage the accounts of all employees. It delivers seamless network deployment and intuitive client tools to remotely connect to the company's infrastructure.
Perimeter 81 supports activity audits and reports, automatic Wi-Fi security, single sign-on features, SIEM integration, site-to-site interconnectivity, custom DNS and DNS filtering, split tunneling, and much more.
In addition to that, you can also use Perimeter 81 as a VPN solution to protect your business data with the latest cloud platform benefits.
So, if you need a strong business VPN solution with advanced security features, you should give this solution a chance.
Plus, Perimeter 81 allows you to create connections for 5 or more team members. So, it is ideal for secured small businesses.
Hence, using Perimeter 81 with its Always On VPN, you have total endpoint encryption, low latency access, or secure user authentication.
Perimeter 81's best features:
Made for 5 or more team members
Impressive security features
Integrates with AWS, Azure, Google Cloud, Salesforce, and others
24/7 chat support
30-day money-back guarantee (no free trial)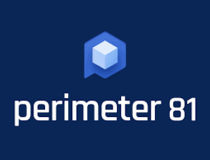 Perimeter 81
Looking for a powerful alternative to Cisco VPN? Make sure you try Perimeter 81.
2. NordLayer – Scalable network security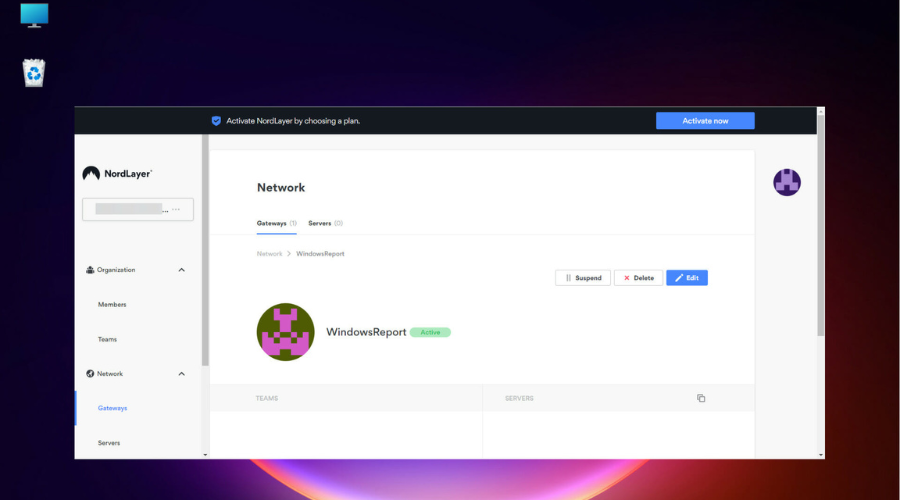 NordLayer represents the corporate edition of NordVPN, the popular and secure VPN made by Tefincom & Co.
It's one of the best alternatives to the Cisco VPN client on Windows 10, which you can use to facilitate simple and safe remote access to your company's employees.
Manage multiple user accounts from a web-based dashboard, and connect to more than 5,100 VPN servers in over 20 dedicated locations.
Not to mention that it is compatible with all major devices. So, you can use it from any place you want.
As an advanced security measure, you will benefit from a kill switch to cut off all Internet access and protect your network assets in case of VPN connection drops.
Here are some of NordLayer's best features:
Amazing reputation in the VPN industry
Compatible with all major devices
Integrates with Azure AD, GSuite, Okta, and OneLogin
Priority support
Kill switch for increased protection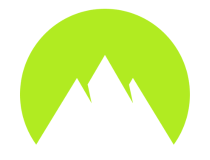 NordLayer
If you want to secure your data and your colleagues, give Nord Teams a try.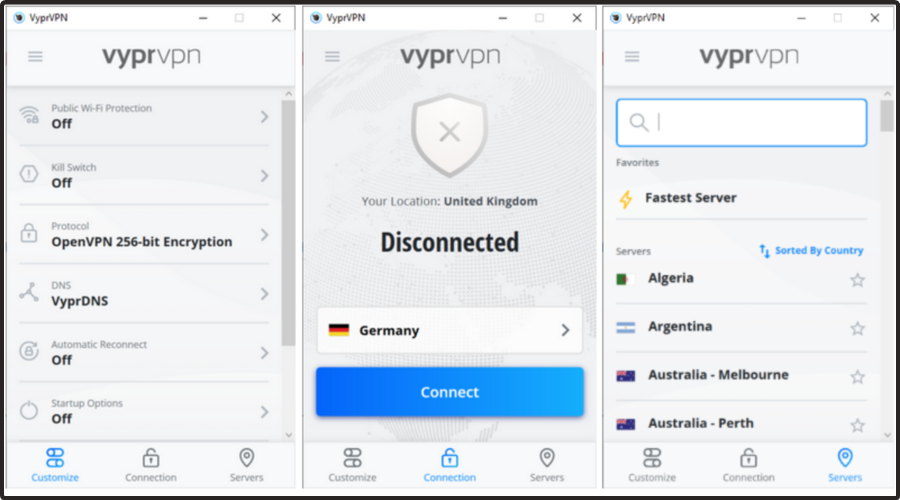 Created by Golden Frog, VyprVPN for Business is another excellent alternative to the Cisco VPN client on Windows 10, which provides you with multiple user management options, global business servers, and a dedicated account manager.
Otherwise, you can opt for VyprVPN for Business Cloud to take advantage of dedicated IP addresses, a dedicated server for your company, together with seamless deployment.
VyprVPN for Business is ideal for traveling employees who must protect their Wi-Fi network before connecting to the company's infrastructure.
What's more, it gives you the possibility to access business tools from China and other countries with Internet restrictions.
Because you're allowed to enable the multi-user management options, with VyprVPN you'll be able to create a well-organized digital activity for your business.
Check out the VyprVPN for Business's best features:
Excellent performance results
Great for journalists and entrepreneurs
Free trial available
Multi-user management options
Dedicated IP address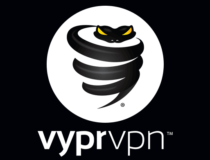 VyprVPN for Business
Make your network connection fully secure and access blocked content from anywhere using this software.
4. TorGuard VPN – Most incognito corporate VPN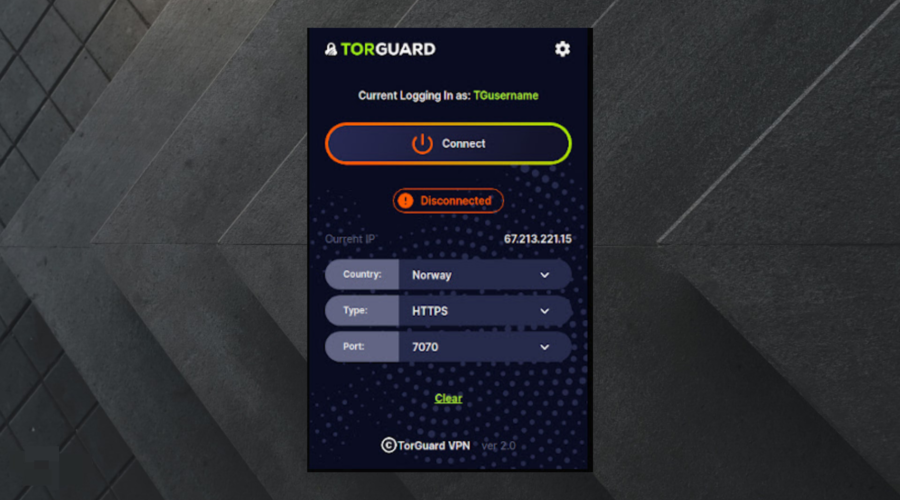 TorGuard for Business is another top VPN client for Cisco VPN if you're looking for a Windows 10 alternative. It's ideal for seasoned users who want to control everything when it comes to VPN connections for remote access.
There are four plans available: Starter, Small, Medium, and Enterprise. You can take advantage of a multi-user package, an email account for each, and dedicated IP addresses. There's no limit to network bandwidth usage.
All settings can be customized from a management portal. Furthermore, the tool comes with stealth VPN mode, IP leak protection, OpenVPN, SSTP, and other protocols, as well as up to 256-bit AES military-grade encryption.
With TorGuard's Stealth VPN, you will be able to bypass DPI firewalls and VPN blocks in your path to free communication.
Don't worry about security because the OpenPGP email encryption will ensure complete protection when using the email.
Take a look at TorGuard for Business's most important features:
Starting at 10 users
Customizable plans for enterprises
Bypasses DPI firewalls and VPN blocks
Supports all operating systems and devices
24/7 dedicated account manager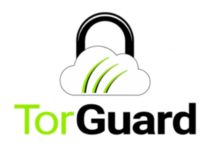 TorGuard
Benefit from unlimited bandwidth on your business network and access everything remotely with this tool.
5. GoodAccess – Identity-based access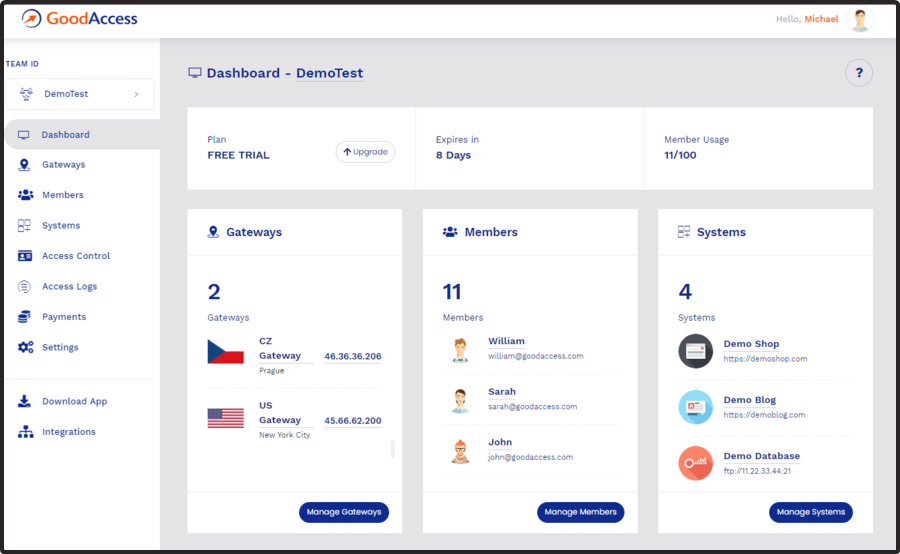 Another great alternative for Cisco VPN is GoodAccess. It's perfectly tailored for business use and the administrative dashboard is extremely straightforward.
You can manage all the user's access and limit their usage of the business apps so the administrator will have perfect control.
As fast access to your resources can be your no.1 priority, you should know that GoodAccess offers gateways in over 33 locations all over the world and provides a dedicated static IP just for your business.
This Cloud VPN secures and encrypts all the connections between the remote users and your systems regardless of their physical location.
The service is compliant with the GDPR, SOC2, and HIPAA standards, and allows the connection to sites without HW or MPLS.
And if some wrongdoers want to intercept your connections, it's going to be difficult because the service detects any insider or external threats like data breaches and scanning.
The app's security level is tailored to businesses and DNS filtering blocks undesired and risky domains by default.
As for the user's side, the client has an extremely friendly interface with intuitive menus and usage so you don't need to perform any special training.
Let's review some of its best features:
The administrative dashboard offers all the tools necessary tools to control all user access
Dedicated static IP for your business
GDPR, SOC2, and HIPAA compliance
Advanced network traffic encryption
Granular access for all users
Multiple gateways in over 33 network locations all over the world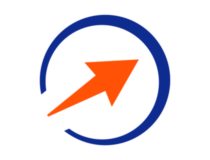 GoodAccess
Take advantage of zero-trust remote access using this proficient VPN tool for business teams.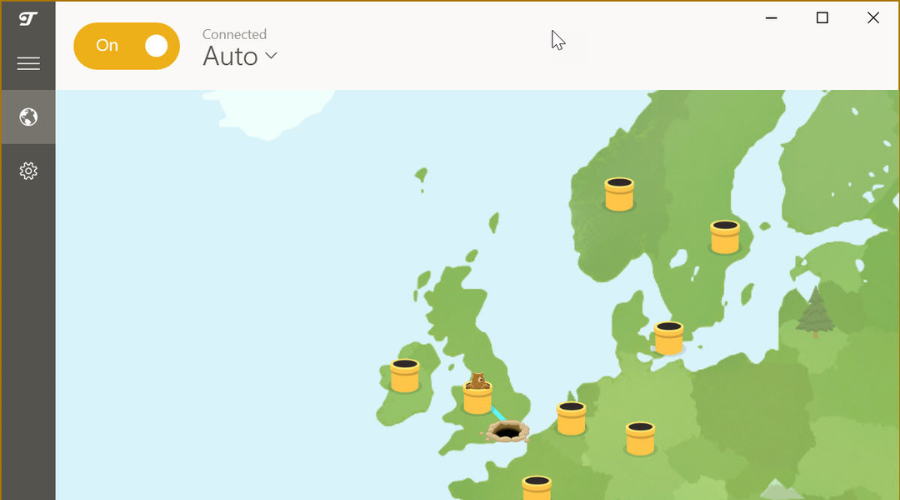 You can have other business VPN solutions that guarantee secure access for your company and teammates, especially when using a public network connection.
With TunnelBear for Teams, you benefit from strong encryption and proactive connection on public Wi-Fi, plus advanced privacy technology.
This privacy software can assure you private access to the work environment and not only that. You have managing tools for employees.
More exactly, it offers a managing platform that lets you edit billing info, manage users' data, secure new employees, and much more.
Apart from that, you benefit from trusted security on your business assets due to annual audit reports. That assures a confident network.
That being said, you have all the resources needed to secure your business using clever VPN privacy designed for any business.
Here are some of its best features:
Credits for reducing cost
Manage team expenses
AES-256bit data encryption
No data log tracking
Supported for major platforms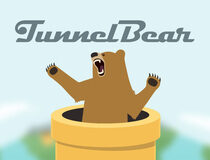 TunnelBear Team
Protect your business with an unbeatable VPN network and enterprise managing tools.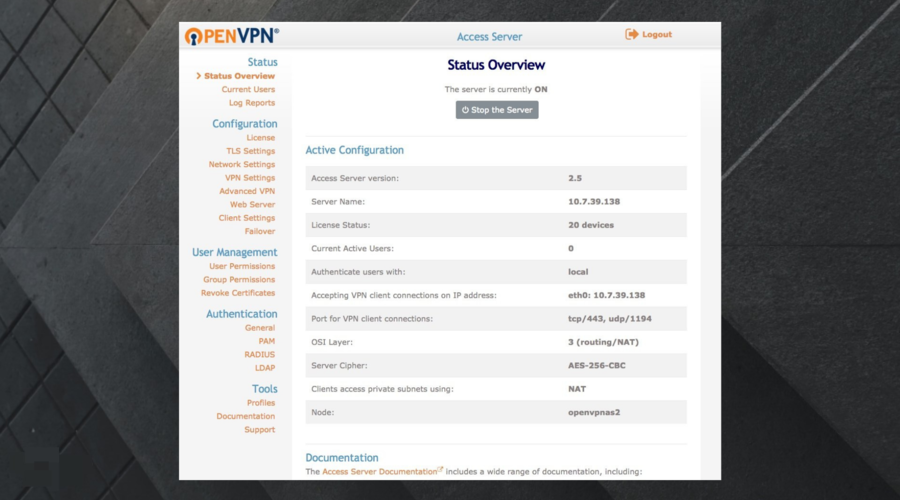 It's impossible to talk about corporate VPN solutions without mentioning OpenVPN Access Server, the best free alternative to the Cisco VPN client on Windows 10.
You can set up remote access VPN mode by installing this tool on the company's network.
Next, you should have to share the VPN connection details with your employees, which must use the OpenVPN Connect client.
Furthermore, it's possible to install the VPN server in the cloud if you wish to extend your data center.
The big difference from the competitor solution is that the Access Server plans are focused on the number of simultaneous VPN connections, not on the number of CPU cores or the bandwidth of the server.
Here are some of its best features:
Choose a familiar distribution
Supports multiple connection profiles
Ready-to-launch instances for AWS, Azure, Google Cloud, Digital Ocean, and Oracle
Commercial plans for a minimum of 10 users (up to 1,000)
Set up two connections for free
Here are other business VPN solutions you can try:
ibVPN for Business – also a good choice for small businesses with up to 25 simultaneous VPN connections.
ScribeForce – manage your teams with one single panel with static IPs and centralized billing.
Are there any good free Cisco VPN alternatives?
For those of you who are curious about the efficiency of a free Cisco VPN alternative, well, let's say it doesn't surprise us.
Even if no-cost virtual private networks offer most of the same security and privacy features as premium providers, you have to keep in mind that they will limit your bandwidth, speed, and server access.
It is always recommended to choose a reliable option, that has much more than the basic characteristics. In this manner, you'll be able to always protect your privacy.
In conclusion, if you're looking for the best alternatives to the Cisco VPN client on Windows 10, use one of the solutions we provided above. And, if you can't make up your mind, we suggest opting for Perimeter 81.
Which one is your final pick? Don't hesitate to let us know in the comments area below.