If you see that Crackle is not working in Australia, you are at the right place for the solution. This article will tell you the methods to fix this problem along with some key information.
Is Crackle still available in Australia? Crackle is a video streaming platform available in the USA only. Chicken Soup for Soul Entertainment bought its share from Sony Entertainment in 2019. The specialty of Crackle TV is it is a totally free streaming service.
For being free, it has enormous popularity in the USA and other parts of the world. Despite being restricted to the USA only, people still can watch it from countries like Australia.
However, typically, you may find that Crackle is not working in Australia. In this case, you may see the following message.
THANKS FOR VISITING

UNFORTUNATELY WE'RE NOT CURRENTLY AVAILABLE IN THIS REGION.
But, by following some effective steps, you can bypass any geo-restriction and start watching it.
Why does Crackle not work in Australia?
The Crackle, previously known as Sony Crackle, is a region-locked streaming service only available in the USA. So, When you try to access it from Australia. It will not work.
Crackle follows the rules and regulations according to its contract with the government and the copyright owners. As there are strict laws, it is not available in Australia and many other countries.
However, this geo-restriction doesn't prevent it from being a popular streaming service worldwide because people can bypass the restrictions if they follow a trick.
How can I resolve the problem: Crackle not working in Australia
1. Choose a Crackle-compatible VPN
At first, you need a VPN that is fully compatible with Crackle. Not all VPNs work well with this streaming platform. So, even if you use one, you may find Crackle not working in Australia issue persists.
For Crackle, we recommend ExpressVPN as the best VPN based on our own research. There are multiple essential factors we have found about this VPN that have made it 100% recommended and compatible with Crackle and other popular platforms like Netflix, Hulu, Disney+, Amazon Prime, etc.
The service's flexibility is what places ExpressVPN first when it comes to streaming Crackle. It is available to unblock geo-restricted Crackle content in the United States and anywhere else. It is available to connect on 5 devices simultaneously.
Furthermore, there are over 3000 servers in nearly 94 countries worldwide, with hundreds of different options in the United States alone. It also includes the MediaStreamer for devices that aren't VPN-compatible.
Many devices, such as the Xbox, Apple TV, non-Android Smart TVs, and Playstations, do not support VPNs. You could connect these devices to a VPN router or change the DNS settings on the device to a Smart DNS service, which will allow you to change the region of your Netflix app on that device. Basically, the MediaStreamer of ExpressVPN can be your proxy to stream anywhere and anytime.
As Crackle is only available in the USA and its territories, ExpressVPN is a perfect choice for it. Else, Private Internet Access, NordVPN, Surfshark, and CyberGhost VPN, are also compatible with this video streaming platform. You can choose ExpressVPN or any of them, considering your needs.
2. Connect to the USA server
Visit the VPN provider's official website. (We tested ExpressVPN)
Download the app for your designated device.
Install the VPN on your device.
Login with VPN credentials.
Connect to a USA server.
When you connect to a USA server, you should choose the one that is tagged as streaming optimized. If you don't see one, you can connect any random USA server with the lowest ping.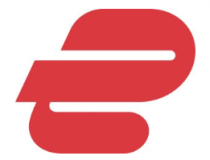 ExpressVPN
Use ExpressVPN to access Crackle from anywhere in the world, thanks to its fast and untraceable servers!
3. Start watching Crackle
After connecting to the correct USA server, you can visit: crackle.com or use its app to start streaming the video content.
Crackle app is available for Amazon Fire TV, Android Phone and Tablets, Android TV, Apple TV, iPhone and iPad, Chromecast, some smart TVs, Xbox and PlayStation, Roku, etc. You also can access it from any modern Desktop browser.
So, To watch Crackle in Australia, after connecting to a VPN, you won't have to worry much.
Can Crackle block VPNs?
Yes. Crackle can block VPNs. Sometimes, even if you use a VPN, it may say Crackle is not available in your region.
Crackle is only allowed to broadcast the contents in the USA only. They have this agreement with copyright owners and also with the higher authority. It doesn't matter whether a user is using VPN or not; they may face problems if contents are available outside of the USA.
So, Crackle uses VPN blocking technologies that can detect VPNs and block access. However, industry-leading VPNs mentioned in step 1 can easily bypass this VPN blocking technology.
What to do if Crackle is not working with VPN?
Your IP address alerts on your true geographic location as soon as you visit the website crackle.com. This is the point at which the game changes. However, there is another way to get around this issue and gain access to any region you desire. The procedure is simple and involves changing your IP address with the use of a different server inside the VPN.
As previously stated, some devices do not natively support VPNs; thus, we mentioned the MediaStreamer from ExpressVPN, which allows you to connect to Crackle. Many smart TVs and similar devices will not connect via VPN, so you must configure them to access content via the MediaStreamer DNS addresses.
It can assist you in using MediaStreamer DNS for those types of devices, but it is not intended for general use. Those devices would use MediaStreamer rather than VPN, not both at the same time.
As a result, users outside the USA, such as Australia, can still stream Crackle using a top-class VPN.
If you see that Crackle is not working in Australia, the above steps are enough to solve the situation. However, you may know about other methods that can unlock Crackle. In that case, let us know in the comment box.