ESPN Plus is one of the most sought-after sports channels, especially for MMA and boxing fans.
It gives you access to dozens of exclusive NHL games, out-of-market MLS and MLB games, PGA Tour Live and Championship, and many more.
However, you might get the ESPN Plus not available in your country error message because of the platform's region locks.
So, what can you do about it?
Today, we'll talk about the ultimate cheat code to get around geo-restrictions and enjoy world-class sports programming anywhere you are.
Where is ESPN Plus not available?
Unfortunately, the sports channel is only available in the United States.
So if you live outside this jurisdiction, you'll get the following error message.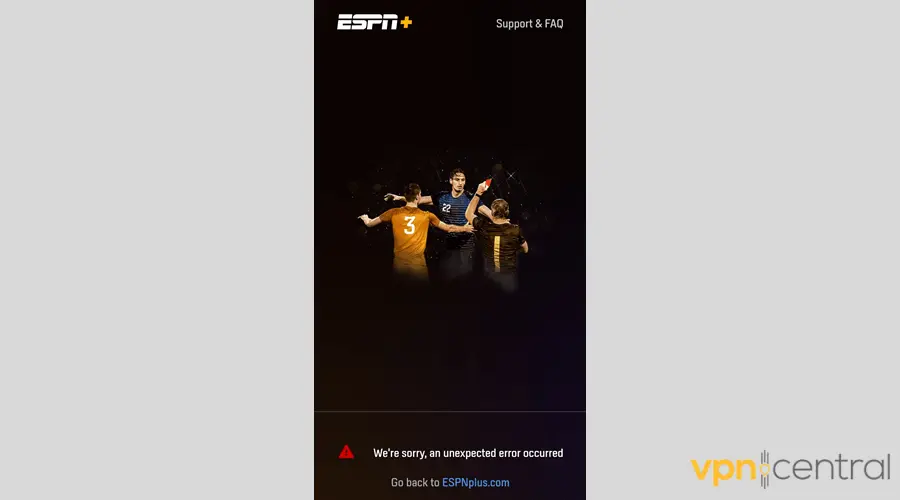 The platform can detect your device's location based on the IP address your ISP assigned you.
Furthermore, it has to be selective about who can access its content because of its licensing agreements. Namely, ESPN Plus is contractually obligated to shut the door to unauthorized viewers.
Another reason is that its infrastructure is not adapted to handle traffic from all over the world and can crash if that happens.
How to unblock ESPN Plus from anywhere?
If you're already an ESPN+ subscriber, you may be able to circumvent the platform's region lock using its offline viewing mode when you travel abroad.
However, this feature is not without limitations — you can only download certain titles for a limited time on a mobile device.
Therefore, the offline viewing mode is not a viable long-term solution. Plus, it requires a paid subscription, which is another obstacle to sports fans outside the US.
So here is the best course of action!
Use a streaming VPN
Purchasing a VPN to mask your IP is your best bet to watch ESPN Plus anywhere you are. It'll send your device's traffic to a server in the US, allowing it to access the blocked content.
Then again, not every VPN is cut out for the job. That's why we recommend trying out CyberGhost.
Follow these steps to get started on a mobile device, but the process is similar for a desktop.
Go to CyberGhost's site to buy a subscription and create an account.

Install the app for your system.

Launch CyberGhost and tap on Best Location.

Go to the Streaming tab to open the selection of streaming-optimized servers.

Type ESPN in the search bar.

Connect to the server optimized for ESPN+ and enjoy all the channel has to offer.
What sets this VPN apart is its ESPN Plus-optimized server, which can bypass the streaming platform's IP blockers better than regular VPN hardware. That's why it can unblock the platform's US programming in other countries like Mexico.
CyberGhost has 1,356 servers scattered across 11 US cities. Furthermore, it supports Windows, macOS, Linux, iOS, Android, and routers and has Firefox and Chrome browser extensions.
It also has a SmartDNS service, which is handy for watching ESPN Plus on smart TVs that don't natively support CyberGhost.
In terms of tunneling protocols, CyberGhost supports WireGuard, OpenVPN, and IKEv2.
Finally, it has a strict no-logs policy and runs its servers only on RAM. Its headquarters is in Romania, away from the influence of intelligence-sharing alliances.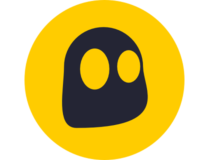 CyberGhost
This VPN service will ensure you don't miss any sporting events on ESPN Plus because of geo-restrictions.
Wrap up
Unfortunately, ESPS Plus is not particularly accessible if you're not in the US.
So if you come across the ESPN Plus not available in your country error screen, get a CyberGhost subscription to access the hottest sports content out there.
Let us know how things worked out for you in the comments!