Many VPN experts deem ExpressVPN as one of the best services on the market. Google One's VPN on the other hand is not as popular and is a relative newcomer on the market.
However, if you already have a Google One account, you may wonder whether you still need to use another VPN or not.
Well, that depends on your specific needs and requirements. We'll explore everything you need to know about both of these VPNs so you can see which best fits your needs.
Below is a quick overview of the key differences between ExpressVPN vs Google One VPN:
| | | |
| --- | --- | --- |
| | ExpressVPN | Google One VPN |
| VPN Protocols | Lightway, OpenVPN, L2TP, and IKEv2 | IKEv2/IPSec |
| Compatibility | Android, iOS, Mac, Windows, Linux | Android, iOS, Windows, and Mac devices |
| Annual Cost | $99.95 | $99.99 |
| Encryption | AES with 256-bit keys | AES 256-bit |
| Maximum No. of Devices | 5 | 6 |
Now, let's take a closer look at both.
ExpressVPN vs Google One VPN – Features
When it comes to choosing between ExpressVPN vs Google VPN, you should take a look at each of their features. We took one at a time and here's what we got:
1. Killswitch
The killswitch prevents you from accidentally exposing your data if the VPN is disconnected. All traffic is stopped until you reconnect.
ExpressVPN's killswitch is called Network Lock, and you can easily enable/disable it by accessing the Options menu.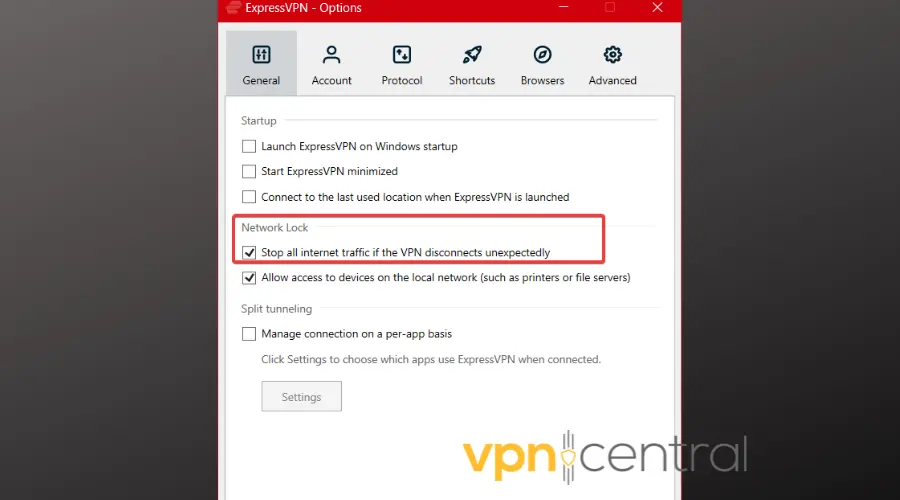 Google VPN, on the other hand, does not have a killswitch feature.
It means that in the event of a VPN connection failure, the user's internet connection will continue as usual, exposing their actual IP address.
2. Split tunneling
The split tunneling feature helps users selectively route specific internet traffic through the VPN connection and keep other traffic directly connected to the internet.
With ExpressVPN's split tunneling feature, you can choose specific apps or websites to route through the VPN while keeping the rest of the traffic directly connected to the internet.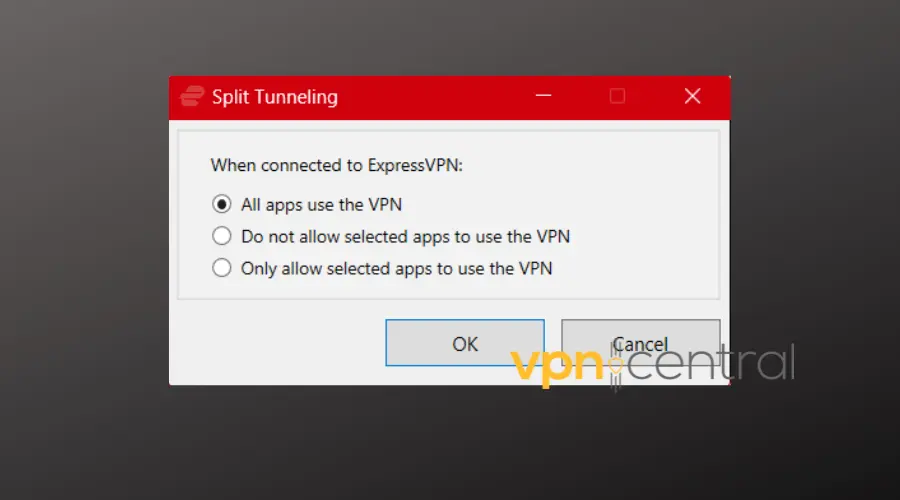 This allows you to improve your internet speed while still maintaining the security and privacy of your VPN connection.
On the other hand, Google VPN does not have a split tunneling feature.
Google VPN limits users to two options for routing traffic – either through the VPN or not at all. This means users cannot pick and choose specific apps or websites to route through the VPN.
3. Adblock
Neither ExpressVPN nor Google One VPN comes with built-in ad blockers.
ExpressVPN does however have a Threat Manager tool that blocks trackers and dangerous websites. The Google One VPN on the other hand does not have such features.
4. Device connections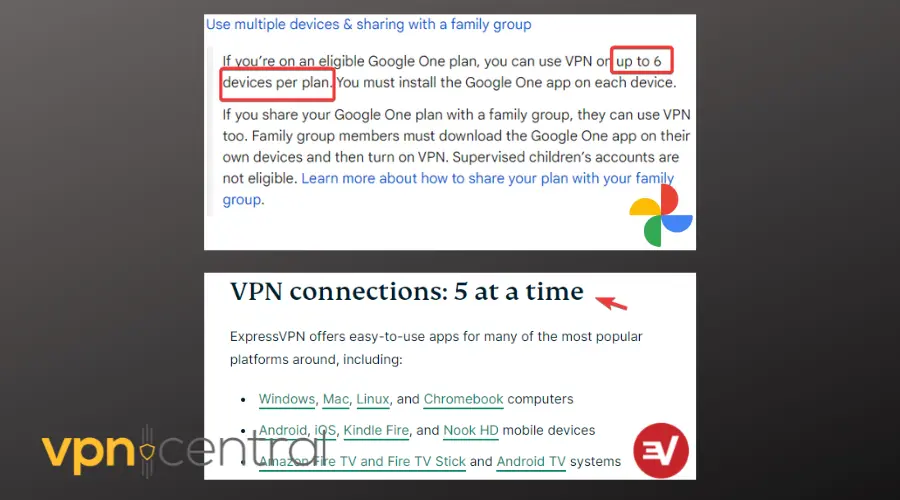 ExpressVPN allows for 5 simultaneous device connections on a single account, making it an excellent option if you have multiple devices that need data protection.
At the same time, if you subscribe to an eligible Google One plan, Google VPN allows up to 6 devices per plan.
5. Server network
Currently, ExpressVPN operates over 3,000 VPN servers in 160 locations in 94 countries.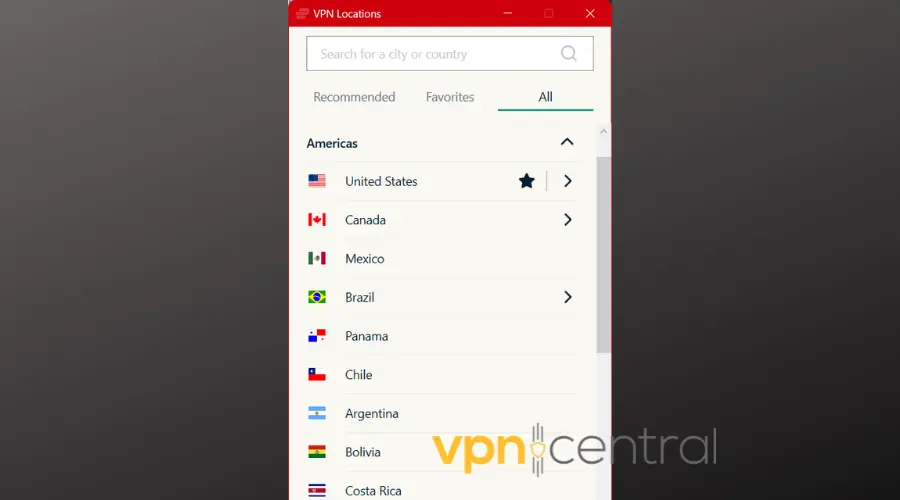 This extensive network of servers allows ExpressVPN to offer fast and secure connections to users worldwide.
Google One VPN is a relatively new VPN service offered by Google, and its server network is not as extensive.
The Google One VPN team does not provide information on the exact number of its servers. However, they state they have coverage in all 22 countries where Google One is supported.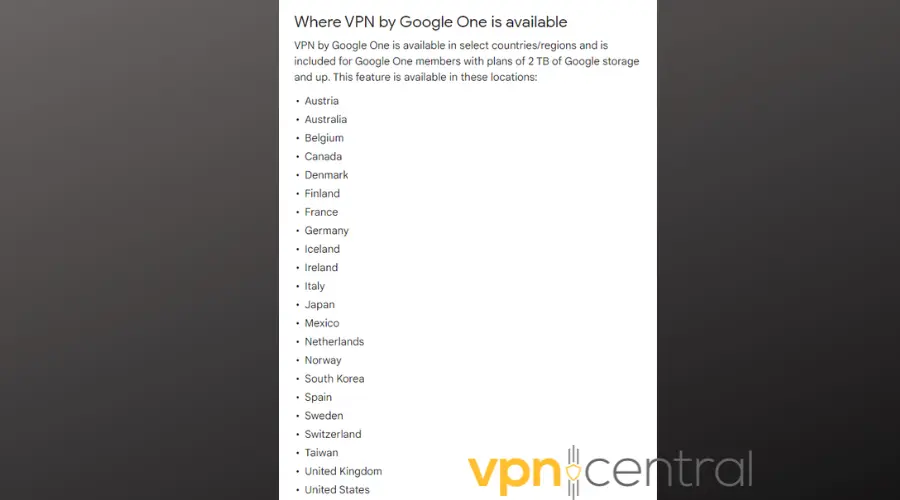 Another important difference between the two VPNs is that ExpressVPN lets you manually select a server location. Google One automatically assigns you one and doesn't give you any option for changing it.
6. Speed
ExpressVPN has consistently demonstrated fast speeds, making it an ideal choice for users who need a VPN for browsing, streaming, or gaming.
⚡ It offers average speeds of over 250 Mbps download speed on servers in countries with fast internet and VPN speeds.
So, users can expect fast and stable connections when using ExpressVPN.
When we used the America server to measure ExpressVPN's speeds, we observed a minimal decrease of only 0.66% in download speeds (compared to the speed we had without VPN).
⚡ Based on user reports and reviews, Google One may actually get good speeds as well, as it can reach over 200 Mbps download speed, and decrease network speed rates by less than other VPNs.
Keep in mind that VPN speeds vary. It's very much dependent on how fast your internet is, to begin with. The distance between the VPN server and your actual location matters a lot as well.
7. Protocols
VPNs use various protocols to secure and encrypt internet traffic between a device and a VPN server.
The most commonly used VPN tunneling protocols include PPTP, L2TP/IPSec, OpenVPN, IKEv2, and SSTP, each with its security features and trade-offs.
Here's what ExpressVPN vs Google VPN offer in terms of protocols:
| | | |
| --- | --- | --- |
| VPN | Protocols | Configuration |
| ExpressVPN | Lightway, OpenVPN, IKEv2 | Automatic and Manual |
| Google One VPN | IKEv2/IPsec | Automatic |
Using these tunneling protocols, ExpressVPN offers AES-256-bit encryption which is considered to be one of the safest algorithms to date.
Google VPN, on the other hand, only uses the IKEv2/IPsec, and the key size used for AES encryption can be either 128-bit or 256-bit.
IKEv2/IPsec is generally secure but might be easily blocked or restricted by some firewalls.
ExpressVPN's versatility makes it a better option because protocol configuration is very important for performance and each user has their own specific needs.
8. Logs and privacy policies
ExpressVPN is located in the British Virgin Islands, which is not part of the 14 Eyes Alliance and has no mandatory data retention laws.
Additionally, the ExpressVPN team claims that there had not been an activity or connection logs of its users' activities:
ExpressVPN does not see, record, or store which websites you visit. We never log the destination or contents of your traffic, and we run our private, encrypted DNS on every VPN server for added privacy and anonymity.
The headquarters for Google VPN is located in the United States, which is a member of the 14 Eyes alliance. This means that they can be forced by the law to log in and share user information.
However, they do not log user data by default and your data is generally safe:
With VPN by Google One, users' network traffic is not identifiable to the VPN and is never logged by VPN. We will never use the VPN connection to track, log, or sell your online activity.
9. Data leaks
We've tested ExpressVPN multiple times using tools such as ipleak.net and we never had an issue with it revealing our actual IP address or browsing location.
The team behind the Google One VPN is claiming the VPN is leak-free, but people are skeptical.
Although they have zero logs, the VPN has fewer servers so the chances of overload and disconnects are higher.
On top of that, as mentioned, it doesn't have a killswitch feature to make sure you don't send unsecured requests when the VPN is down.
That being said, there haven't been any Google VPN data leaks reported up until this point.
10. Streaming and torrenting
Choosing the right VPN service can significantly affect speed, security, and privacy. Let's compare the streaming and torrenting capabilities of ExpressVPN vs Google VPN:
Streaming
Google One VPN is not recommended for streaming. While it may unlock certain apps, it doesn't allow users to manually change servers.
Selecting the location where your streaming service of choice is available is practically vital if geo-unlocking is your goal.
ExpressVPN, on the other hand, lets you pick any location you want and allows you to switch between them as much as you want.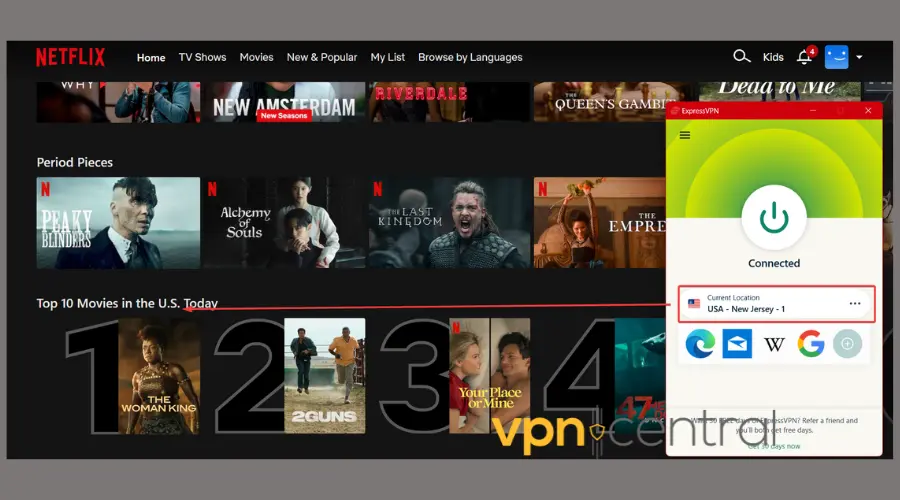 Moreover, it's streaming optimized, being able to bypass blocks on platforms that attempt to block VPNs and proxies, including Netflix, Hulu, and Hbomax.
Torrenting
None of these 2 VPNs support P2P file sharing or have dedicated torrenting features.
However, because ExpressVPN seems to be overall faster and has better security, it would be a better option for downloading large amounts of data without being tracked.
11. Device compatibility
ExpressVPN is compatible with all major operating systems, including Windows, Linux, Mac, Android, iOS, gaming consoles, and routers.
Google VPN is currently only available on Android, iOS, Windows, and Mac devices.
The capabilities of Google One VPN are limited and only available as part of the premium Google One plans. To access these features, you must purchase a minimum of 2 terabytes (TB) of Google One cloud storage.
ExpressVPN vs Google VPN – who is the winner?
Although the choice depends on your specific needs and preferences, ExpressVPN offers more features, including much more server locations, and advanced privacy protection features.
Google VPN, on the other hand, is also known for its strong privacy policies, and fast speeds, but it's much more limited.
If your only concern is protecting your data, then Google One can be a good choice, but if you want personalized configuration options and increased internet performance, go for ExpressVPN.
To conclude, when comparing ExpressVPN vs Google VPN, we'd say that ExpressVPN is the best overall option, offering users a full feature set that covers most needs.