In times gone by, people had fewer workplace distractions apart from chatty coworkers and extended coffee breaks. With the advent of technology, however, focusing on your tasks has become a real challenge.
But beware! The constantly evolving technology has also offered employers new ways to keep track of your activity. According to recent statistics, 78% of companies monitor their employee's online activities.
The good news? We'll share tricks for covering your online activities to avoid trouble at work.
Ready? Let's go!
How to Hide Internet Activity from Your Employer
Hiding your browsing activity is the only way to prevent your employer from snooping on you. Here are the different methods to secure your privacy at work:
Use Incognito Mode
Using incognito mode isn't a comprehensive solution for maximizing your privacy. But it works effectively against employers that prefer to inspect your device manually.
It clears your browsing history when you exit a session. Additionally, it deletes cookies and any personal information you leave behind. That way, no one can tell what you did if they get hold of your computer.
However, ensure that you access appropriate content at your workplace. The last thing you want is to land in trouble for visiting websites that compromise your integrity.
Use Teamviewer
Teamviewer is software for controlling other devices remotely. You can use it to access your home computer from your workstation.
The application encrypts your connection to prevent anyone from eavesdropping on you. Still, network administrators will detect your use of a private internet connection.
As such, use this application moderately and preferably during your breaks.
Disguise Websites
If using Teamviewer is cumbersome, try disguising the sites you visit. To be specific, make the web pages look unattractive and even boring.
The browser extension Decreased Productivity does come in handy here. This app strips a website's features, reducing it to bare-bones. Everything on a page will appear in plain text with hyperlinks for navigation.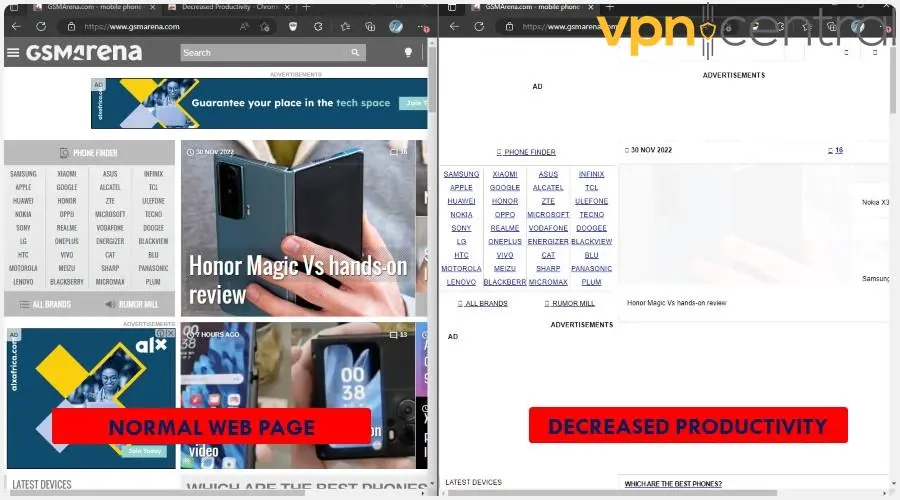 Administrators will still be able to track your activity, but your visited sites won't draw their attention that much.
Decreased Productivity is available for Google Chrome, Microsoft Edge, Opera, and Firefox. If you prefer an alternative, though, here are a few options: 
MSOutlookKit – This web app reskins Reddit to resemble Microsoft Outlook. While it looks clunky, it misleads everyone into thinking you're checking work emails.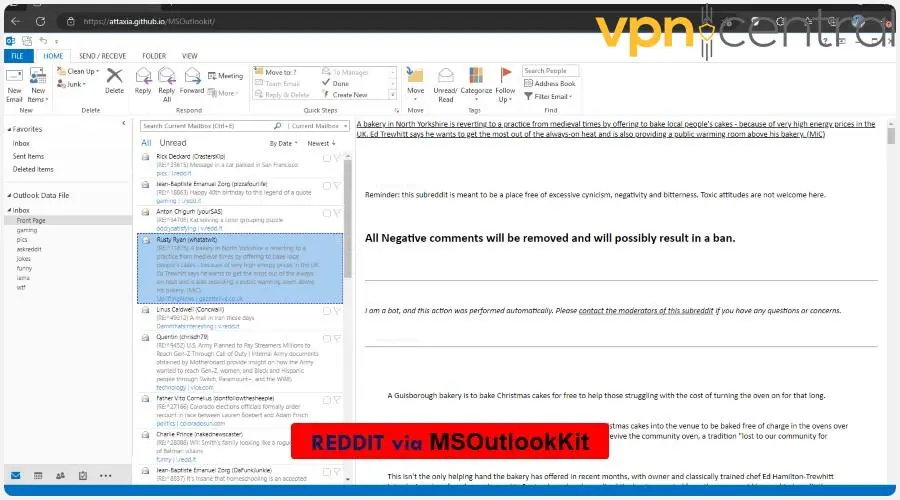 Dark Mode – As the name suggests, this tool applies a dark theme to every website you visit, drawing attention away from your device.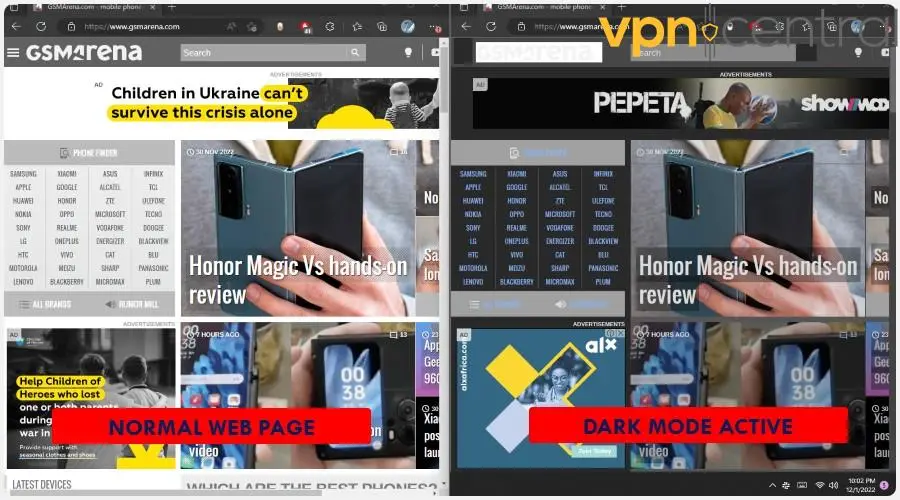 Some workplaces require the administrator's permission to add an app. Worry not! The following solution works just as well but doesn't involve any installations.
Disable Browser Images
Disabling your browser images functions the same way as the Decreased Productivity extension. It deletes visual elements of a website to only display text.
As mentioned earlier, text-only web pages are less attractive. They also use less bandwidth, which is unlikely to raise the eyebrows of anyone monitoring your traffic.
However, this method doesn't disable other website features like theme colors, buttons, and videos. So you may want to stick to visiting sites with fewer visual elements.
Use Keyboard Shortcuts
Keyboard shortcuts let you quickly switch between apps and tabs. Thus, mastering different combinations can help you outsmart spooky supervisors. So here are the most useful ones for navigating between work activities and personal tasks:
| | | |
| --- | --- | --- |
| Shortcut action | Windows | Mac |
| Switch tabs | CTRL + Tab | Control + Tab |
| Minimize windows | Windows + D | CMD + F3 |
| Switch apps | ALT + Tab | CMD + Tab |
| Lock screen | Windows + L | Control + Command + Q |
Add to Bookmarks Bar
Keyboard shortcuts are more effective when you add frequently accessed web pages to your bookmarks bar. This is the section below your browser's address field.
Bookmarks also enable you to switch tabs faster when using keyboard shortcuts. But admins can still see the tasks you're doing on your workstation.
Use Your Mobile Phone
Let's face it, mobile phones form a critical part of our lifestyle. We make calls, send messages, shop online, and consume media content using this pocket-friendly device.
And you know what else? You can use it at work to browse the internet. Needless to say, ensure it's occasional to avoid losing track of your work.
Another thing you should do is use your mobile phone's data. Or else, the network admin may track your traffic when connected to the office Wi-Fi.
Use a VPN
A virtual private network (VPN) uses sophisticated technologies to hide internet activity from your employer. It encrypts and routes your traffic through secure web servers.
The IT team at your workplace will notice you're accessing the internet. But you'll leave them guessing what you're doing.
As a general rule, limit yourself to visiting websites that moderately consume bandwidth. That means no streaming, torrenting, and cloud backups.
On the downside, some companies restrict employees from installing a VPN. In this case, you can try with a VPN browser extension.
PIA offers fast browsing speeds and support for up to ten simultaneous connections. The service encrypts your internet using the 256-bit military-grade standard. Moreover, the company upholds a strict zero-log policy to maximize your privacy.
Now to the elephant in the room…
Why Does Your Employer Track Your Internet Activity?
Your employer can monitor your internet activities due to several reasons:
Security Risks
Over 80% of businesses worldwide have fallen victim to cyberattacks. With a global average cost of $4.34 million for a single breach, it isn't worth the risk.
Employers install security systems to track and secure company infrastructure against hackers. They use firewalls that scan traffic for malware, viruses, spam websites, etc.
As such, all your activity using the company's computer is subject to monitoring. The case is equally the same when you connect to the office Wi-Fi.
This may feel like a breach of your privacy. But it's a necessary undertaking by your employer to protect the business's interests.
Trust Issues
A lot goes into developing products, establishing supply chains, and finding markets. Accordingly, it's normal for your employer to fear losing trade secrets.
Companies go to any length to prevent that from happening. Standard practices include installing CCTVs, employee monitoring software, and using supervisors.
But wait, there's more.
Some work environments need employee tracking to prevent fraud. For example, banks and other financial institutions monitor workers to minimize theft cases.
There's nothing to worry about if you're not engaging in malicious activities. But try to spend less time on the internet to avoid sparking interest from your boss.
Productivity
Companies require you to work an average of eight hours a day. Of course, this excludes official breaks and weekends.
That's why employers dislike seeing their staff engage in time banditry. True to that, employees waste an average of 2.09 hours in an 8-hour workday.
Shocking, huh?
In fact, companies depend on key performance indicators (KPIs) to identify idlers. You're definitely going to end up in trouble for slacking at work.
Laws and Regulations
Most countries have laws that require institutions to monitor workers depending on the industry. Some examples include telecommunications, banks, airlines, energy, and the military.
The critical monitoring of such sectors helps to prevent incidents that threaten a nation's security. Furthermore, active employee surveillance can uphold a country's well-being.
You may have forgotten about the 2008 global economic downturn. To refresh your memory, its root cause was irresponsible trading by mortgage institutions in the US.
An inquest into the issue determined that employees went against regulations in decision-making. Eventually, the bubble burst, sending the world into financial turmoil.
There are many such examples. But now you have an idea why employee monitoring in some industries is highly critical.
Internet Costs
There's a wrong perception about the workplace internet being absolutely unlimited. Internet service providers (ISPs) enforce limits on clients that use the most bandwidth. Penalties like throttling of speeds and overage charges may apply.
Thus, monitoring employees' internet usage enables businesses to avoid unnecessary costs.
How Do Employers Monitor Your Online Activities?
Companies usually depend on multiple tools to track the internet usage of employees. The breakdown is as follows:
Computer Monitoring Software
Employers install monitoring apps on workstations to track employee activities. The tools can record activities such as:
Screenshots of what you're doing
Keyboard activity for everything you type
Websites that you visit
Productivity levels
Clock-in and clock-out times
Most companies inform staff about the presence of monitoring tools. But some don't say a word about it, which breaches privacy.
Network Monitoring
Companies often have systems in place to track internet usage, as mentioned earlier. These check for bandwidth consumption, websites visited, file downloads, etc.
Such installations have a team of IT experts working behind the scenes. They audit the network traffic and stop anything suspicious.
The personnel also report employees with suspicious internet usage patterns. Alternatively, they can throttle your connection to serve as a warning.
Hardware Auditing
Some employers require the IT team to audit employee hardware. The exercise normally takes place after workers leave for home.
They check your browsing history, file downloads, and app installations. There's another option of taking your computer's image for later analysis.
Frequent audits may look invasive and a breach of privacy. However, it enables a company to identify devices compromised by hackers early.
If that's the case, the company will clean up your computer before giving it back. Or else, replacing the entire workstation may be vital to protect other company systems.
Wi-Fi Monitoring
You may think you're clever by using office Wi-Fi with your phone. But your employer will still be able to track your internet activity.
Even the most basic home routers have a feature to track bandwidth consumption. Any prolonged traffic spike from a device is a pointer for suspicious usage.
The duration you're connected to a Wi-Fi network can also sell you out. Your employer will likely question the time spent on the office internet.
Installation of CCTV
CCTVs can't track your internet usage per se. However, employers can use them to see what you're doing on the computer.
What they see depends on the positioning of the cameras. The closer they are, the more details they capture.
But, CCTVs lack the clarity of ordinary cameras. Focusing on displays with high refresh rates is a problem, as well.
Moreover, spoofing them using the recommended browser extensions above is easy. Still, never spend much time on a website in case your employer walks in on you.
Wrap Up
Constant interruptions can be a productivity buzzkill. Naturally, companies want to monitor employees' activities and reduce idle time. Additionally, there are security risks involved.
But short breaks can renew your energy and improve your overall work performance. Can you justify that to your boss, though? If not, it's best to hide internet activity from your employer and avoid trouble. The good thing is you now know multiple ways to stay undercover.