To watch Golf Channel in Canada, you can do some tricks to bypass the geo block. This article will explain how to do it and also provide you with some other information.
Golf Channel is available in the USA only. As it exclusively broadcasts Golf sport-related content, particularly live events, it got huge popularity with Golf fans.
Unfortunately, many people cannot watch this channel outside of the USA, particularly in Canada, due to the geo-restriction. But there's a way around it and we'll show all you have to do.
Why is the Golf Channel live not available online in Canada?
Due to broadcasting regulations, the Golf Channel doesn't have permission to show most of its content, especially live events outside of the USA on the internet.
As a result, it is not available online in Canada. However, The restriction applies to only live events. Most pre-recorded contents are available on its website. But, Live videos are what people prefer.
However, some cable and satellite providers offer Golf Channel live. But, To stream online, you must use some techniques.
How to watch golf without cable in Canada?
Any resident in Canada or other regions doesn't have access to Golf Channel, so using the streaming service is the answer. Along with this, you need a reliable VPN connection.
You don't have to live in the US for this because you can watch it on streaming services like Hulu with the help of premium VPN software that comes with fast servers in the US and other countries.
Moreover, you will be able to watch and stream pretty much any major golf event, such as British Open, PGA tour, European tour from Canada, or other locations.
How can I watch the Golf Channel in Canada?
1. Subscribe to a VPN service
As the first step, you will need to subscribe to a quality VPN service that can unlock Golf Channel in Canada. Without VPN, it is not possible to get access to its contents.
For this, you can choose any of the industry-leading VPNs. However, Private Internet Access (PIA) is the most recommended one because it has the best class of servers in the USA.
Plus, the professional VPN comes with advanced protocols like WireGuard, split tunneling technology, and no restrictions for geo-blocked content from other locations.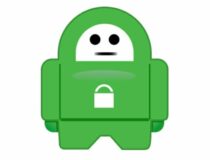 Private Internet Access
Easily access the Golf Channel in Canada by using this powerful VPN software with practical tools!
2. Connect to a correct USA server
Download the VPN application from its official website for your device.
Install the VPN app.
Open it and login with the correct credentials.
Choose a USA server and connect.
You may see a streaming tag next to some USA servers. If possible, connect to one of them for the best experience.
3. Subscribe to a streaming service
You must have a subscription to any online TV streaming service to watch Golf Channel online in Canada. If you already have one, you can ignore this step.
If you don't have a subscription, we suggest you pick one from the following TV streaming services.
You may need to use a USA payment method or gift card to subscribe to these services.
However, the YouTube TV subscription can be purchased with your existing payment methods. But, You must use a USA address and postal code. In some cases, this trick may not work.
Hulu is a safe choice in our eyes. Because you can easily subscribe to it with a gift card, you can also get excellent TV shows and movies there as an addition.
4. Stream Golf Channel
If you complete the first three steps, you can start watching Golf Channel in Canada. For this, you can use the streaming platform which you have just subscribed.
But, If you want to watch the Golf channel directly on its official website, you must follow these steps.
Connect to a USA server using your VPN.
Visit the official Golf Channel website from a desktop browser or just use the Golf Channel's app.
Click on the live event you want to watch.
Click on the Golf Channel icon.
Pick your live TV provider.
Input your credentials or activation key.
Start streaming the Golf Channel live.
What type of VPN is ideal for streaming Golf Channel?
Golf Channel is based in the USA and is restricted within that territory. It also uses VPN detector technology. As a result, not all VPNs are ideal for streaming this TV channel online.
But, any premium VPN with a decent number of high-speed USA servers and also obfuscation features can unlock this TV channel online from anywhere.
To watch the Golf channel in Canada, we have not found any better alternative than Private Internet Access.
It has a total of 32000+ servers around the world; a large number of servers are located in the USA. All of these servers have high-quality security and privacy features.
For streaming, PIA works great. In our test, it performed exceptionally well when we tried to watch the Golf Channel.
Else, ExpressVPN, NordVPN, Surfshark VPN can also work with this online TV as well to bypass restrictions.
PIA and these VPNs can unlock Golf Channel's geo-restricted parts on the official website, app, and third-party streaming platforms like Hulu, YouTube TV, etc.
These are the steps you can follow to watch Golf Channel in Canada easily. However, If you know of any other working methods or better steps, feel free to let us know in the comment box.