Microsoft has added an abundance of new features to its Edge browser to improve user browsing experience. One of the novelties that many users will enjoy is 5GB of free built-in VPN per month.
Previously, Edge VPN offered only 1GB of free data, which isn't enough for most users today. Now, Microsoft has increased the quota to a more substantial level.
The evolution of Edge VPN
The tech giant has recently teamed up with Cloudflare to bring more protection to its users and their sensitive data. The new VPN feature was in development for nearly a year, and it finally rolled out to users earlier this year.
Edge VPN is not your typical virtual private network. It relies on Cloudflare to encrypt your internet connection and keep your information safe from cybercriminals. However, it still provides a lot of help to everyday users.
Also, unlike most VPNs, Edge doesn't let you choose the location you want to browse from.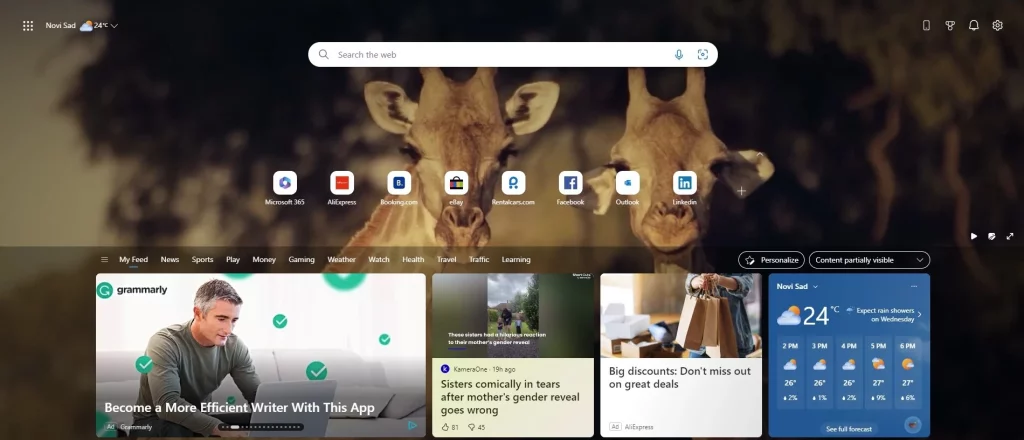 The increase of free data from 1GB to 5GB takes the user experience to a new level.
The amount of data allowance was as high as 15GB for a time. Now, Microsoft has settled for somewhere in the middle. This allows it to continue to deliver reliable and secure service and ensure its sustainability.
By adding new features and improving Edge VPN, the company wants to empower users to take control of their browsing experience and feel safer online.
Still, a dedicated VPN with no traffic limit is a better option for users who want to stream video content or choose a specific location.
Microsoft account data sync
To use Edge VPN, you have to sign in with your Microsoft account, which automatically enables sync. This is necessary to provide your 5GB of free data and track whether you've reached the limit.
However, Microsoft has said that this doesn't share your account identity with Cloudflare.
With the sync feature on, all your browsing data will be available on all devices you use Edge from.