MultiVersus is a free-to-play crossover fighting game in the mold of Super Smash Bros. It features various characters from the Warner Bros. Discovery catalog.
Some players get an Item currently unavailable in your region error message when downloading it. That's because the title is only available in some parts of the world.
If you're looking for a way to fix this geo-fencing problem, we have a quick and easy solution.
How to unblock MultiVersus not available in your region?
If you live in one of the following areas, you can't access the game by default, and it takes a few more steps to play it.
Even if you already have the game installed on your device and you're in one of these regions, you'll still receive a Connection lost error when you try to get past the loading screen.
The good news is that bypassing all these restrictions isn't difficult, and you can do it in a few simple steps.
Let's look at the most straightforward and effective solution!
Use a VPN
If you're dealing with the MultiVersus not available in your region issue, the best way to resolve it is to change your virtual address to a location where the game works.
We used ExpressVPN, one of the fastest and most stable services on the market, to access the game from various places and made sure it fixes the problem you have.
Here's how to do it:
Purchase an ExpressVPN subscription from the provider's website.
Download the software and install it on your device.
Log in using your credentials.
Connect to a server in a country that supports the game.
Download the game from the browser version of Steam and install it. Confirm that you already have Steam installed and sign into your account.
Run the game. You'll be able to enjoy the gameplay without any problems,
Note: Test accessing the game from a few different virtual locations to identify which works best. Choose the countries closest to you where the game is available.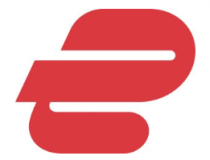 ExpressVPN
Get around any geo-restriction with this premium VPN provider.
Wrap up
If you get the MultiVersus not available in your region error, you can easily rectify that with a VPN.
Switching your IP address to a supported location will grant you access to this exciting and fun title.
Don't waste any time; enjoy all the game has to offer.