If you're knee-deep in the gaming field, Path of Exile really shouldn't need an introduction. It's a great release from Grinding Gear Games (GGG) that fully and properly embraced the free-to-play model.
PoE is a hack'n'slash MMO that filled Diablo III's shoes when fans were somewhat disappointed of Blizzard's game. Long story short, you wake up on an island, find a weapon, and start slaying monsters.
Unlike Diablo, PoE doesn't let you learn skills by spawning a menu and selecting your favorite ones. No, you have to earn them by farming monsters, which drop skill gems. So you could say that PoE is also more challenging than Diablo III.
But we're not here to run a debate, although if you're not fanboying/fangirling over D3, the choice is a no-brainer. PoE is simply better. Top that with it being free to play and you've got the recipe for a successful release.
Most common reasons for encountering PoE not connecting to the patch server
➡️ File size: usually, a PoE patch file is approximately 3-4GBs in size. However, if you play PoE on Steam, things change
➡️ Faulty GPKK patching: Steam downloads the entire client along with the patch which leads to an abnormally long waiting time
However, trying to patch it through the standalone client can lead to the infamous Unable to connect to the patching server error. There's also a torrent you can retrieve, but it's the same as with Steam: it contains the whole package, client, and patch alike.
As a result of this mess, you might not be able to patch the game properly. Thus, you won't be able to play PoE until you update the game to its latest version.
How can I fix the PoE unable to connect to the patching server error?
1. Use a good VPN with a strong server base
Download Private Internet Access to your PC
Install it and sign up for an account
Launch it and log into your account
Choose a server from a different region
Run the PoE installer
Try patching the game to its latest version
Check if the problem still persists
Private Internet Access is a reliable VPN service brought to you by Kape Technologies. It can save you from quite a lot of headaches by circumventing PoE issues such as packet loss and connection errors, but it can also help you in many other ways.
For instance, it will give your privacy a much-needed boost, secure your connection, and bypass geo-restrictions with ease. Note that while it's not a guaranteed fix, it's still a wise decision to invest in a sturdy VPN.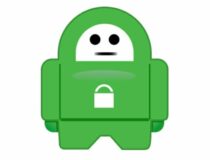 Private Internet Access
Play PoE lag-free on a secure and fast VPN server and remove concerns about DDoS attacks or ISP throttling!
2. Try patching PoE through Steam
Launch the Steam client.
Open your Library.
Scroll (if necessary) to the PoE title.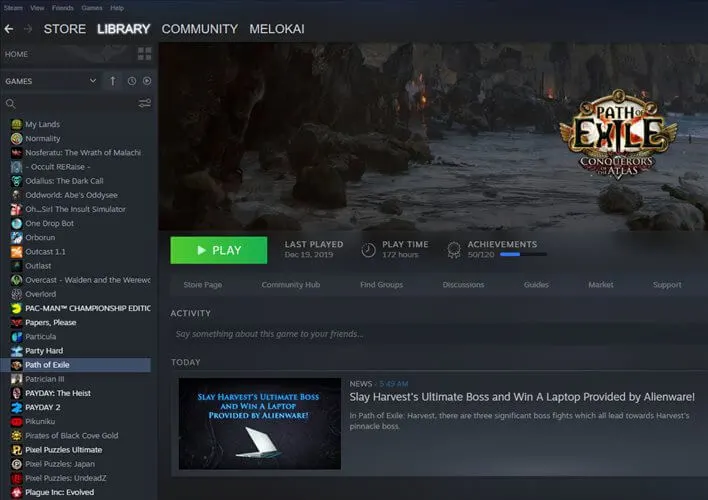 Hit the Update button.
While this might not be an ideal situation, as we've explained that Steam takes its sweet time to deliver the PoE update, it's safer and maybe a bit less infuriating than crashing mid-patch. Or worse, towards the end of the patching process.
The good part is that you don't need to supervise it. You just launch the update and go on with your business until it completes. Our advice?
⚡ Upgrade to a high-speed Internet subscription.
🔌 Use wired connections over wireless.
📥 Upgrade any outdated or faulty components on your network.
⏳ Be patient!
3. Download the torrent file
Sometimes, especially for important updates, GGG might release torrent files to help players bypass connection errors or timeouts. There's no exact location where you can find these torrent files.
However, you might want to take a look at the PoE forums and never trust any shady non-official sources. So you'll have to source your own torrent patch file for this. After you did, follow these steps:
Run the torrent file through your favorite torrent client.
Once the download completes, copy the GGPK file to your PoE install folder.
Launch the installer and wait for the update to complete.
Note that sometimes, GGG releases patches early before the update, and instructs you not to run the installer earlier than 3 hours before the update officially launches.
Ultimately you can patch PoE if you're ready to compromise
All things considered, even if you encounter various errors while patching PoE, it's not an impossible task. If you're really determined to do it, you might need to compromise speed to achieve stability.
Remember that sometimes the error can be on their end. Many users reported a PoE unexpected error in 2022, and sometimes the root cause was that the PoE servers were down or undergoing maintenance.
Playing PoE through Steam and respectively updating it might take a little longer, but at least it gets the job done.
Using a VPN also reportedly yielded great results for some users. Last, but not least, you might try patching manually, but you'll have to source the torrent file all by yourself.