TurboVPN not working on your device leaves your traffic data unprotected against trackers and cyber attackers.
A VPN service secures your connection by encrypting all your traffic data and assigning you a virtual IP address, so it will appear that you browse from a different location.
First and foremost, a good VPN service must be trustworthy and guarantee that the user's private data is not shared with third parties.
One popular VPN service is Singapore-based Turbo VPN. From various points of view, this VPN is efficient in terms of performance and usability, but despite its popularity, many users claim that sometimes, their Turbo VPN is not working.
As frustrating as it may look, the error can easily be fixed if you follow our step-by-step guide detailed below. But first, here's what you need to know about Turbo VPN.
A few words about Turbo VPN
According to Google Play, the app has more than 100M downloads. It is available for Windows, Mac, Android, or iOS, and comes with 24/7 customer support and 4 monthly paid plans.
Turbo VPN gives you access to servers across Europe, North and South America, Asia Pacific, and the Middle East and offers the following features:
🛡️ Hide your location and IP. You can access websites anonymously and enjoy your favorite content even in geo-blocked locations.
📽️ Unlimited video streaming. You can benefit from unlimited video streaming with no location restrictions.
🎮 Enhance the gaming experience. You can reduce ping time and improve lag when gaming and at the same time, bypass geo-blocking by replacing your IP address with a new one located in a different region.
📶 Secure Public Wi-Fi connection. Your public IP, search history, and internet browsing are hidden.
🔒 Data Encryption. Turbo VPN offers strong encryption and IPSec, and OpenVPN protocols.
🆘 Kill Switch Protection. Additional privacy feature that helps you detect changes in your connection status (like your public IP address) and stops Internet access when they occur.
If you are one of the unlucky users whose Turbo VPN is not working, read on so you can learn about some possible reasons behind this problem and get back to what you were doing in no time.
Why is Turbo VPN not Working
The most common reasons why the Turbo VPN app is unable to establish a VPN connection are related to your Internet configuration:
➡️ Bad Internet connection: if your network is down or fluctuating, you won't be able to withhold a secure VPN connection. We recommend contacting your ISP support team.
➡️ Suboptimal server connection: you may be connected to a VPN server that is slow or unresponsive to your configuration
➡️ Outdated/ corrupt TurboVPN app: make sure you use the newest version because it includes the newest security and performance packs
➡️ Incompatible protocols: some Internet Service Providers prohibit you from using certain protocols, try changing to a different one
How to Fix Turbo VPN Not Working Error
1. Check your Internet connection
The network shows up in your Wi-Fi menu, you entered the right password, but when you open your browser to search for your favorite content, nothing happens and the website is not loading.
If your Wi-Fi is not working, check whether your device is connected to the correct access point.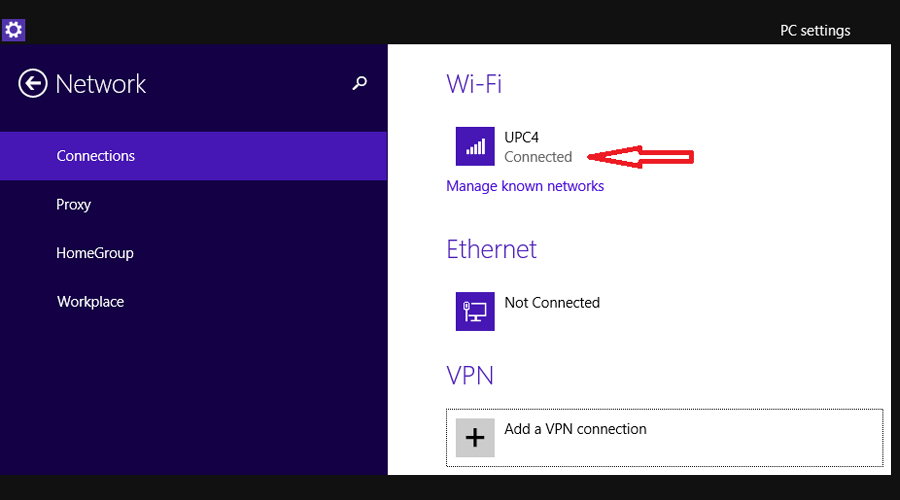 2. Check your login credentials
Even if this is such an overlooked detail, do check if the credentials provided by Turbo VPN have changed or if your password needs to be updated.
Provide the connection details for your VPN, by entering any name you like under Connection Name. This name is just used on your computer to help you identify the VPN connection.
Your VPN provider should be able to give you the details that you'll need to connect.
3. Try a different VPN server
Switching to a different server is a feature that is included in most of the VPN services available on the market.
Without this feature, the VPN would randomly assign servers to you and you wouldn't be able to choose the location that you want.
Sometimes, the one that you are trying to connect to may be down or too busy to accept new connections, so trying a different server can help you when your Turbo VPN is not working.
If the issue persists across multiple servers, it may be a sign that your configuration is not very compatible with the servers provided by Turbo VPN, in which case we recommend trying another VPN. We suggest using software with a large global coverage, like NordVPN.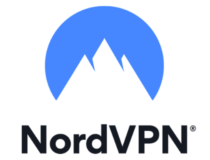 NordVPN
Secure your traffic anywhere with 5,000+ servers, a zero logs policy, AES 256-bit encryption, unlimited bandwidth, and more!
4. Restart Turbo VPN and clear your browser cache
Open Chrome on your computer.

In the right corner of the address bar, click on

More

icon.

Click on History.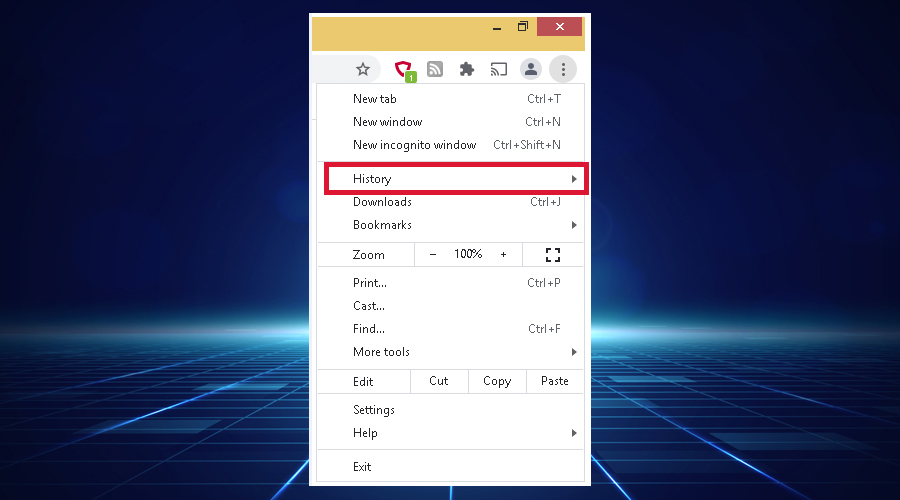 On the History page, click on the Clear browsing data option.
Select the time range. To delete the entire browsing history, select All time.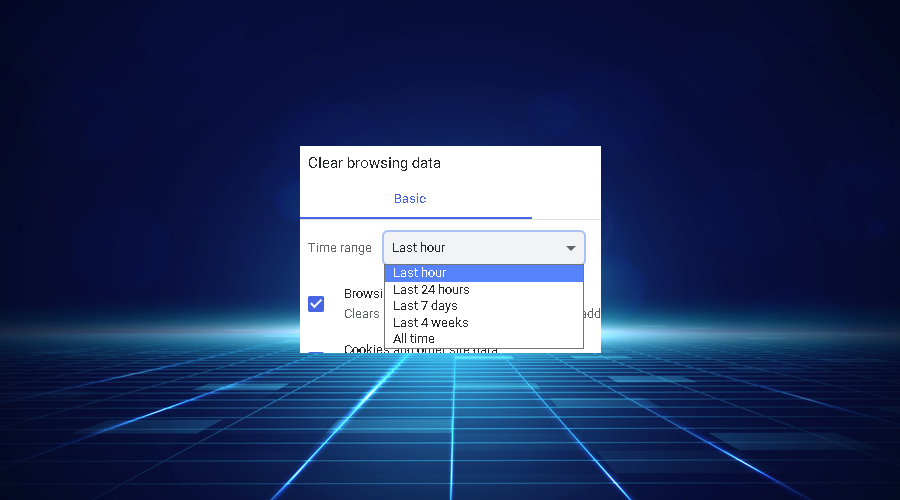 Click on the Browsing history, Cookies and other site data, and Cached images and files checkboxes.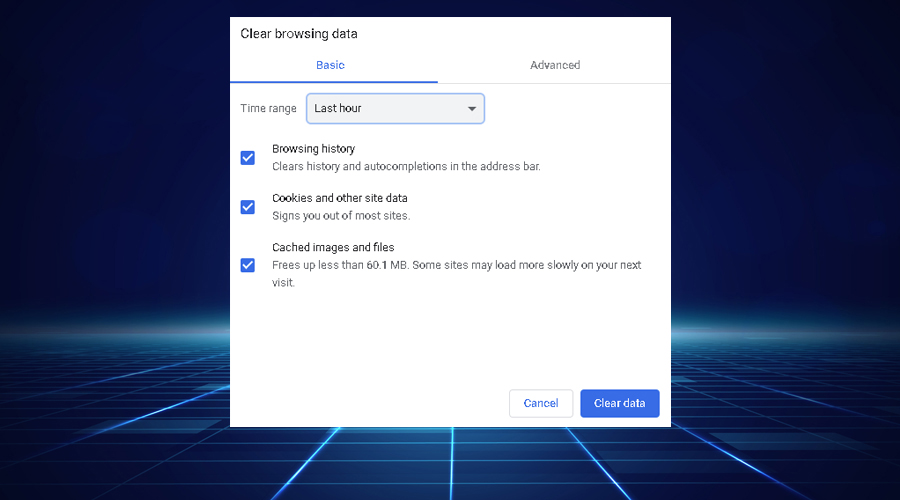 Another thing you can do when Turbo VPN is not working is to delete the browser's cache and cookies. This can be helpful if the history files are corrupted and prevent you from accessing the website.
When you open a website, your browser starts catching the source files, which include fonts, scripts, style sheets, images, or other temporary files, and as a result, your browser may not run as efficiently as it should.
For this reason and especially as a security measure, deleting your browsing history is highly indicated.
To delete your browsing history on Chrome, follow these steps:
5. Update your browser to the latest version to prevent common issues
To update Google Chrome follow these steps:
In Chrome browser, click on the More icon.

Select Help -> About Google Chrome from the drop-down list.

Google Chrome automatically checks for an update and downloads them.
6. Install the latest Turbo VPN version
By doing so, you maximize the VPN's performance and avoid bugs.
Access the official Turbo VP website and install the latest software package for the corresponding operating system of your device.
Note to first uninstall the old version of your VPN.
7. Change the VPN tunneling protocol
The VPN tunneling protocol is a set of rules for data transmission and encryption. The VPN tunneling protocol that you select has a significant impact on the quality and performance of your tunnel.
Try using different protocols: OpenVPN, L2TP/IPSec, or IKeV2/IPSec.
8. Use a different connection port
A port is like a gateway to the Internet and every device uses them so that different applications can establish connections in the same time.
If you access a website, download content, and use a printer at the same time, different ports are used. While an IP address is attached to a device, port numbers correspond to different processes and connections within that device.
Sometimes, Internet Service Providers (ISP) and networks block traffic on some ports, so you need to take a look at Turbo VPN's documentation to see if there are any recommendations for a specific port number.
9. Check your router settings
Routers provide a configuration interface (admin panel) that you can access by following the next steps:
Access Network Settings -> Wi-Fi Settings
Under Enable Wi-Fi network, enter the new Wi-Fi name and password that you want to use for your Turbo VPN -> click Save
To change the Turbo VPN router admin password, select Advanced Settings -> Router Settings in the sidebar. Enter the password and click Save
Reset your router
10. Contact Turbo VPN by emailing them
Unfortunately, their email link from the Help section was unresponsive when we created this guide, so we highly suggest you check it before installing the VPN.
Since they highlight the 24/7 support, not being able to connect to them is a major drawback of this VPN service.
How to fix Connection Timeout. Please retry error on your phone
1. Check your network connectivity
You probably use a VPN to prevent bandwidth throttling.
If your Internet Service Provider (ISP) does not invest the money in expanding or improving its services and infrastructure, it could intentionally slow down traffic during rush hour, based on your location.
However, note that your internet connection speed is not enough to connect to different servers.
You can try out some of these methods:
Reconnect to your network. Turn on and off your Wi-Fi or go all the way, by turning on and off airplane mode.
Try to go to other spots where you get better connectivity
Wait for some minutes and try to connect again when connectivity is reliable again
2. Clear Turbo VPN cache files
There might be times when stored cache files prevent you from connecting to your VPN. Here's how you can do that:
Go to your phone Settings
Search then select the Apps option
Click on Manage Apps
Scroll down until you find Turbo VPN then click on it
Select Clear data at the bottom of the screen
Choose Clear data to restart the app completely or Clear cache to only delete the cache files. We recommend that you first clear the cache files and if it does not work, select Clear all data
Click the OK button to complete the process and clear all the cache files
3. Update the Turbo VPN app
Regular updates are important to ensure that the Turbo VPN app has the latest functionality and security upgrades. If Turbo VPN is not working anymore, it's possible you need to update it.
To update Turbo VPN to the newest version, follow the next steps:
Go to Google Play and search for the Turbo VPN app
Click Update button
Restart your phone
TurboVPN not working on FireStick
Despite having dedicated apps for Amazon FireStick, TurboVPN is not always able to maintain a connection, many users report getting a Turbo VPN connection failed message.
First and foremost, make sure your Internet connection is up. When you rule out that option, try the following:
🔵 Reinstall the TurboVPN app on your Firestick: an outdated or corrupt app is not able to fully support a secure VPN connection
🔵 Clear your Turbo VPN cached files/data: an overloaded cache folder can trigger errors and bugs over time
🔵 Switch to a different server: your current server may not be optimal for your configuration
🔵 Reboot your router and modem: unplug them for 30 seconds- 1 minute, then plug them back and restart.
If all these fail and Turbo VPN is not connecting, consider a different VPN for your Firestick. NordVPN is a good alternative, with dedicated apps. If you decide to go more in-depth, you can learn how to set up a VPN on Amazon Fire TV.
Conclusion
The bottom line would be that when nothing works, another VPN service provider may be a wiser choice.
Other VPN providers have extensive server networks that include thousands of servers in hundreds of locations and you also benefit from better features and reliable support.
Turbo VPN is a great choice for the 7 days trial version if you are traveling for example and want to find a quick and easy way to stay protected when you surf online.