Sportsnet NOW is Canada's leading sports streaming platform, offering coverage of the NHL, NBA, MLB, soccer, WWE, and more.
Users can watch the big national games and out-of-market regionals, depending on the league and your package.
However, the platform is officially only available to Canadians.
If you want to unblock Sportsnet NOW in France, you must spoof your IP address to appear like you're in Canada.
Why is Sportsnet NOW blocked in France?
Sportsnet NOW is owned by Canadian broadcaster Rogers and is aimed at those who live in Canada. The major North American sports leagues have separate exclusivity agreements with broadcasters in different countries.
For example, in France, the NHL is only broadcast by Canal+ and the NBA is on beIN Sports. French residents aren't supposed to watch other versions.
If you try to sign up for the streaming service from France, you'll get an error saying it's not available in your region. If you do manage to register and/or sideload the app, the streams simply won't play.
But what do you do if you're a Canadian traveling to France or are simply a fan of Sportsnet's content library?
Fortunately, there are some working solutions.
How to Unblock Sportsnet NOW in France
The most common method is to connect through a VPN, so the app thinks you're in Canada:
ExpressVPN is particularly good for Sportsnet NOW because it has multiple servers to choose from in Canada. There's Vancouver, Montreal, and two locations in Toronto.
Speeds are some of the fastest on the market, so streaming in HD is not a problem. Moreover, it has strong encryption and anti-leak features, so your real location is never accidentally revealed.
Here's how to use it to unblock Sportsnet NOW in France:
Register with ExpressVPN and download its apps on the devices you wish to watch Sportsnet NOW on. It supports Windows, macOS, iOS, Android, and lots of smart devices.
Sign in to the ExpressVPN app and use the three dots to open the list of server locations.
Locate Canada and use the arrow to show all available locations.
Now you have two options. Quick connect will use the fastest Canadian server for you. However, manually choosing a city has its benefits. For example, if you want access to Toronto Maple Leafs' out-of-market NHL games, don't use a Toronto server.
Once connected, go to https://www.snnow.ca/ and choose your plan.
Sportsnet NOW doesn't reject billing from a French address, but you must still use a VPN to access streams.
Once payment is complete, you can watch from your browser or download the app. Remember to always remain connected to ExpressVPN.
Use a Canadian proxy
A proxy server is similar to a VPN but without the extra features. You set it up manually on your system, then sites like Sportsnet NOW will think you're in Canada.
You can google a free Canadian proxy or subscribe to a premium service.
Here's how to set up your proxy address and port on various devices:
Windows
Go to Settings > Network & internet > Proxy.
Under Manual proxy setup, enter the address and port.
macOS
Go to System Settings > Network and choose your network.
Click Advanced for wired or Details for Wi-Fi, then click the Proxies tab.
Manually configure the address and port.
Android
Go to Wi-Fi settings and long-press your network.
Tap Modify Network, go to Advanced, and tap Manual.
Under the Proxy settings, enter the address and port.
iOS
Go to Settings > Wi-Fi and choose your network.
Under HTTP Proxy, select Configure Proxy and then Manual Configuration.
Enter the address and port.
The downside to a proxy is you can't easily change servers if something goes wrong. It also doesn't encrypt traffic, so you can still be tracked.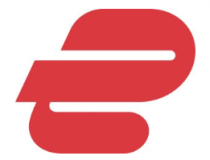 ExpressVPN
Access Sportsnet NOW no matter where you are and enjoy the best streaming quality with this high-performing VPN.
Wrap up
In conclusion, the best option to unblock Sportsnet NOW in France is to use a fast VPN provider with Canadian servers like ExpressVPN.