VPNs are usually associated with decreased Internet speeds.
Although it's generally true, you can selectively secure your device's traffic to ensure you have a flawless connection.
The best way to achieve that is with a split tunneling feature. Let's see more about that!
How to use VPN only for certain sites and applications?
Not all VPNs have the neat split-tunneling functionality. So, you'll need to find a provider, like Surfshark, that offers it.
To specify which sites and apps to exclusively go through the encrypted tunnel, follow these steps:
Create a Surfshark VPN account.
Download the right app for your device or extension for your browser.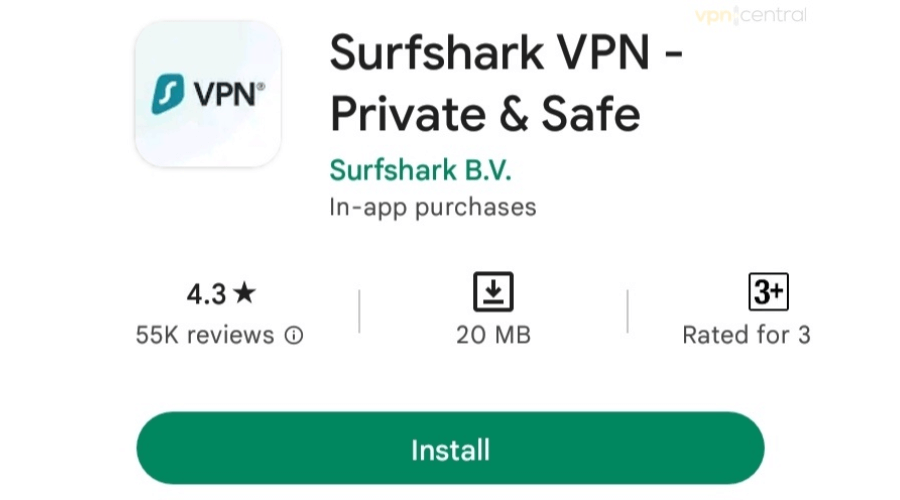 Launch the app or browser extension.
Go to Settings.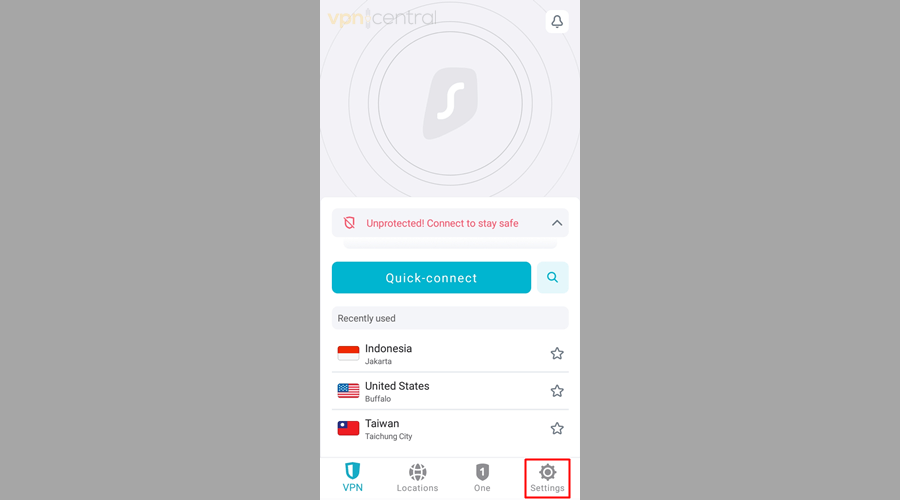 Choose VPN Settings.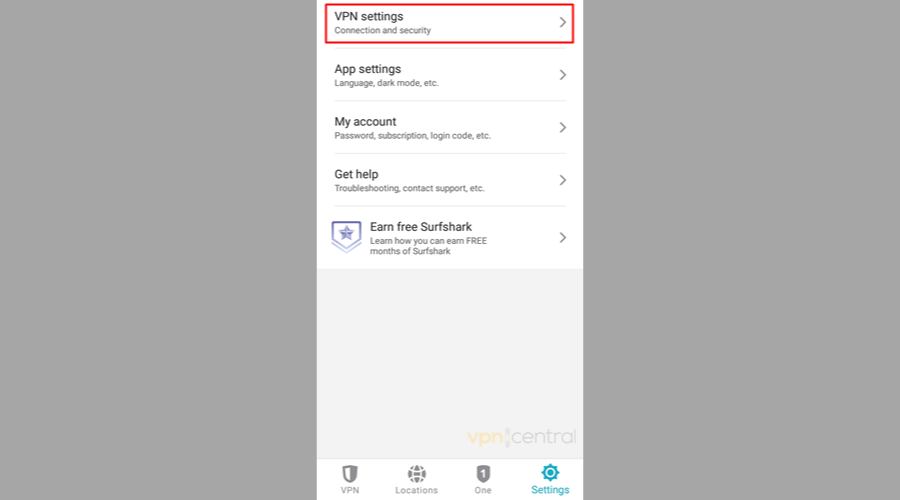 Select Bypasser.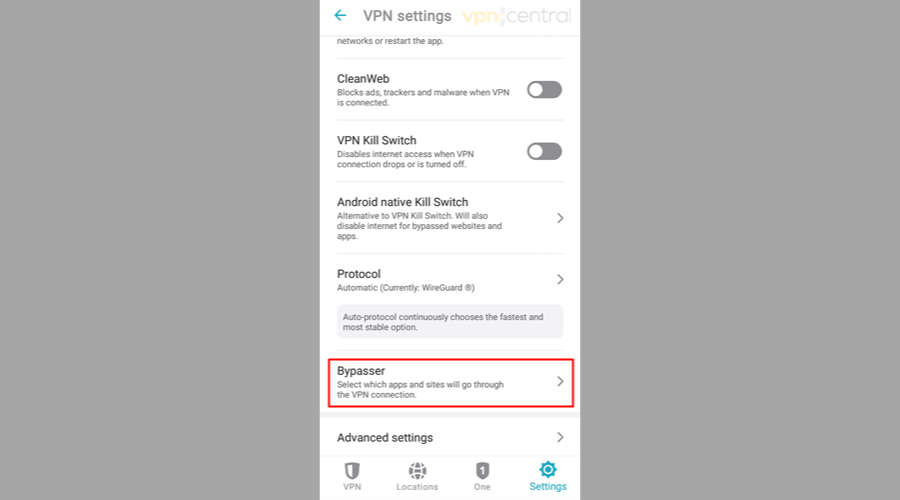 Toggle on Route via VPN to start specifying the sites and apps whose traffic you wish to send through the encrypted tunnel.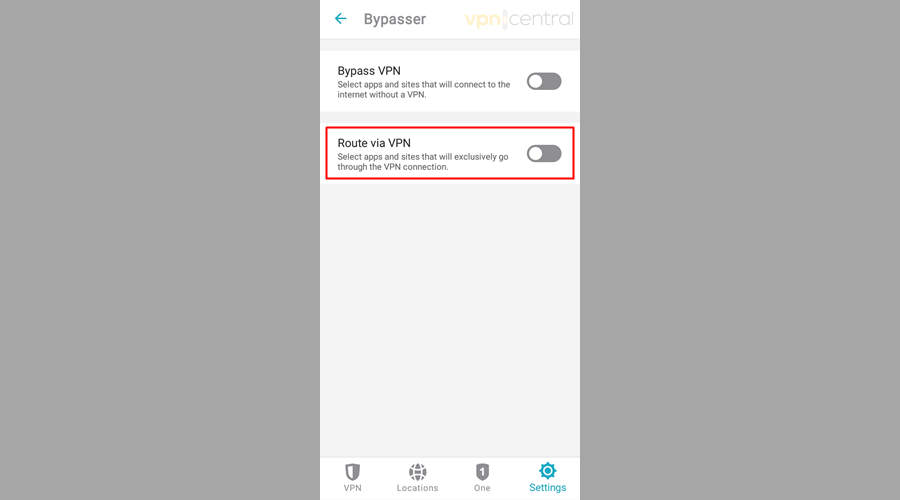 That's it; you're now all set to divide your traffic however you like.
What is split tunneling and how does it work?
Split tunneling is a VPN feature that some of the premium providers offer.
It gives you full control over which traffic travels through the secure tunnel and which goes to the open Web unprotected.
Normally, a VPN encrypts 100% of the traffic from your devices and transmits all requests through its chosen DNS servers.
But when split tunneling is active, the VPN would establish a pair of connections, one encrypted and one that isn't. So, it splits one data tunnel into two, hence, the name.
However, keep in mind that this feature bypasses your VPN's privacy and security measures.
Nonetheless, it helps you avoid intentional Internet throttling from your ISP.
What's more, it eliminates the need to disconnect your VPN whenever you want to use your standard connection.
For instance, this feature can let you spoof your location to stream geo-blocked content on Netflix while giving you local Google search results.
How to use VPN only for certain sites?
To hide your browsing activity when visiting some sites, you need a VPN that supports either URL-based split tunneling or inverse split tunneling.
With the former, your online traffic won't go through a secure tunnel by default. So, you have to set your VPN to change your IP address and obscure your DNS queries when visiting specific sites.
With inverse split tunneling, it's the opposite — all your traffic will automatically get through the VPN. You'll have to predetermine which sites to not use the encrypted connection.
That said, setting permissions is not technical. You only need to copy-paste the individual URLs that would be included or excluded from VPN sessions.
On desktop devices, you may only need a browser extension to do everything. But on mobile, you can use your VPN's app.
How to use VPN only for specific applications?
To conceal your traffic when using certain apps, you need a VPN that supports at least app-based split tunneling.
However, if your chosen VPN has only inverse split tunneling, you can decide which apps to whitelist. That may require more manual configuration if you want to run most of your apps without encryption.
Fortunately, that's easier than making exceptions with URLs.
The best VPN services with split tunneling
The top providers that offer this handy feature are as follows:
Surfshark
Surfshark VPN takes the cake because it supports inverse, app-based, and URL-based split tunneling. So, you'll be spoilt for choice.
If you aim to use VPN only for certain sites on your PC, you can go with its Chrome extension to avoid running another app that may slow down your computer.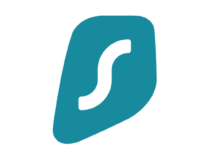 Surfshark
With a handy set of features, Surfshark will protect your home network from any threats.
With NordVPN for Android and Windows, you can create dual data tunnels to forgo encryption when using selected programs.
Likewise, its client for PC allows you to disable VPN for system apps.
The downside to the Android app is that it can't do split tunneling at the URL level. Thankfully, NordVPN's Chrome extension lets you whitelist sites.
On mobile, the best you can do is disable NordVPN for the browser you want to use for surfing the Web. Then, you can launch another one for checking sites securely.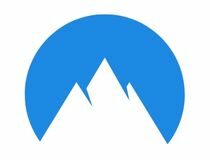 NordVPN
NordVPN mobile and desktop apps provide the highest level of security and remarkable Internet speeds.
ExpressVPN doesn't support URL-based split tunneling. What's more, its Chrome extension won't help with that either.
But if you want particular Android and Windows programs to bypass its encrypted tunnel, you can use its desktop and mobile apps, respectively.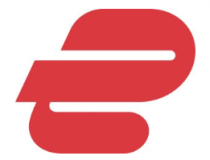 ExpressVPN
Get the best VPN service with this premium provider.
Wrap up
Activating split tunneling is not without drawbacks.
But if you know what you're doing, you can use the Internet more privately and securely while avoiding the negatives of using a VPN.
FAQ
How do you selectively use a VPN?
The best way is through split tunneling.
This feature allows you to use VPN only for specific applications and sites and lets the rest of your device's traffic connect to the Internet normally.
How can I use a VPN on only one website?
Choose a VPN that supports URL-based split tunneling through a desktop client, browser extension, or mobile app.
Can you use a VPN for just one browser?
Yes, you can.
As long as your chosen VPN supports app-based split tunneling or inverse split tunneling, you can route the traffic from just a single browser through an encrypted tunnel.
How do I know if my VPN is split tunneling?
Run IP and DNS leak checks using tools like ipleak.net.
If you choose to encrypt your traffic from a specific app, your VPN should mask your IP and not send your DNS queries to your ISP.
For starters, test two browsers — configure one to connect to the Web securely and the other to bypass your VPN.
The test result of the first browser should show masked IP and DNS server addresses, while the second will reveal the real data.
How do I exclude a program from VPN?
Use a VPN that supports inverse split tunneling.
Such a service will let you easily use a VPN only for certain sites and apps.
That way, all of your device's traffic will pass through a secure tunnel by default. Only the ones you specify in the settings will connect to the Internet normally.