Fox Sports is a great TV network for modern sports lovers. It has different apps for different platforms, both cable and online, the latter being the Fox Sports Go app.
But it turns out that enjoying it does not come easily or at least unconditionally. Hence, the need for a VPN for Fox Sports Go. But will a VPN work on Fox Sports?
You might be wondering this and it's indeed justified to do so. So, let's find out together.
Does Fox Sports Go work outside the US?
Fox Sports is an American TV network, which means that this channel is not available on the internet outside of the United States.
Like many other US-based streaming services and TV networks, Fox Sports is unavailable in other regions. Only the residents in America can watch it online.
But many Americans living outside the US can just as easily be impacted and consequently, unable to watch the channel because of the geo-restrictions in place. Obviously, there is more at stake.
Besides geographical restrictions, there can be many things hindering the process of expanding this type of service globally such as business plans, licensing restrictions, regulations, copyright issues, and more.
Also, many live events are not allowed to be broadcasted outside of the permitted regions.
Does VPN work for the Fox Sports app?
Fox Sports uses VPN detector technology and tracks individual IP addresses. If it finds any unusual behavior from a particular IP address, it will blacklist it.
As a result, users of that particular IP won't be able to stream anything on Fox Sports Go. Now, VPNs typically share a single IP with thousands of users.
This means that if you don't have a dedicated IP with a VPN service, you will get random IPs and if one particular IP is blacklisted, you may find that the VPN is not working with Fox Sports Go.
This being said, there are VPNs that do a great job at unblocking streaming apps such as Fox Sports Go. The secret is to find the one that best suits your needs and boasts a bit of extra magic.
We're talking about stealth features and obfuscated servers. Now, there are a handful of such tools that qualify as the best VPN for Fox Sports Go. So let's dig straight in, shall we?
What is the best VPN for Fox Sports Go?
1. ExpressVPN – Unparalleled speed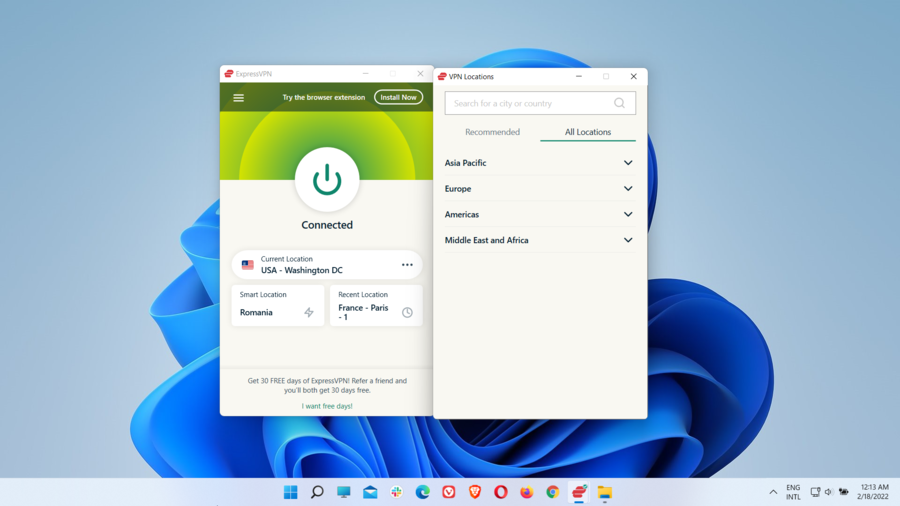 A features powerhouse and house name, ExpressVPN caters to millions of users worldwide and manages to score the highest degrees of satisfaction. We dare say, it's for the right reasons.
This best VPN for Fox Sports Go delivers top-notch speed, encryption, and performance while unlocking your favorite content, distant servers, exclusive services, and elitist titles – be it for games, shows, and more.
What we particularly appreciate about ExpressVPN is its easy-to-use interface which includes native VPN apps for pretty much any platform you could think of and a bit extra on top.
From the staple Windows app to macOS, Linux, Android, iOS, Kindle Fire, and Chromebook, to browser extensions, no platform is left to its fate.
You can even throw consoles in the mix and other streaming specialized devices thanks to the incredible MediaStreamer feature incorporated by ExpressVPN.
Speaking of streaming, ExpressVPN comes with an enormous network made of 3,000+ servers in 160 locations, spread across 94 countries.
It's known for its flawless unblocking capabilities and it works seamlessly with most streaming platforms. If you're thinking of using a VPN to watch sports, you simply cannot go wrong with ExpressVPN.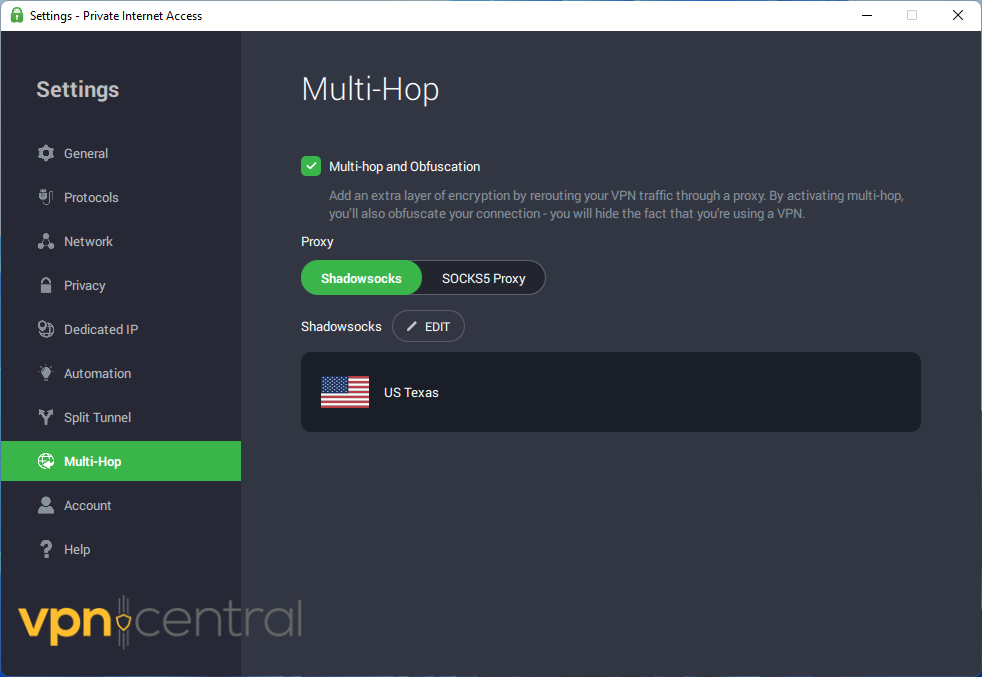 If you use a free or a random VPN connection, you should not expect it will always give you the desired service. Fox Sports may block your access.
It will be a wise idea to get a premium VPN service that works great with this platform.
Private Internet Access is one of the best choices in our eyes because it has a high-speed global network with 35000+ servers and an excellent reputation among streaming lovers.
Furthermore, this VPN service has the technology that can bypass any VPN detectors and blockers implemented by the platforms like Fox Sports Go, Netflix, Hulu, etc.
All you have to do is go to the VPN provider's website to download the app. Then, install it on your device and log in with your VPN credentials.
Make sure you select Multi-hop and obfuscation from the Settings before connecting to a USA-baser server.
After connecting to the USA VPN server, you can open the Fox Sports Go app to start watching your favorite sports shows or live events.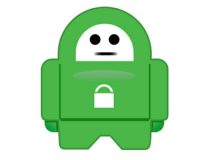 Private Internet Access
Private Internet Access is one of the best VPNs to watch Fox Sports Go. Give it a try!
3. NordVPN – Tailored for streaming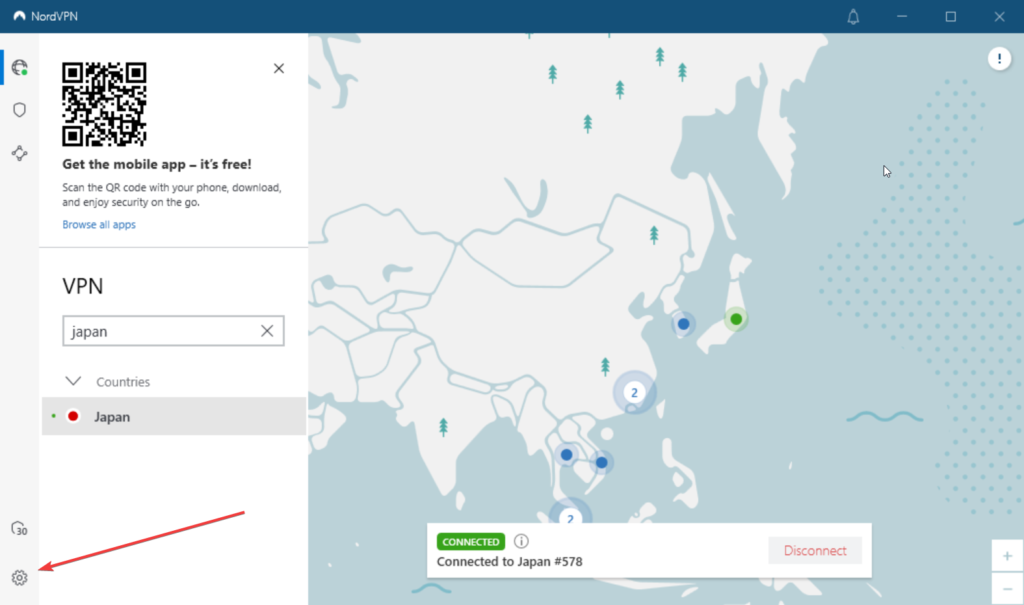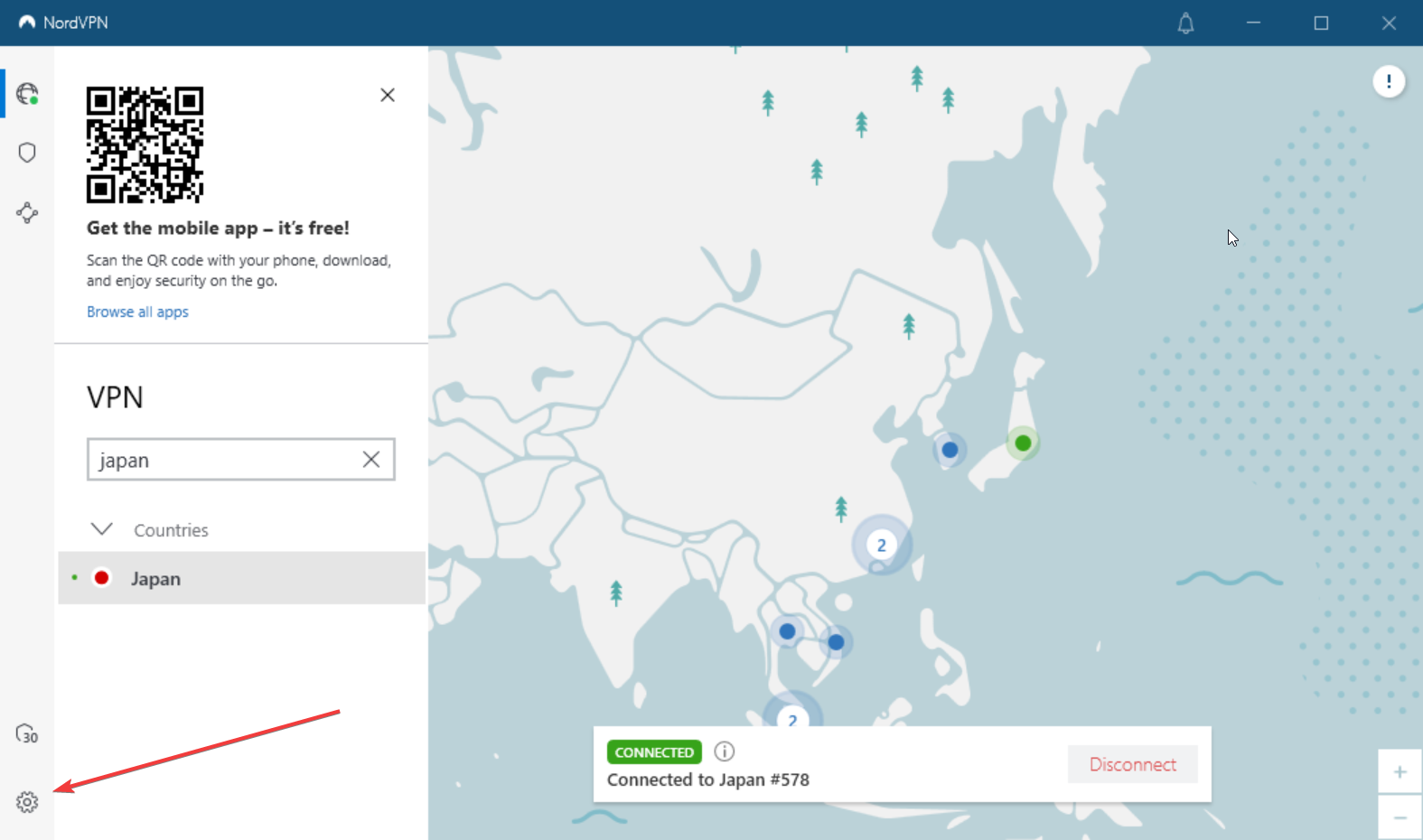 NordVPN is ideal for Fox Sports Go and that's just to crack the list open. Whatever you fancy in terms of streaming services, NordVPN can graciously unblock it. From Netflix to Hulu, BBC iPlayer, Disney+, and more, you name it, you got it.
All it takes is installing this stealth master and unleashing its dissimulation capacities before picking the server that you're after – it really is that easy!
Even if there is a VPN blocking technology in place, you can still bypass it since NordVPN will hide its tracks like a true magician in order to avoid detection.
This best VPN for Fox Sports Go deserves your consideration due to features like obfuscated servers that ensure your access to censored web services.
As far as protocols are concerned, NordVPN relies on IKEV2/IPSec, NordLynx, and OpenVPN. All of them are known for better performance. But NordLynx is a NordVPN exclusive with utmost privacy at its very core.
Currently, NordVPN has 5000+ servers optimized for security and performance in 60+ countries, allowing access to any online content from restricted locations including the Fox Sports Go app.
More so, you have double VPN protection for increased privacy. This means you can connect to 2 servers at the same time and access limited content from multiple countries.
4. CyberGhost – Intuitive interface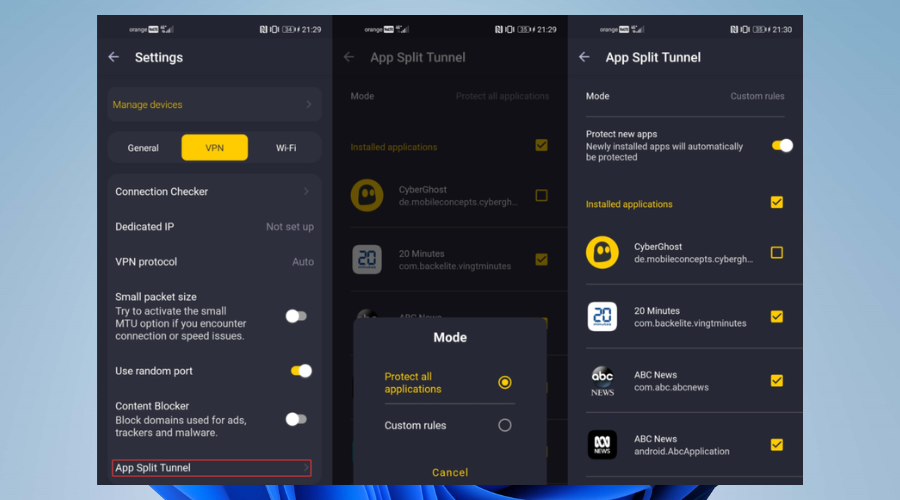 CyberGhost is a well-known and loved VPN provider with strong security features. It offers fast and dependable speeds across the world, including in the USA, which is the heart of Fox Sports.
Moreover, it delivers a very special feature: dedicated IP addresses, which ensure that your traffic seems to originate from the same IP address every time, making it appear less like VPN traffic.
CyberGhost includes split tunneling, which allows you to exclude specific URLs from passing through the VPN connection.
With a large number of servers, Cyberghost is the perfect choice for streaming platforms such as Fox Sports Go. It offers 7,400+ high-speed VPN servers in 90+ countries.
There are servers optimized for streaming, gaming, browsing, and even torrenting. Besides the excellent Fox Sports TV streaming experience, Cyberghost can unblock worldwide popular services such as Netflix, Hulu, and more.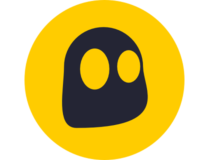 CyberGhost
Enjoy Fox Sports around the world using this premium VPN, now at a discount price.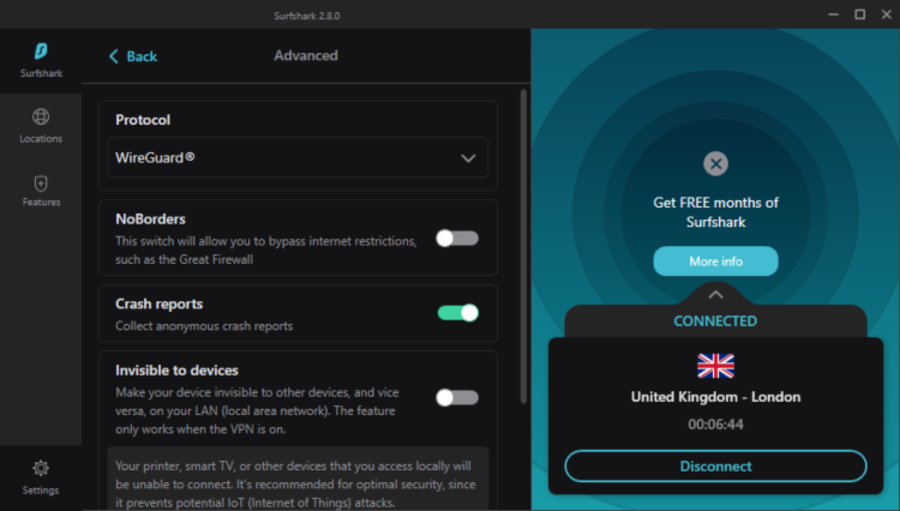 Surfshark is a reliable VPN that allows you to choose from the best server locations all over the world. In fact, it offers more than 3,200 servers globally spread across different locations in 65 countries.
As you can see, there is no shortage of options to pick from and obviously, you will be spoiled for choice when it comes to US servers.
Surfshark is also very effective at bypassing geo-restrictions and it relies on the most advanced unblocking technology available on the market to do so.
Thus, no matter where you are, you should be able to access and watch Fox Sports Go events in your area hassle-free.
From streaming to gaming, torrenting, and P2P, there is simply no way of stopping you once you installed Surfshark! And you can thank the famous Camouflage mode for that.
Camouflage mode is the obfuscation feature offered by Surfshark. It runs automatically when you use the OpenVPN (UDP & TC) protocol and hides the fact that you're using a VPN to reroute your traffic.
As a result, it will help you bypass content filtering, VPN blocks, or censorship. To top it all, the NoBorders feature helps you bypass government censorship and use Surfshark through network restrictions.
6. PureVPN – Streaming-ready servers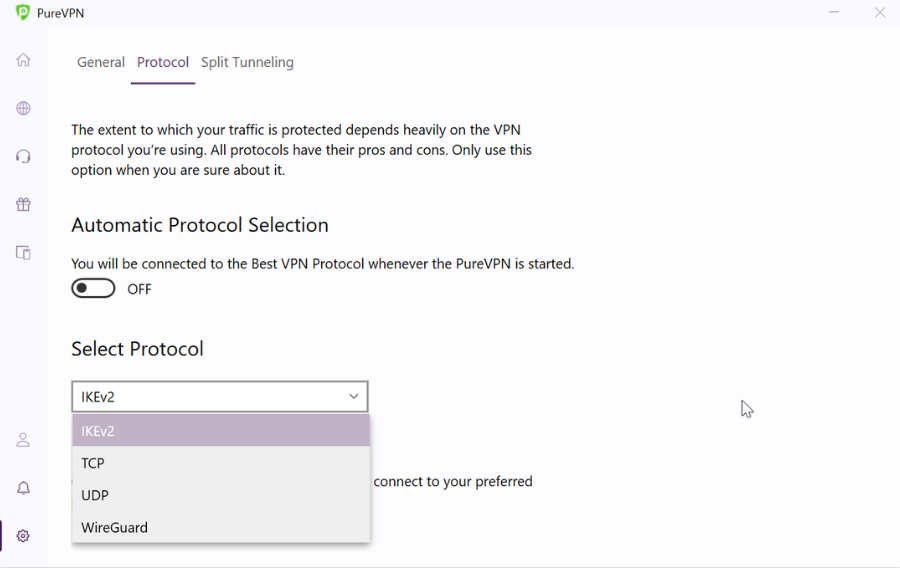 PureVPN is another great client that gives you access to a large server network in 75 countries around the globe. To be more exact, it comes with no less than 6 500 servers from 90+ different locations.
This means that you will be able to bypass geo-restrictions on popular SVODs such as HBO Max, Netflix, and of course, Fox Sports Go for sports enthusiasts.
PureVPN secures your traffic and lets you pick from several VPN security protocols, including PPTP, L2TP, SSTP, IKEV2, IPSec, and TCP, each perfect for speed and privacy and each with its own perks and specific benefits.
Having access to so many VPN locations and the possibility to pick the protocol lets you use the Internet as you please, without being tracked.
Device compatibility is another big plus of this VPN. You can pair it with more than 20 different devices running on Windows, macOS, Android, iOS, Chromebook, Android TV, Huawei, routers, and more.
Furthermore, PureVPN let you connect up to 10 different devices simultaneously. What's not to like about this best VPN for Fox Sports Go?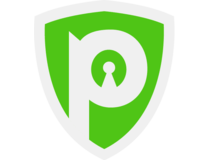 PureVPN
Circumvent online barriers and stream freely across all your devices!
7. ProtonVPN – Unrivaled encryption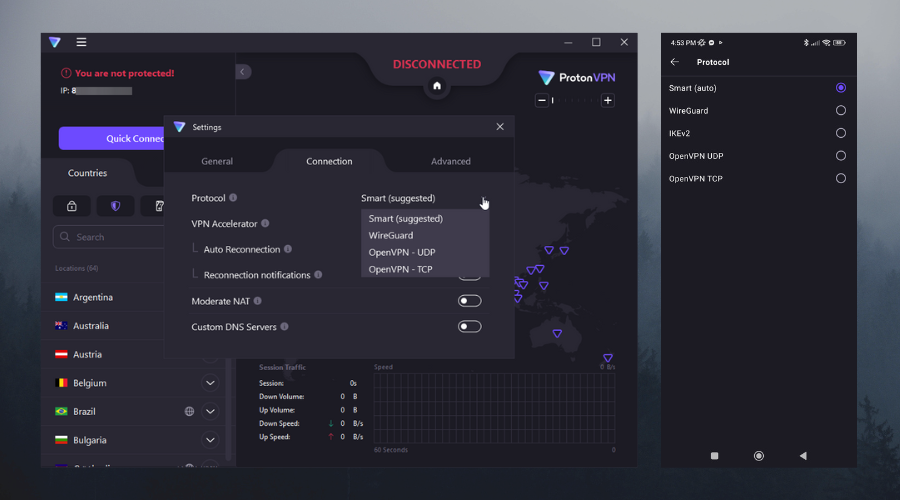 ProtonVPN is owned by the company behind ProtonMail. As you can imagine, Proton Technologies AG is no stranger to end-to-end encryption.
Backed up by such a force, ProtonVPN quickly establishes a powerful presence as a top competitor in the VPN market. However, this achievement did not come to exist by sacrificing the ease of use or interface intuitiveness.
In fact, ProtonVPN offers user-friendly VPN clients for Windows, macOS, Linux, Android, iOS, Android TV, and Chromebook devices.
The interesting part about it is that it provides different server networks according to the subscription plan you choose to adhere to. That's right, you get exactly what you pay for!
This being said, if you choose to pay a bit extra, the Plus Plan will offer you access to 1,500+servers in 63 countries so that you can pick the best VPN server locations according to your needs.
ProtonVPN's global servers are incredibly fast. When combined with advanced unblocking technology, geo-blocking should no longer be an issue for you.
You will surf privately and unblock restricted content from popular streaming services by connecting to ProtonVPN's streaming-optimized servers. This makes it one of the best VPNs for Fox Sports Go out there.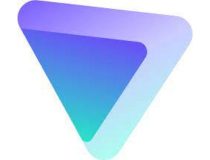 ProtonVPN
Surf the web unhindered and enjoy sports events from around the world freely!
How can I watch Fox Sports Go?
If you're in the US, you're in luck! All you need is a TV subscription (that includes the Fox Sports TV pay channel, owned by the Fox Sports Media Group) and the app itself.
Now, the app itself is free and you can download it from the App Store (via iTunes), Amazon App Store, Google Play, and more. However, there is a catch.
And by catch, we actually mean a difference between the FOX Sports app and the Fox Sports Go app.
While the Fox Sports app focuses on national Fox Sports channels such as FS1, FS2, and BTN, the Fox Sports Go app only offers streaming for events covered by the regional networks.
🔓 How to watch Fox Sports with VPN
If you want to watch FOX Sports Go outside the US, you will need a VPN tool to handle the geo-restrictions that come with it.
So, make sure you obtain a subscription at one of the streaming providers that include Fox Sports events such as:
📺 AT&T TV
💻 FuboTV
📺 DirecTV Stream
💻 YouTube TV
📺 Hulu + Live TV
💻 Sling TV
Then, download the Fox Sports app and explore our selection above to find the best VPN for Fox Sports Go.
Sign up for the Fox Sports TV streaming service (You can pick from the providers listed above).
Get a VPN subscription (Our recommendation is ExpressVPN).
Set up your VPN account.
Install and launch the VPN client on your device.
Open the servers list and choose a Europe-based location. Activate the secure connection.
Open the Fox Sports Go app and enjoy your favorite event!
There you go, it's that easy to trick Fox Sports location, get VIP access, and enjoy your beloved sports events just as much as if you were standing in the front row (or pretty close, anyway).
Did you manage to find the best VPN for Fox Sports Go? Feel free to share your choice with the whole world!