To watch Fox sports in Europe or any other region outside the US, you need to follow some specific steps. This article will help you with all the necessary steps and relevant information.
Fox Sports is an American TV network exclusively for sports lovers. It is available on both cable and online. However, this channel is not available on the internet outside of the United States.
So, if you want to watch Fox Sports in Europe, you cannot do it in the usual way. You will need to follow some specific steps and also need a VPN.
Why is Fox Sports not available in Europe?
Like many other US-based streaming services and TV networks, Fox Sports is unavailable in other regions. Only the residents in America can watch it online.
But many Americans living outside, particularly in the UK, Germany, French, and other European countries, fail to watch this channel because of the geo-restriction.
Due to the business plan, licensing restrictions, laws, and copyright issues, it is hard to expand this type of service globally.
Also, many live events are not allowed to be broadcasted outside of the permitted regions.
As a result, Fox Sports or part of it is not available in Europe and other regions outside of the USA.
How can I watch Fox Sports in Europe?
1. Subscribe to a US-focused VPN
First, you need a VPN to unblock Fox Sports outside the US. For this, purchase a VPN with a decent number of servers in the USA.
ExpressVPN is amongst the best VPNs to watch Fox Sports in Europe. It has a huge number of servers in the USA and provides excellent performance when you stream content on Fox Sports and other platforms.
ExpressVPN can also bypass the VPN blocking technology, making it a better choice than most other providers, mainly to watch anything on geo-blocked websites and apps.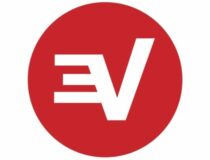 ExpressVPN
To watch Fox Sports, ExpressVPN is an excellent choice as it has powerful technology to bypass geo-restrictions.
Many other industry-leading premium VPN services provide excellent performance when you stream videos on any US-based platform. However, if you need some other suggestions, look at the last part of this article.
2. Connect to a US server
Visit the VPN provider's website. As mentioned, we use ExpressVPN for Fox Sports.
Download the appropriate app for your device and install it.
Open and log in with VPN credentials.
Connect to one of the USA servers.
Make sure you connect to a USA server that is streaming-optimized. Such servers should have an easily identifiable tag. However, connect a random USA server if your VPN provider doesn't offer such tags.
3. Subscribe to a provider
To watch Fox Sports in Europe, you must have a subscription to one of the supported TV providers. If you don't know where to subscribe, we have prepared a few suggestions. Here they are:
1. YouTube TV
2. Hulu
3. DirectTV
4. Fubo TV
5. Sling TV
6. Bally Sports
In Bally sports, you can get on-demand videos of Fox Sports and also can watch some live events. Rest other providers offer live TV where you can watch Fox Sports 1 or 2 live.
4. Start watching
After subscribing, you can immediately start watching Fox Sports in the UK, France, or other European countries. But, make sure you are connected to one of the USA servers using the VPN app.
You can watch it on any platform you have subscribed to or directly on Fox Sports' website or app.
Which VPNs are best to watch this channel?
For Fox Sports, you can use any top-class premium VPN. However, for the best experience, choose a VPN that has an extensive network and streaming-optimized servers in America with proper obfuscation features.
How can I watch Fox Sports internationally?
To unlock this platform in unsupported regions, you can use ExpressVPN, Private Internet Access, NordVPN, CyberGhost, VyprVPN, Surfshark VPN, etc.
These are the most effective steps to watch Fox Sports outside the US, particularly in Europe. If you have any suggestions or opinions about this topic, you can let us know in the comment box.