No streaming service brings together anime, tech, gaming, and geek culture like VRV.
The Crunchyroll-owned platform is available across mobile and smart devices and includes free and premium content.
But what can you do if VRV isn't available in your country?
Where is VRV available?
VRV is only officially accessible to viewers in the United States. This is because its programming has many different licensing deals in other countries, where local TV channels and streaming services have exclusivity.
However, with such a vast library, it's no surprise people from all over the world want to use VRV to watch all their favorite content in one place.
Let's explore how VRV geo-blocking works and how you can unlock the site and apps from anywhere.
How to watch VRV's content if it's not available in your region?
VRV applies region restrictions to its website and app, blocking anyone located outside the United States. If you try to load the service via your regular internet connection, an error message says: VRV not available in your region.
The platform does this automatically by reading your IP address and other location data shared by your network and device.
To get around this, you must spoof your location data and make it seem like you're located in the United States.
Here's how:
1. Use a VPN
A virtual private network lets you connect to a third-party server that acts as a middleman between your device and the internet. All data sent and received must first travel through the encrypted tunnel.
Not only does this hide your internet activity from snoopers, but it also changes your viewable location to wherever the VPN server is located.
To bypass VRV geo-restrictions, you must use a VPN provider with servers in the United States.
We recommended ExpressVPN, which has 9 main servers in the US, located in New York, Miami, Chicago, and Dallas, among others.
ExpressVPN also has great speeds for streaming and is very easy to set up:
Sign up to ExpressVPN and choose a subscription.
Install the ExpressVPN app on the devices you wish to watch VRV on.
Launch the app and click the three dots to open the full list of server locations.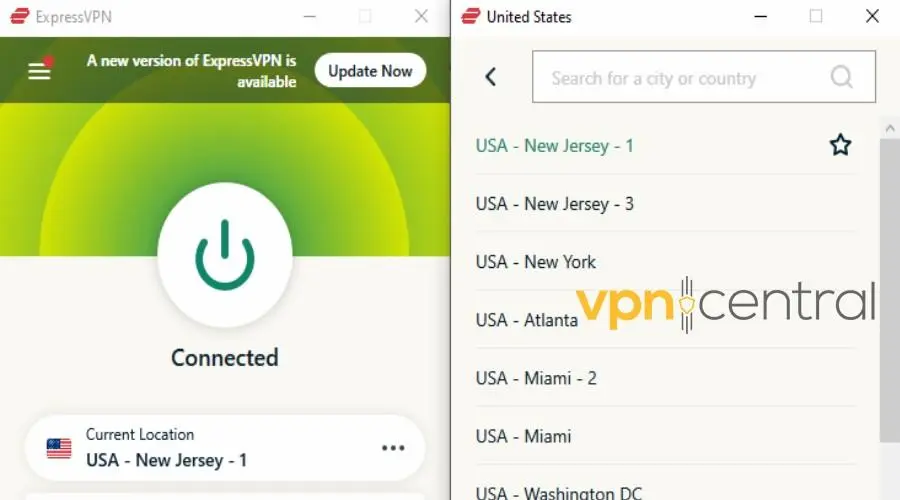 Click the United States and then use the big on/off connection button.
This will connect you to the fastest US server, but you can always click through and choose the precise city in the rare case that the default doesn't work.
When connected, browse VRV.co or launch the VRV app.
If you have yet to register a VRV account, you can use a card or PayPal for the subscription service. The billing address doesn't have to be in the United States.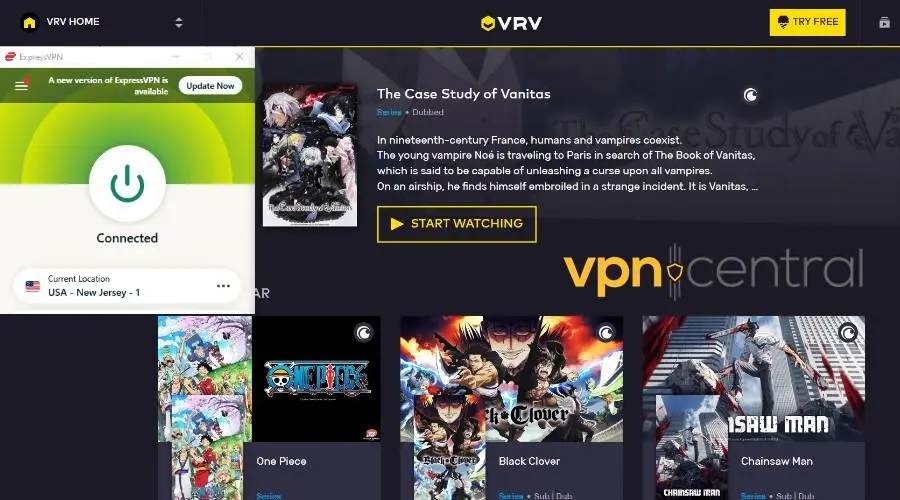 Make sure to turn on ExpressVPN whenever you wish to watch VRV.
If you still get the VRV not available in your region error, you should clear your browser cookies or mobile app cache, to ensure your real location data isn't being stored.
When using mobile, it's also a good idea to disable location services, so you aren't sending GPS data to the VRV app.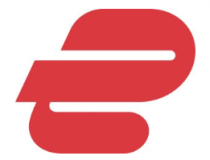 ExpressVPN
Unblock VRV from anywhere and enjoy the best streaming quality with this high-performing VPN.
2. Use Smart DNS Proxy
Smart DNS Proxy redirects your DNS requests through a custom DNS server, rather than the ones used by your ISP.
Even though it doesn't change your IP address, it can be enough to unblock many streaming services like VRV.
Here's how to set it up:
Subscribe to Smart DNS Proxy, which comes with a 14-day free trial.
Browse its DNS server list and choose a US address.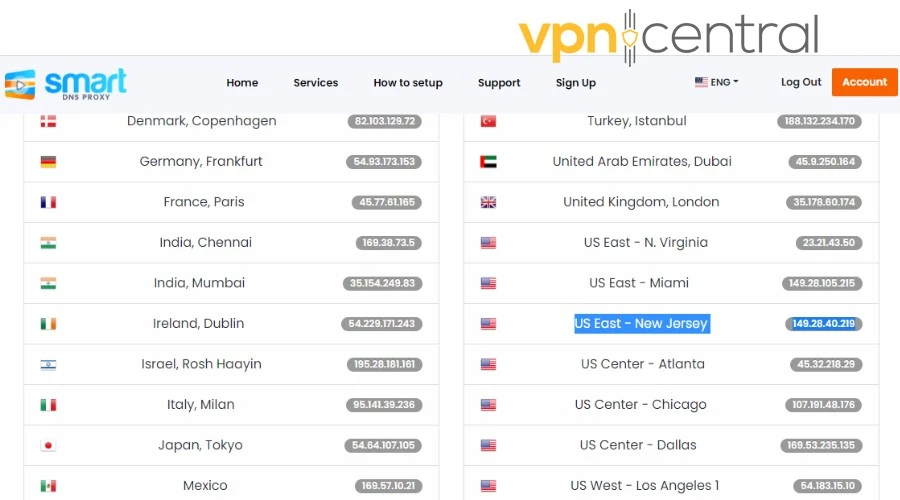 Manually enter the DNS server address on desktop or mobile.
The setup steps will vary across devices, so here's what to do, depending on your operating system:
Windows
Find your active network in the Network and Sharing Center, then click Properties.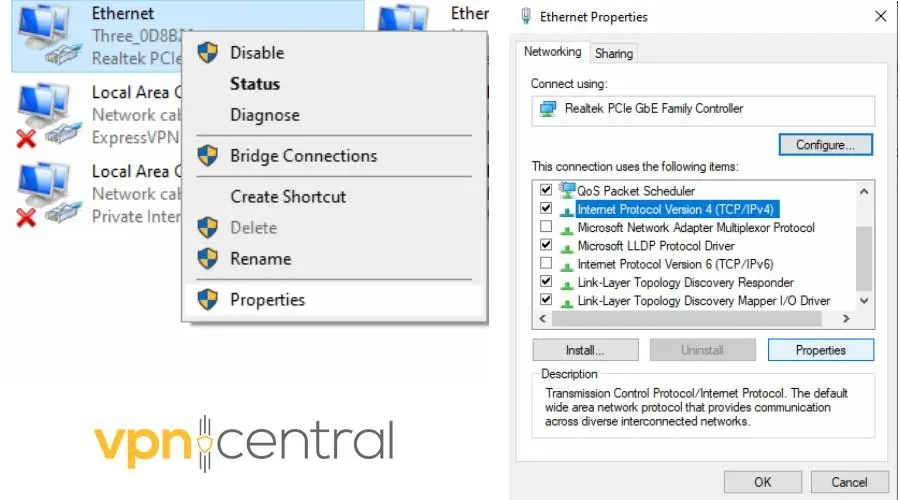 Check Internet Protocol Version 4 (TCP/IPv4) and click the Properties button.
Select the Use the following DNS server addresses option.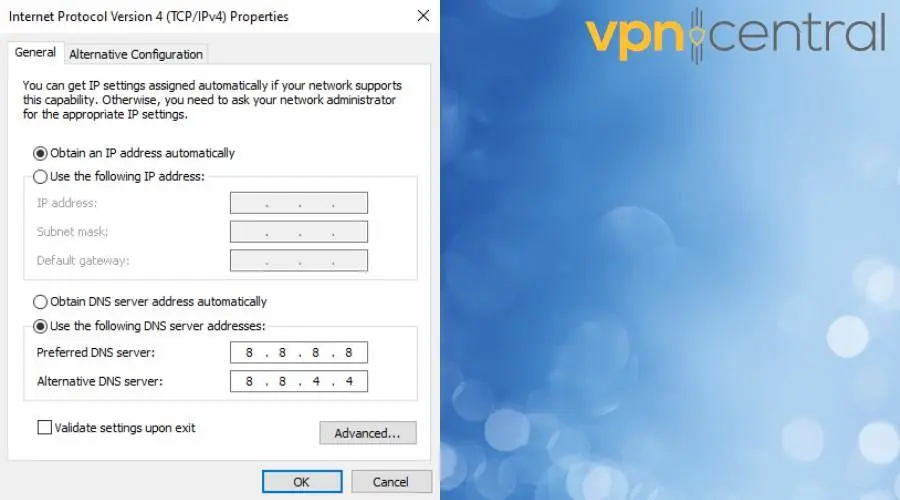 Enter the Smart DNS address in the preferred DNS server field.
Click OK to save the changes.
macOS
1. Go to System Settings from the Apple Menu.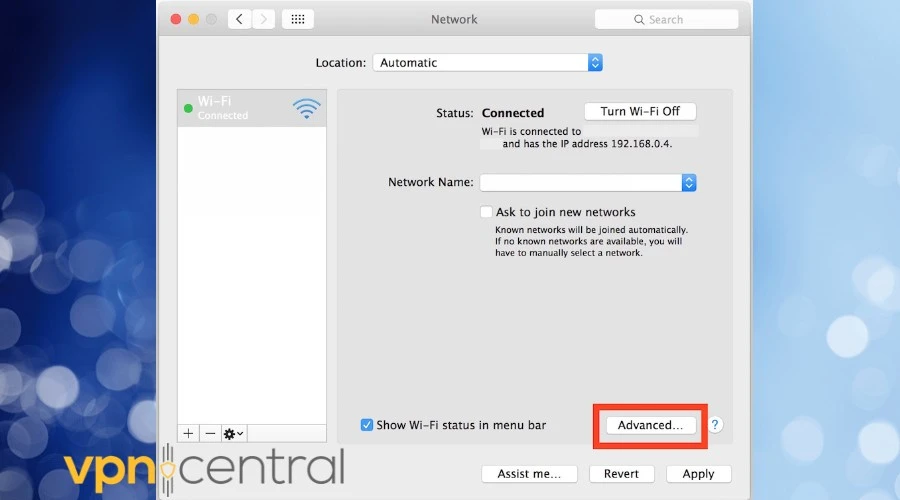 2. Click Network in the sidebar, then select your current connection.
3. For a wired network, click Advanced. Click Details for a Wi-Fi network.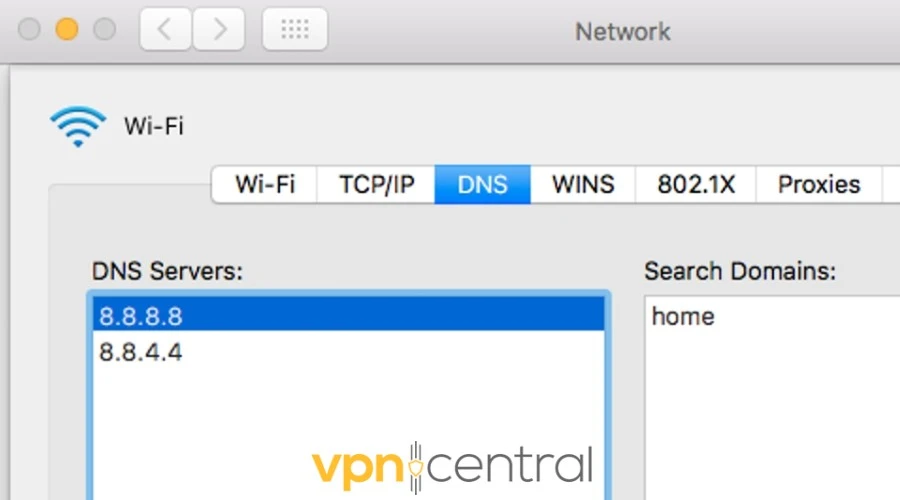 4. Click the DNS tab and scroll down to the list of DNS servers. Replace any existing addresses with the ones from Smart DNS Proxy.
The process on mobile is equally simple:
Android
Go to Settings > Wi-Fi, then long-press on your active Wi-Fi network.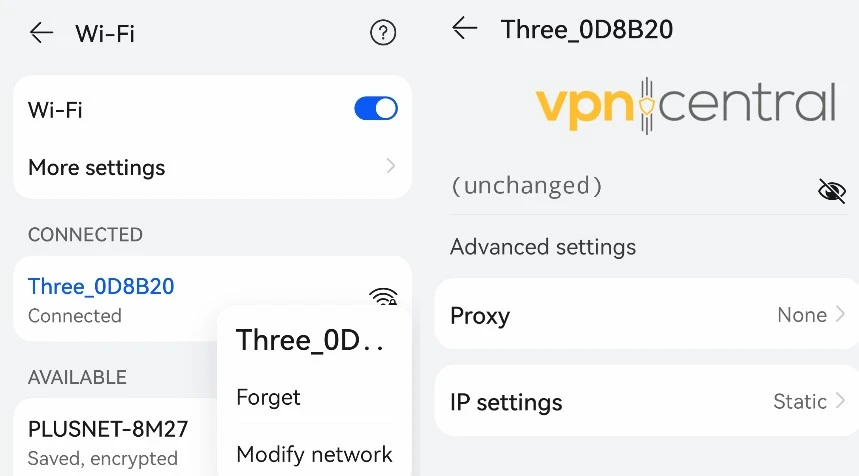 Tap Modify network, then Advanced settings.
Under IP settings, tap Static.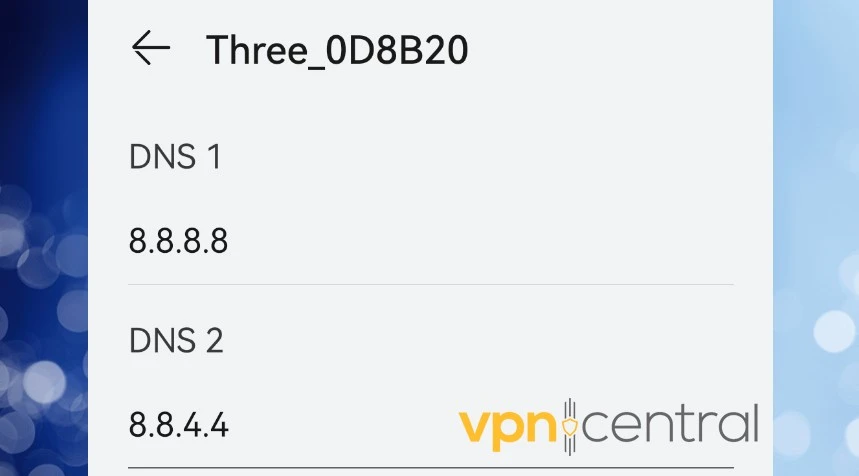 Under DNS 1, enter the Smart DNS Proxy address. You can delete DNS 2.
iOS
Open iOS Settings.
Tap on Wi-Fi and find your network.
Tap the blue icon and choose the Configure DNS option.
Delete any existing addresses.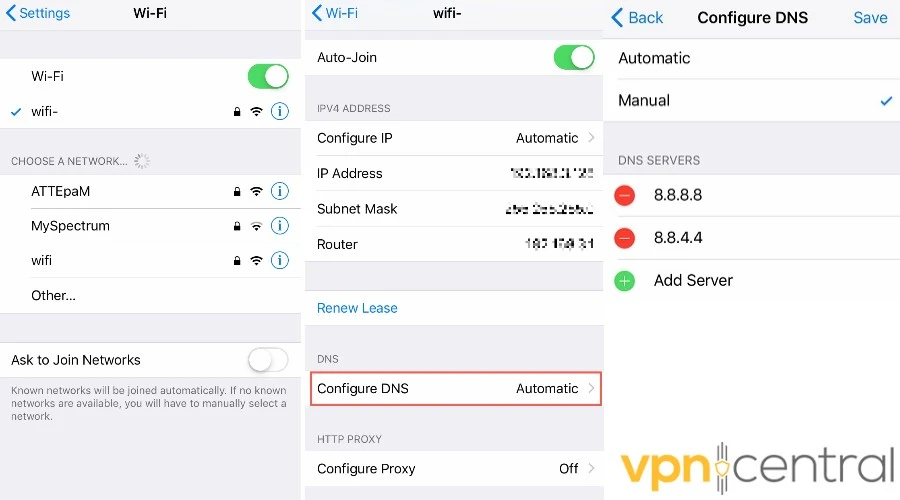 Select Manual and tap Add Server.
Enter the Smart DNS address
As we mentioned, Smart DNS Proxy doesn't change your IP, nor does it encrypt your traffic.
However, it doesn't require additional software and is faster than a VPN, which makes it a good choice for platforms that aren't too strict with their geo-restrictions.
Wrap up
The VRV not available in your region error occurs because the streaming service is only available in the United States.
However, with clever use of Smart DNS Proxy or a VPN provider like ExpressVPN, you can spoof your geographic location and enjoy all your favorite shows from anywhere in the world.