12 years ago at the World Cup hosted in South Africa, England and USA finished with a 1-1 draw at the group stages. Now that they are meeting again at Qatar 2022 World Cup, both teams are eager to make a mark.
The USA will definitely be hoping to do more than what they did in 2010 and 2014. England is very promising, considering they reached the semi-finals of the 2018 World Cup and the finals of the Euro 2020.
To be among the massive audience that gathers for this highly expected match, follow our guide. By the time you reach the last step, you'll be able to watch England vs USA live, from anywhere.
Where can I watch England vs USA live?
The match will be broadcasted live by a lot of official FIFA partners. However, most of these require a subscription of some sort.
Luckily, there are free options as well, but you need a few tricks to watch from anywhere. People in the UK can watch England vs USA live online on the BBC iPlayer and on ITV Hub.
Both of these platforms are reliable, but they are only available in the UK. If you're a fan of either team that lives outside this region, you'll need to use a VPN to bypass this region block.
We'll show you how to set up a VPN and successfully access the BBC iPlayer platform.
How to watch live from anywhere
In order to be able to watch the game live on BBC iPlayer from outside the UK, you'll need o use a VPN that lets you stream UK content abroad.
Our top pick that can bypass this geo-restriction, is ExpressVPN.
Here's how to configure it to watch the match live:
Download and install the ExpressVPN app on your device of choice
Launch and connect to a server in the UK.
Visit bbc.co.uk/iplayer and sign up/sign in to stream and experience buffer-free live streaming of the selected match and other 2022 FIFA World Cup games.
ExpressVPN is a premium VPN with over 3000 superfast servers suitable for streaming in 94 countries of the world.
They have lots of UK servers in various locations. Pick your favorite and stream without interruptions.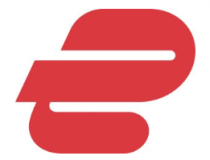 ExpressVPN
Bypass any barriers and watch England vs USA live from anywhere in the world!
Conclusion
This is definitely going to be one match to remember. Two big countries are slated to meet to drag it out.
Both are eager to win. The USA did not qualify for the last World Cup and England was kicked out by Croatia. It will be really exciting to see how this unfolds.
Following the above-mentioned guide will guarantee you'll be able to watch the entire England vs USA match live, for free.
Let us know how it worked for you and leave any questions in the comments.