Hayu is a premium subscription-based video streaming service known for reality television shows. However, it's unavailable in the United States despite being part of NBCUniversal.
This is due to content licensing issues that limit its availability in certain regions. As such, the platform blocks viewers from unsupported countries, including the US.
But you can trick Hayu into thinking you're from a supported location. All you need is a premium VPN service, as explained below.
Why is Hayu blocked in the USA?
Hayu isn't accessible in the US due to several reasons. The top one is licensing, which restricts content distribution to select locations.
NBCUniversal also has affiliate channels in the US, such as Bravo and E!. These broadcast similar on-demand shows that you would otherwise find on Hayu. 
Naturally, it's a bad idea to have competing products serving the same market. Because of that, the company restricts viewers from the US by using geoblocking.
However, the platform is supported in European and Asian countries like the UK, Denmark, Hongkong, and Singapore. The list also includes Canada, which is the only region covered in North America at this time.
The good news?
A VPN is all you require to access Hayu in the US. Other alternative solutions that work similarly are Smart DNS Proxy and Psiphon.
Let's look at how you can do this next.
How to watch Hayu in the USA
To watch Hayu in the US, you must spoof your location to a supported region. That way, you'll evade the geo-restrictions and access the platform without limits.
1. Use a VPN
A VPN works exceptionally well in such cases. That's because it offers a network of servers in different countries perfect for hiding the real origin of your traffic.
For example, if you're in the US, you need to connect to a VPN server in the UK. This will make Hayu view you as a UK resident, granting you direct access to the platform.
That said, we recommend using Surfshark for this job. It has 3,200+ servers worldwide, most of which are in Hayu-supported regions.
The service offers super-fast speeds alongside low ping and delay. This combination delivers a smooth streaming experience with no buffering.
Surfshark employs hardened protocols like IPSec/IKEv2 and OpenVPN for security. It also includes a strict no-logs policy to enhance your privacy on the web.
Here's how to set it up to watch Hayu in the USA:
Go to Surfshark's website and choose a subscription.
Download the application and install it on your device.
Run the app and follow the on-screen prompts to complete the installation.
Log in to your account.
Choose a server in a Hayu-supported region and connect.
Open Hayu on your browser and register for an account.
Enjoy your favorite shows.
Surfshark VPN supports an unlimited number of connected devices. Its other features include an ad-blocker, data breach alert service, identity protection, etc.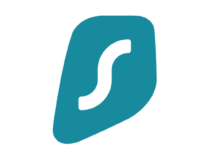 Surfshark
Unblock Hayu in the USA and enjoy the best streaming quality with Surfshark's fast and reliable service.
Use Smart DNS Proxy
A proxy service reroutes your traffic to a server in a different country. Like a VPN, it hides your location so you can circumvent geo-restrictions.
This method doesn't require any app installations. And it can work on any device that supports proxy modification, like PCs, phones, routers, TV sticks, etc.
Follow the instructions below to unlock Hayu using Smart DNS Proxy:
Go to Smart DNS Proxy and sign up.
Note down the Primary DNS and Secondary DNS from your account.
Open your device's DNS settings. You'll usually find them in its Network and adapter menus.
Choose the option to modify the device's DNS.
Enter the Primary and Secondary DNS from Step 2 above.
Save, then reboot your device.
Browse to Hayu and subscribe.
Start streaming.
Use Psiphon
Psiphon is a VPN alternative that's available for free. It offers hundreds of servers, mostly available in Hayu-supported countries.
The company behind it frequently changes servers to evade blocklisting by streaming networks. Moreover, it provides a secure and reliable connection, thanks to the L2TP/IPSec protocol.
The service doesn't require any sign-ups. Besides, its app is available for Windows, Mac, Android, and iOS.
You can use Psiphon to watch Hayu in the USA by doing the following:
Go to Psiphon and download the app.
Install and run it on your device.
Select a server in a Hayu-friendly region and connect.
Open Hayu and register an account.
Watch your favorite shows.
Despite being free, Psiphon offers speed bundles at an extra cost. Consider purchasing them if need the highest streaming quality.
What can you watch on Hayu in 2022
As earlier said, Hayu is a haven for reality television shows. It has around 400 shows with over 9,000 episodes.
The Real Housewives of Beverly Hills tops the charts on that platform. As the name suggests, it touches on the lifestyles of Beverly Hills's affluent women and their lavish escapades.
Kim Kardashian's The Justice Project is another incredible show to watch. It showcases her highlighting the problem of mass incarceration in the United States.
But if you're into leading a healthy life, consider watching Revenge Body. In this program, Khloé Kardashian will give you tips to positively transform your lifestyle.
Other top shows to watch on Hayu in 2022 include:
The Hollywood Medium
Botched
Million Dollar Listing
The DNA of Murder
License to Kill
Love and Hip Hop Atlanta
Love Island
The list goes on and on and on.
Wrap up
Spoofing your location is the only way to watch Hayu in the USA. Consider using a VPN due to its security and privacy features.
Smart DNS Proxy and Psiphon are equally up to the task. Both are stable, reliable, and worth a shot, albeit with some drawbacks.
Overall, you'll enjoy uninterrupted video streaming on Hayu regardless of your pick.