As a British expat who's made Greece their second home, I've faced the all-too-common challenge of missing my favorite UK shows.
I still remember the evening I tried streaming Doctor Who from my apartment in Athens, only to be met with the dreaded "Content not available in your region" message.
Like many, I was met with geo-restrictions that made streaming these shows nearly impossible.
The nostalgia was real – it wasn't just about missing a show; it was a piece of home I felt disconnected from
Luckily, after much trial and error, I've found the ultimate solution: VPNs.
In this guide, I'll explain exactly how a VPN helps you watch UK TV from Greece. You'll also get a step-by-step setup guide, tips to find the best VPN for streaming, and answers to common questions from fellow expats.
Follow these instructions and you'll be catching up on Great British Bake Off, Love Island, and other favorite programs in no time!
How does a VPN unblock UK TV in Greece?
VPN stands for Virtual Private Network – it reroutes your internet connection through remote servers around the world. This allows you to appear located in a different country.
For example, by connecting to a VPN server based in the UK, websites and services will think you're accessing them from there. This fools geo-blocks and lets you bypass restrictions.
So when you connect your Greek internet to a British VPN server, you can suddenly stream UK TV sites as if you were in the country!
It's by far the most reliable way I've found for expats to watch British television anywhere in the world.
Step-by-step guide to watch UK TV in Greece with a VPN
Here's a simple walkthrough on setting up a VPN for streaming UK TV from Greece:
Choose a VPN provider
Select a paid VPN service that offers fast UK servers optimized for streaming. I recommend ExpressVPN but NordVPN and CyberGhost are also good choices.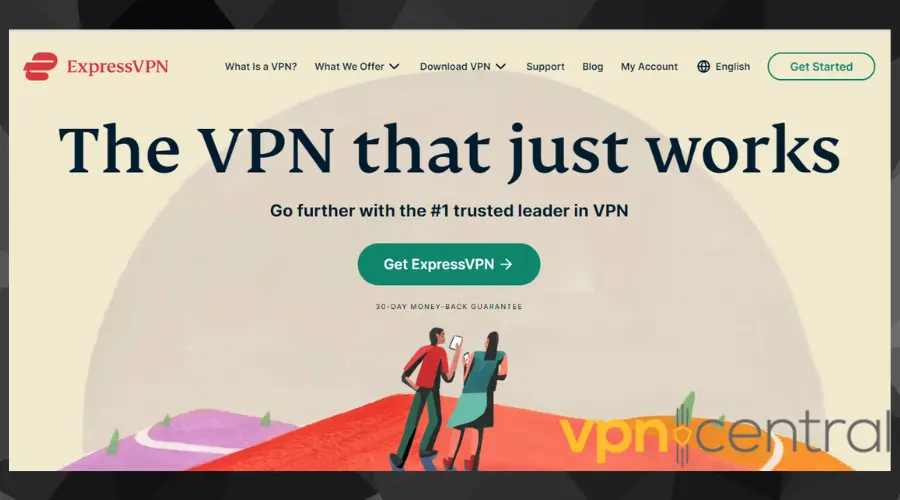 Download the VPN app
Get the app for your streaming device – whether it's a laptop, smartphone, tablet, or smart TV. Many support multiple devices.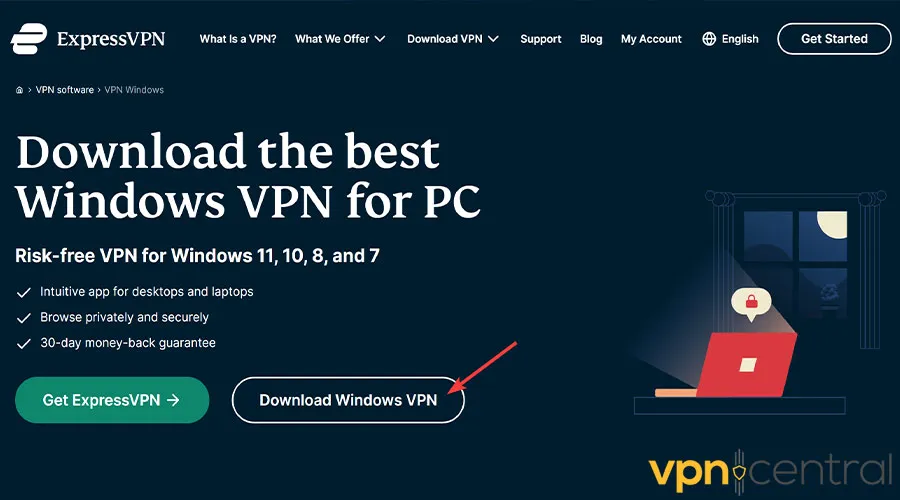 Install and sign up
Install the app and sign up for an account. Most accept payment through credit card or PayPal.
Log in and connect to a UK server
Open the app, log in with your account details, and select a server located in the UK. This will route your connection there.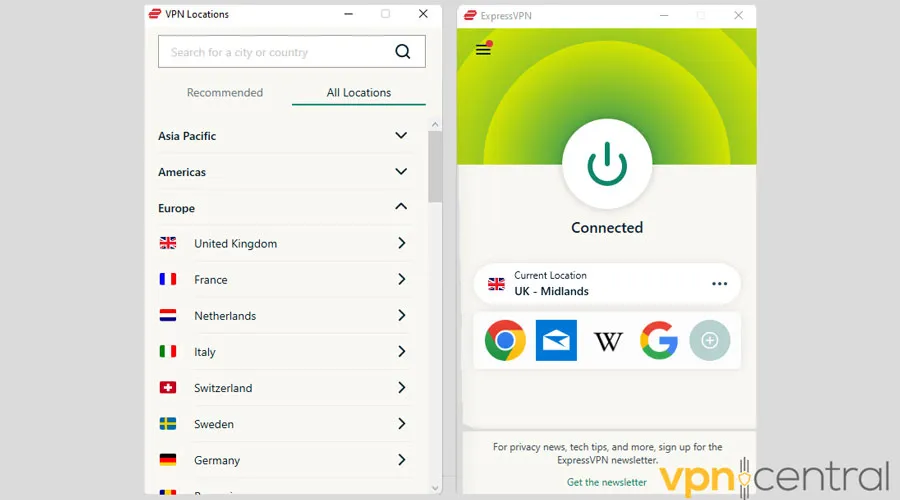 Open a UK TV site
Try visiting BBC iPlayer or another website. It should now work flawlessly as if you were in the UK!
Start streaming UK TV
Enjoy unrestricted access to all your favorite British television shows, live channels, on-demand libraries, and more.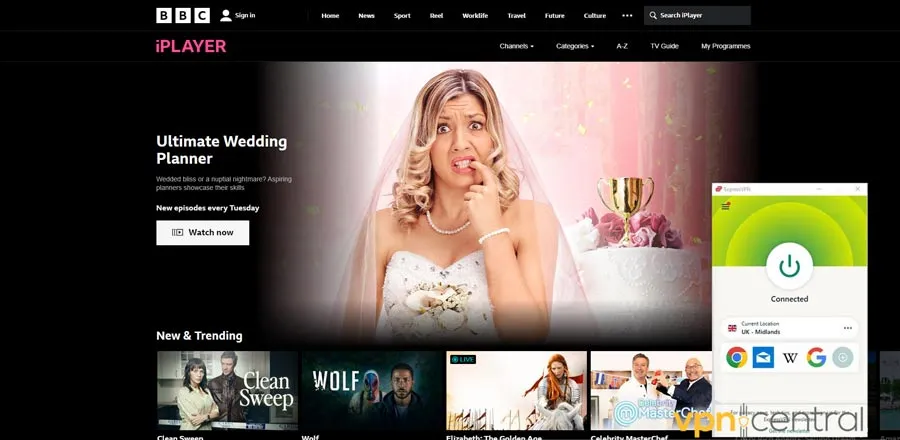 How to find the best VPN for streaming UK TV
While there are countless VPNs out there, not all are created equal. From my extensive testing, here are the features you should prioritize:
Lightning-fast UK servers – Ensure smooth, lag-free video with no buffering.
Unlimited bandwidth – Stream as much as you want without data caps.
Top-grade encryption – Keep your connection secure and private.
Easy-to-use apps – User-friendly apps for all your devices.
Reliable customer support – Get help setting up or troubleshooting your VPN.
30-day money-back guarantee – Test a VPN risk-free to see if it works for streaming.
I've had the best experience with ExpressVPN. It ticks all the boxes above and has provided the fastest, most consistent UK streams in my experience.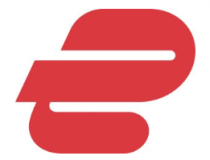 ExpressVPN
Watch all your favorite UK TV channels from Greece, and enjoy high-quality streaming with ExpressVPN.
Conclusion
Being away from home doesn't mean you have to miss out on the TV shows you love.
With the right VPN, you can enjoy UK TV in Greece or anywhere else in the world.
It's more than just entertainment; it's a piece of home, right at your fingertips.
FAQ
Will using a VPN slow down my streaming?
A quality VPN, like ExpressVPN, will ensure HD-quality streaming with minimal speed impact.
What if the VPN stops working suddenly?
Switch to another UK server or reach out to customer support. Issues are rare and often easily resolved.
Is watching UK TV through a VPN legal?
Using a VPN is legal, but always check the streaming service's terms regarding geo-restrictions.
Can I watch live UK TV or only catch-up content?
Both! With a VPN, you can access live broadcasts as well as on-demand content.
Does a free VPN work to watch UK TV abroad?
I don't recommend free VPNs as they are slower, unreliable, and less secure. A paid service like ExpressVPN is worth the small monthly fee.
---