Trying to make a quick buck but CaptchaTypers has flagged your IP address? We got your back.
When you get the Your IP has been flagged message, it indicates that the CaptchaTypers sees your activity as suspicious.
We will explore the reasons why CaptchaTypers flags some users' IP addresses, and what to do to stop it.
Why has your IP been flagged in CaptchaTypers?
To ensure the quality of its captcha-solving services, CaptchaTypers employs various measures to prevent fraud and abuse, one of which is flagging IP addresses.
When CaptchaTypers blocks an IP address, it means that they detected suspicious activity coming from that address.
This could include:
multiple failed login attempts
a high volume of captcha requests
other behavior that indicates that the user might be trying to abuse the system.
Flagging IP addresses helps to prevent bots and automated programs from accessing CaptchaTypers
It can also put a stop to sharing accounts, which is not allowed on the website.
Finally, CaptchaTypers handles sensitive data such as passwords, credit card information, and other personal data. They may flag your IP in an attempt to protect your account from hackers.
It's important to note that not all IP addresses are flagged for suspicious activity and that legitimate users may occasionally encounter this error message.
If you receive an error message that the website has blocked your IP, follow the instructions provided and take steps to resolve the issue.
How to fix it?
If you are a user of CaptchaTypers and this error keeps popping up, there are a couple of methods you can use to prevent this from happening.
You need to change your original IP address to a different one that's not blocked. Below are 2 foolproof methods to do just that: using a VPN or a private DNS.
Without further ado, to fix CaptchaTypers flagging your IP address, follow the instructions below.
1. Use a VPN
A reputable VPN will prevent the error your IP has been flagged from coming up when you are using this website. It does this by hiding your real IP so that the site only sees the IP the VPN assigns to you.
NordVPN is a great unblockable VPN that works great with CaptchaTypers. Here's how to use it:
Subscribe to NordVPN and download it to your device.

Install it on your device.

Launch the VPN app and log in with your correct credentials.

Connect to any server location.

Go back and try using CaptchaTypers again. You should have uninterrupted access by now.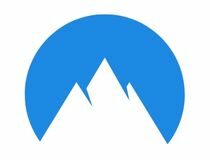 NordVPN
Use NordVPN to keep solving captchas without restrictions!
2. Use a SmartDNS Proxy
Smart DNS Proxy is another trustworthy service that will allow you to change your original IP address and access blocked content.
It combines proxies and DNS technology together to ensure your connection is secure. Here's how to use it to fix the your IP has been flagged error on CaptchaTypers:
Go to the setup page and pick a country of your choice. Preferably the US since that's where CaptchaTypers operates.
Select a server you want and keep the tab open.
On your PC, right-click on the Start button, then select the Control Panel.
Click on Network and Internet.
Click on Network and Sharing Center.
Click on Change adapter settings.
Right-click on your active connection to the internet and click Properties.
Uncheck the Internet Protocol Version 6 (TCP/IPv6).
Double-click on Internet Protocol Version 4 (TCP/IPv4).
In the General tab click on Use the following DNS server addresses.
Enter 23.21.43.50 for Preferred DNS and 54.299.171.243 for Alternate DNS. You can select other DNS servers here.
Check the box beside Validate settings upon exit.
Click Ok.
Windows Network Diagnostics will start and run for a little while, allow it. When it finishes, click on it to close.
Restart your computer.
Go to CaptchaTypers.com. Now, the error message should be gone.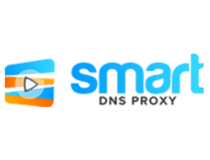 Smart DNS Proxy
Setup Smart DNS Proxy on your device to get rid of IP restrictions on CaptchaTypers!
Wrap up
If your IP has been flagged in CaptchaTypers, you have a chance to bypass this error. You can either use a VPN or a SmartDNS to have clean access to this website.
CaptchaTypers flags your IP if you try to use multiple IP addresses to solve captchas or if they have detected other suspicious activities from you.