Have you encountered the error max connection reached on Avast SecureLine VPN? If yes, you can go through this article to find the most effective solutions to fix this problem.
The VPN service from Avast has been a very affordable solution. As a result, it has become a popular choice among many users.
However, sometimes, you may encounter some errors with the Avast SecureLine VPN. Sometimes, you may not be able to remove this Avast VPN from your Mac, or there may be a license-related error. But, in this article, we are talking about the max connection reached error which is one of the most common ones.
This is a straightforward problem. But, many Avast VPN users are worried about thinking about many unnecessary items.
If you are one of the users suddenly facing this issue, it is time to get some guidance to solve the problem. However, before that, you should know the reasons behind this error.
What causes the max connection reached error on Avast SecureLine VPN?
No matter what devices you are using this VPN service, the error may haunt you. After seeing the error message, you can easily guess that you have exceeded the permitted number of devices to use the service.
But how does it happen? If you dig deeper, you will get the following reasons.
You have accessed the VPN from too many devices.
Your subscription plan comes with a limited number of device usage facilities.
You have shared the license with someone else.
Avast has put a limit on your license.
Luckily, you can overcome all of these reasons and get rid of the problem quickly.
How do I fix Avast SecureLine VPN max connection reached error?
1. Deactivate the license from other devices
Open the Avast SecureLine VPN app.
Click on Menu.
Go to My subscriptions.
Click on your Avast SecureLine VPN subscription.
Then, click on Deactivate this subscription.
It will ask for final confirmation. Just click on Deactivate.
You can deactivate the subscription on the devices you don't need and get available slots for new devices. Then, try to use the VPN. Then, you will no longer face the problem.
2. Upgrade your license
Some subscriptions allow you to use this service on a few devices. If you purchase any plan through the standard channel, you should get up to the ten-device limit.
However, if you get an activation code from a third party or purchase a mobile phone, the subscription may allow you to use the VPN on 1, 3, or 5 devices, depending on the plan.
In this type of case, you must upgrade your license to use the Avast SecureLine VPN on a maximum number of devices.
3. Contact Avast to reset your license
If you can not deactivate your license and don't know what is going on, it is better to contact the Avast team. Then, explain your problem. They will reset your license or fix the problem.
To avoid this type of issue, avoid sharing your license with someone else. And always try to get the subscription from the official source.
If you notice that the VPN app is not working according to your expectation, you can find out how to fix Avast SecureLine VPN not working.
4. Use alternatives to the Avast SecureLine VPN
If you are not happy with the Avast VPN and the problem persists for technical reasons, you may consider an alternative. In this case, we suggest the followings:
1. Private Internet Access
Private Internet Access (PIA) is one of the best VPN services you can use instead of the one from Avast. It has a massive global network of 35000+ servers, enough for a fantastic experience.
These servers are located in 100+ different locations in 78+ countries, which helps to reduce the VPN latency significantly. Overall, you can get an excellent experience with the PIA.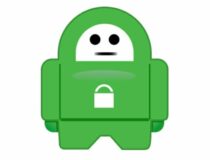 Private Internet Access
To get fantastic performance and security, this choice is a perfect VPN solution which is a decent alternative to the VPN service from Avast.
2. NordVPN
NordVPN is another VPN that can provide you with superfast performance and an incredible level of security. It has 5441 ultra-fast servers in 60+ countries around the world.
You can use this VPN for almost every purpose you need. So, it's an ideal choice if you do not have a budget issue.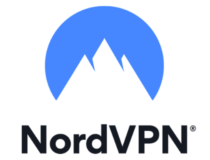 NordVPN
For better security and staying anonymous on the internet, there are very few VPNs comparable to NordVPN.
3. Surfshark VPN
Surfshark VPN is an excellent affordable VPN service you can consider if you do not wish to continue using Avast SecureLine VPN. This service also provides exceptional performance with better security.
Surfshark is an attractive choice as an Avast VPN alternative for being affordable, secure, and reliable.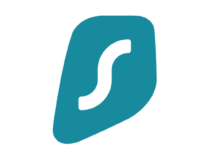 Surfshark VPN
If you need a perfect affordable alternative to the Avast SecureLine VPN, you can go for the Surfshark without worrying about performance and features.
These are the ways to get rid of the Avast SecureLine VPN max connection reached issue. Feel free to put your thoughts in the comment box if you have something to say that may help others.