Project Free TV is basically a website that acts as a TV library. It doesn't host content of its own, but it collects different TV channels and shows that you can stream.
All of them are already on the internet, but they are scattered around the web. Project Free TV basically allows you to access them all in one place.
To many, this is the very definition of convenience.
However, accessing a lot of this content is illegal because it's copyrighted.
And since your ISP (Internet Service Provider) can see your activities, you shouldn't visit Project Free TV without some protection.
Which is where VPNs come in.
Best VPN for Project Free TV
VPNs have been around for a long time. However, their popularity has gone sky-high relatively recently, and because of that, there are now hundreds of them.
This is both good and bad at the same time. It is good because it shows that people have finally become aware of some major privacy issues online. However, it is also bad because you can't tell which VPN to use anymore.
Not every provider is equally as good, but to new users, telling the difference is basically impossible. There are many things for them to watch out for, and many features that they have to consider.
Some are more important than others, and someone without experience when it comes to using a VPN simply can't know what to look for.
So, if you want to access content on Project Free TV and stay safe while you are doing it, you will need the most capable providers. Luckily, we have already done our own tests, and we have several recommendations for you.
Those include:
So let's take a closer look at them, and see what each of them has to offer.
ExpressVPN is one of the best providers in the entire VPN industry. It has many features to offer such as unlimited bandwidth and speed, as well as very affordable prices.
It offers several different protocols for you to choose from, and it has a very strong no-logging policy. This means that none of your online activities are kept, and your privacy is completely safe. Also, it uses very strong 256-bit encryption, which will guarantee the safety of your data.
It also offers servers in 77 different countries, and there is even a 30-day money return policy. In other words, when you pay for it, you will have an entire month to choose if you like it or not.
As for payment options, there are many, including PayPal, Bitcoin, and multiple credit and debit cards. You can also use it on any device, including:
Android
Windows
Mac
iOS
Linux
The app is user-friendly as well. Even if you run into a problem, you can contact its customer support at any time.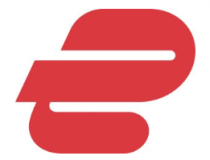 ExpressVPN
Easily access Project Free TV anywhere in the world thanks to ExpressVPN's speedy servers.
Next, we have IPVanish. This is another example of an excellent VPN provider, and also a very popular choice. It is probably the best option when it comes to streaming because of its high-speed service.
It also allows torrenting, which makes it great if you need to share files as well.
IPVanish offers more than 850 servers that are located in over 80 countries. That is over 40,000 IP addresses in total.
Like ExpressVPN, it keeps no logs, it has great encryption, as well as 24/7 customer service. You can also connect multiple devices at once, which is great if you want to protect all of them.
It offers three different packages, several different protocols, and intuitive software. You can also use it on pretty much any device and system. Lastly, it offers a 7-day money-back guarantee, which is a pretty good substitute for a free trial.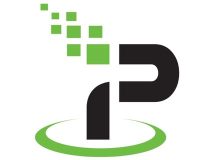 IPVanish
If you want to watch Project Free TV without worrying about your digital tracks, try IPVanish.
Next on the list is NordVPN. Like our previous entries, it offers a lot, and it is also extremely well-organized. Its connections are fast, and its network is also more than decent, with 981 servers in 58 countries.
Its main feature, however, is its encryption. In order to provide its users with extra safety and security, this VPN actually uses double encryption, which is a feature that you won't see a lot.
Your data literally gets encrypted twice, which makes it even safer than usual. It is absolutely perfect for things like accessing Project Free TV.
But that is also not all, for this VPN also offers excellent speeds. Setup is simple as well, and everyone can find their way around the app, no matter if they are familiar with VPNs or not.
NordVPN also has a strict no-logging policy and a kill switch for extra protection.
P2P file sharing also works here, which is very good news for many users. All in all, it is a great provider, and you definitely won't regret trying it out.
And if you do, its 30-day money-back policy will allow you to go back on the deal and get your money back.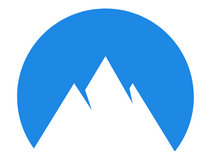 NordVPN
Enjoy Project Free TV in complete privacy with NordVPN's advanced security features.
What is the problem, and how does it all work?
Well, as we already have mentioned, certain countries and their services limit their content to their local audience.
That poses a problem for many who would like to access it because they simply can't. The websites won't work for them.
This is done by enforcing measures like geo-restrictions. Basically, they work by blocking IP addresses that don't belong to regions that the streaming service supports.
Whenever you access a website, it scans your IP address, and since IPs carry info about your location, you would not get access if you are from another country.
Project Free TV allows access to anyone and from anywhere. This is a problem for copyright holders.
If you are caught watching something like that on Project Free TV, you can get a fine, or maybe even worse. Luckily, VPNs can help with that.
What are VPNs and how can they help?
VPNs are Virtual Private Networks that can protect you during your online sessions. They do so by providing multiple layers of security. Every VPN offers multiple features that you can use in order to keep your identity and actions private.
Each of them offers different kinds and a different number of features, but there are three of them that all VPNs have in common. Those include security protocols, data encryption, and server networks.
For example, through the use of security protocols, VPNs can hide your data flow by forming a secure tunnel around it. This tunnel will connect your device and the internet, and anyone who wants to spy on you won't know what you are doing anymore.
Next, there is data encryption. If there is a leak somewhere, and the tunnel is not protecting you properly, encryption will cover you. With it, even if someone does collect your data, they won't know what they are looking at.
Finally, there are server networks that VPNs offer in order to increase your anonymity. They have their own servers in many countries around the world. These hide your real IP address and give you a new one. This serves two purposes.
First, it gives you access to restricted content, since your new IP belongs to the place where the server is located.
Second, all of your online actions will now be connected to this other IP address, while your private one is safe.
Conclusion
Accessing Project Free TV is easy for everyone, but if you want to have safety alongside convenience, you need extra protection. VPN is the perfect way to go, and all you need to do is choose the right one.
Once you get the best VPN for Project Free TV, everything else will fall into place. You will have hours upon hours of awesome content, all the while knowing that you are perfectly safe and secure. So make your choice, get it today, and start enjoying all the free TV that you can handle.
---