Match.com is a veteran dating site with a user base of over 20 million. Despite its popularity, there are still regions where it's not available. The dating platform serves 58 different countries in 12 languages.
Once a user creates a profile on the platform, they will be shown possible matches in their region, based on their preferences and personal information.
If you decide to use a VPN you can make it appear as if you browse from supported countries and change your location to connect with people that aren't necessarily in your area.
Why do you need a VPN for Match.com?
→ Bypass geo-blocks: unlock match.com where it's not available, and change your location to chat with people outside your region
→ Encrypt data to prevent tracking: users have had their information leaked and have been tracked countless times on this website, which is why you need a VPN to keep your data safe
What are the best VPN options for Match.com?
1. ExpressVPN – fast and secure servers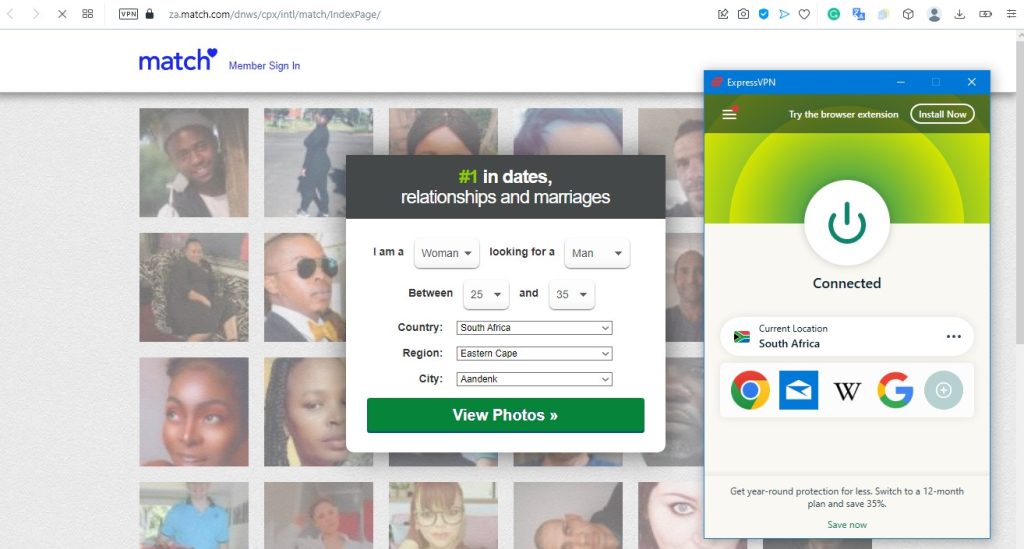 ExpressVPN is a highly-rated all-rounder VPN with a wide range of 3000+ fast servers in 94 countries.
Accessing Match.com from an unsupported country is as easy as a few clicks when using this VPN. You can rest assured that your connection is secure and untraceable.
With ExpressVPN, you will never have to worry about hackers stealing your credit card details due to its top-notch AES 256-bit encryption features and connection protocols.
This VPN is so big on privacy and security with its strict no-log policy which ensures that none of your information such as your IP address, browsing history, or online activity is ever recorded.
ExpressVPN is available on Windows, Mac, iOS, and Android platforms. It has a user-friendly interface that makes navigation easy and offers a 30-day money-back guarantee.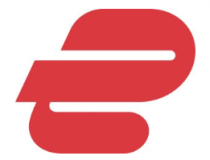 ExpressVPN
Remove regional barriers and connect with people around the world by connecting to ExpressVPN!
2. NordVPN – most advanced privacy features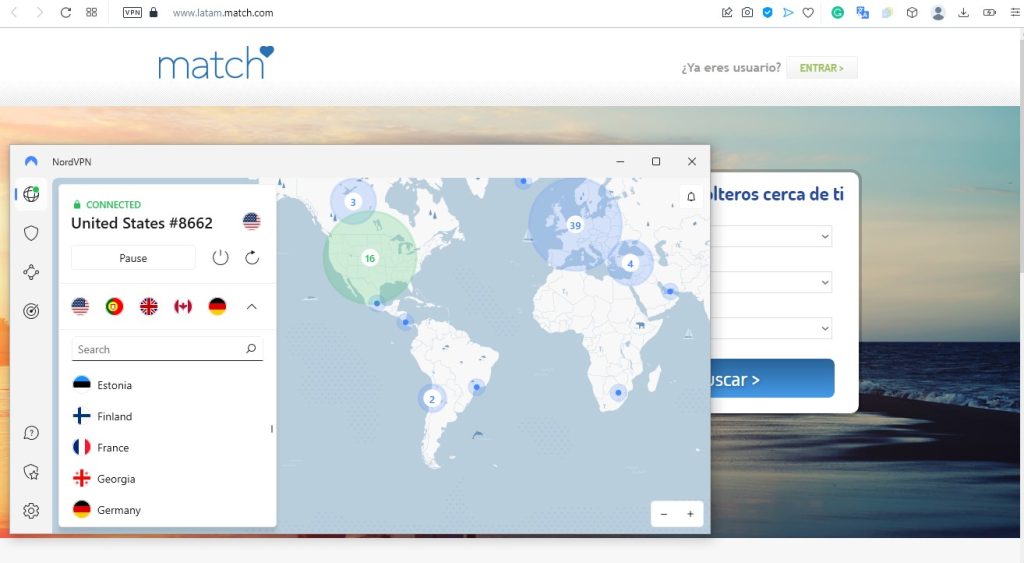 NordVPN boasts over 5442 servers in 59 countries, all of which can help you bypass match.com's geo-block from unsupported regions.
It is safe, has fast servers, offers a secure connection to prevent online spying, and enables you to connect to the website if you are in a country where Match.com is not available.
NordVPN uses 256-bit key AES encryption, so, your financial information and personal data are safe. It makes it very difficult for trackers to get any information about your true identity or whereabouts.
In addition, Its CyberSec feature uses advanced technology that stops ads and popups, creating a more seamless experience online.
The VPN does not log your traffic activity or any other information. Also, it is available on Windows, Mac, Linux, and Android.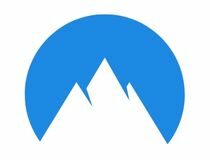 NordVPN
Use NordVPN to connect get rid of geographical barriers and protect your information on Match.com!
3. Surfshark – affordable VPN with unlimited connections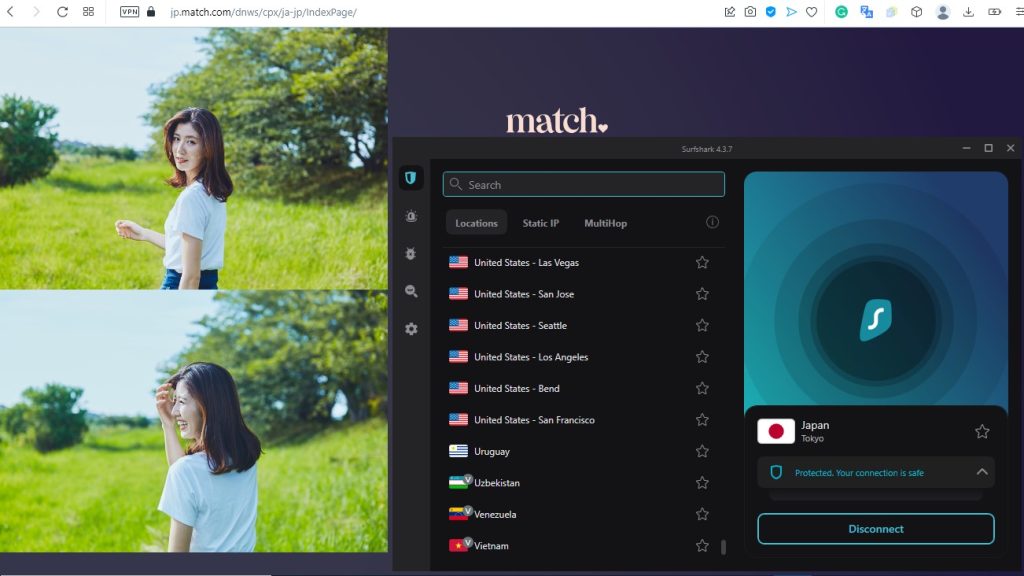 Surfshark ticks all our boxes for what a good VPN should be. It is a more affordable VPN with amazing features and it has over 3200 servers in 100 countries.
This makes it a great choice of VPN if you intend to access match.com from an unsupported region or explore the dating pool of other places around the world.
Surfshark VPN uses AES 256-bit military-grade encryption protocols to secure user connections. With this feature, no tracker can get ahold of your information or spy on your activities online.
You can download Surfshark VPN on Windows, Mac, iOS, and Android platforms. Take advantage of their 30-day money-back guarantee and test it out risk-free.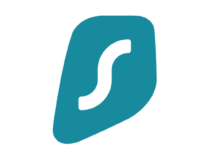 Surfshark
Connect to a secure Surfshark server to protect your data while chatting and making new connections on Match.com!
4. CyberGhost VPN – Complete anonymous browsing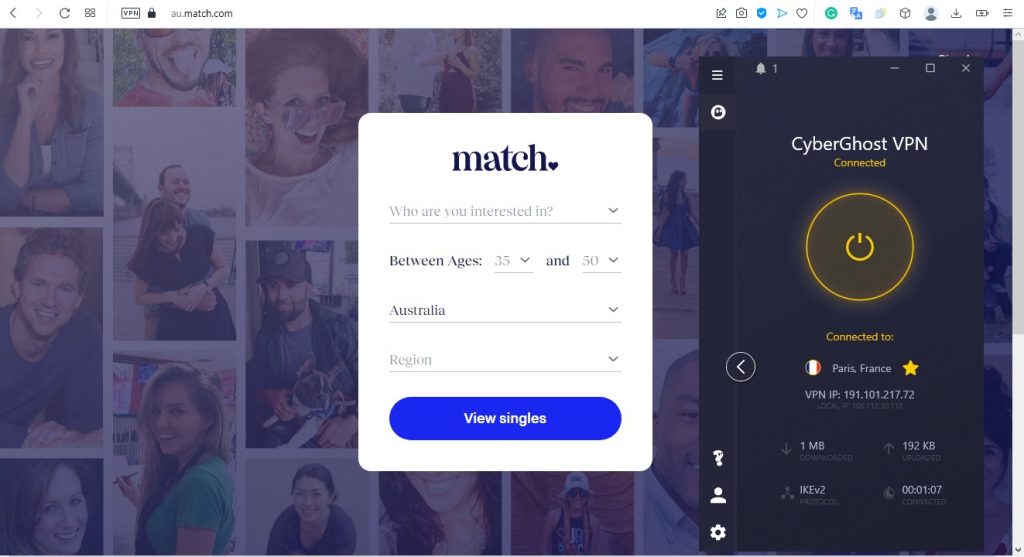 If you are big on online anonymity and want to protect your data while using Match.com CyberGhost VPN will definitely be a good choice for you.
It gives users access to 6000+ secure servers in more than 88 countries. These servers allow anyone to easily unblock match.com in any restricted location and enjoy secure browsing.
In addition, CyberGhost VPN's AES 256-bit encryption algorithm means that no one has the chance to spy on your activities while using the dating platform.
CyberGhost VPN also has a strict zero-log policy which means that user activities are never recorded. Therefore, you can browse the dating platform without fear of being monitored.
It allows for connection on up to 7 devices simultaneously and it is available on Windows, Mac, iOS, and Android platforms.
If you are unsatisfied after using the service, you can take advantage of their 46-day money-back guarantee.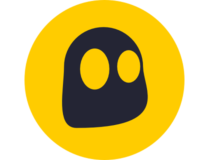 CyberGhost
Expand your dating options & unlock match.com from anywhere in the world by using CyberGhost!
5. IPVanish – unmatched privacy features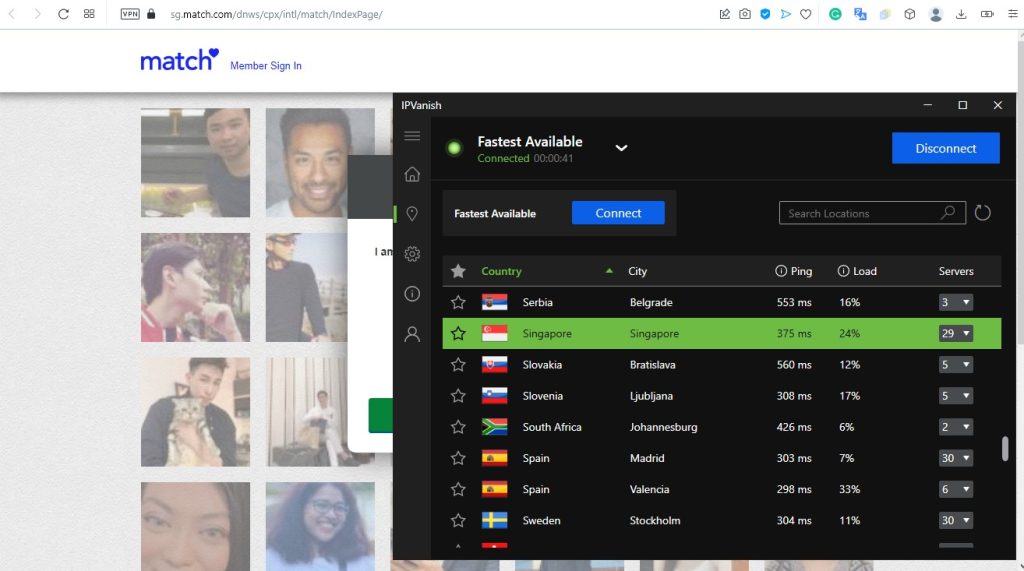 Looking for a reliable VPN to let you Match.com in a location different from your own? Get IPVanish to accomplish just that.
It has over 2000 servers in more than 75 locations to easily unblock match.com in any location you want.
You have access to 40,000 + IP addresses to protect your identity. Dating platforms have their fair share of malicious users that try to track you down, but with your IP masked, there's not much to worry about.
Connecting to the internet with IPVanish is safe and secure due to its enhanced connection protocols which include WireGuard, OpenVPN, IKEv2, and IPSec.
You can enjoy all these security features on multiple platforms from one account. That means you can use IPVanish on Windows, Mac, iOS, and Android platforms simultaneously.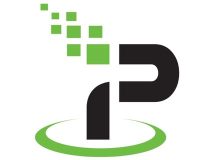 IPVanish
Connect to Match.com using IPVansih to remove geo-blocks and get top-notch online privacy!
Since you provide personal information and have to activate location services, we recommend using a premium VPN for match.com.
They have more servers and are less likely to disconnect or leak information, as opposed to free options.
At the beginning of this article, it was stated that the website is prone to hacking and you sure don't want your details in the wrong hands.
To enjoy the best of online dating on Match.com, invest in any of the above-listed VPNs. They are guaranteed to work with match.com while offering privacy and being easy to use.
Try out a few if you're not decided yet because they offer either a free trial or a money-back guarantee.