Virgin Media Superhub 3 is one of the best options on the UK router market, but it can be further improved with a VPN.
The router boasts fast and dependable broadband to deliver peak WiFi connections. However, it can occasionally underperform, especially when you connect a ton of devices.
Additionally, some users suspect that Virgin Media throttles their traffic. To fix and prevent these issues, you can use a suitable VPN. Find the best options below.
Why do I need a VPN for Virgin Media Superhub 3?
A VPN is undebatably one of the best tools if you want to use a router like Virgin Media Superhub 3. Firstly, it protects you online by encrypting all of your traffic.
Also, although it's not 100% confirmed, some users report that Virgin Media is throttling their traffic, especially when torrenting or gaming.
A VPN will conceal your IP address from internet service providers, therefore making it impossible for them to throttle or restrict you in any way.
Another role that a VPN plays when used with a router is bypassing geo-blocks. By connecting a powerful VPN to your router, you can access any country and geo-blocked services often at a cheaper price.
Lastly, a router connected to a VPN is a combo for incredible internet connection speed. You can stream movies without any buffering issues and gaming will be a whole lot of fun because of zero latency.
What are the best VPNs for Virgin Media Superhub 3
1. ExpressVPN – extremely fast servers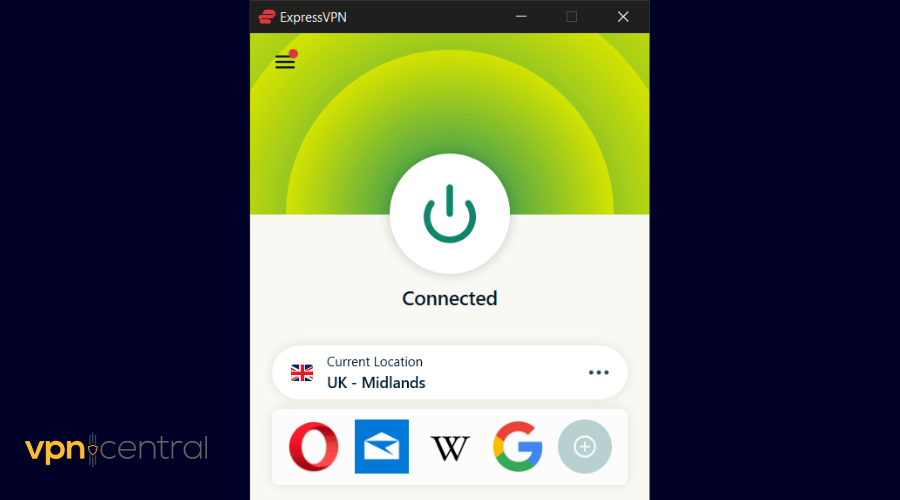 If you need a VPN that will add an extra boost to your router's network, then we highly recommend ExpressVPN.
With its well-optimized 10 Gbps servers, you can stream videos and play games on your Virgin Media Superhub network without any issues.
ExpressVPN has 3000+ servers in 94 countries. So it's likely you will find a location close to you as well as tons of remote servers from around the world so you can bypass geo-blocks.
If you just want good browsing speed and increased online privacy, we recommend picking a UK server. Generally, the closer you're located to your VPN server, the better the speed.
In the UK, ExpressVPN has servers located in East London, Docklands, London, and Midlands.
This VPN also uses standard 256-bit military-grade encryption to redirect users' traffic to a different server. This keeps the users' activities from being stolen for commercial purposes by third-party websites.
When ExpressVPN encrypts your traffic and masks your IP address, you can rest assured that none of your traffic will be monitored or restricted.
Additional features of ExpressVPN include:
Up to five devices simultaneously
24 hours live chat support
VPN split tunneling
OpenVPN/IKEv2/L2TP and IPsec & Lightway protocols
No activity log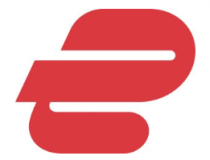 ExpressVPN
Get the best privacy without compromising on the speed with ExpressVPN!
2. NordVPN – high-end security features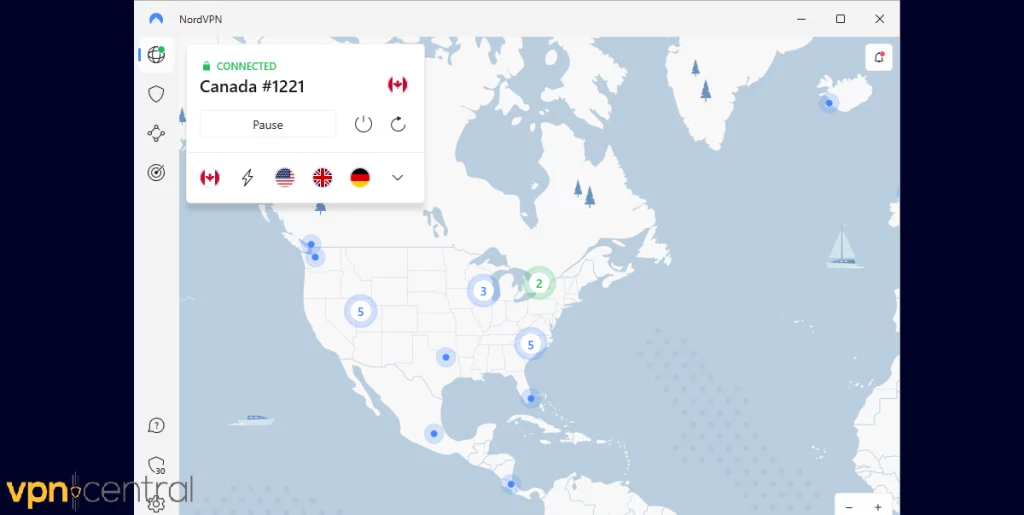 NordVPN has stood out among others as one of the most secure VPNs for Virgin Media Superhub 3. It uses 256-bit encryption to encode users' traffic, making it difficult for trackers to steal their information.
Your internet service provider may throttle your connection if you are gaming or streaming. To prevent this occurrence, NordVPN masks your real IP address, assigns you a new one, and encrypts your traffic.
On top of that, VPN tricks a restricted or banned website into thinking you are in an acceptable location even when you are not. It achieves this by giving you an IP address that is unique to that region.
NordVPN has 5000 + swift servers in 59 countries all around the world. The VPN automatically connects you to a server when you turn on your internet in a bid to keep all of you away from cyber harm.
In the UK, NordVPN has servers in London, Manchester, Edinburgh, and Glasgow.
So if you want to shop, book a flight, do financial transactions, or stream Netflix content unavailable in your country, you can count on NordVPN.
Extra features of NordVPN include:
Up to six devices simultaneously
30-day money-back guarantee
Dedicated IP
Strict no log policy
Split tunneling
DNS leak protection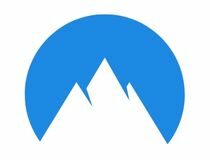 NordVPN
Secure your online data for safer browsing and get access to any online platform from around the world.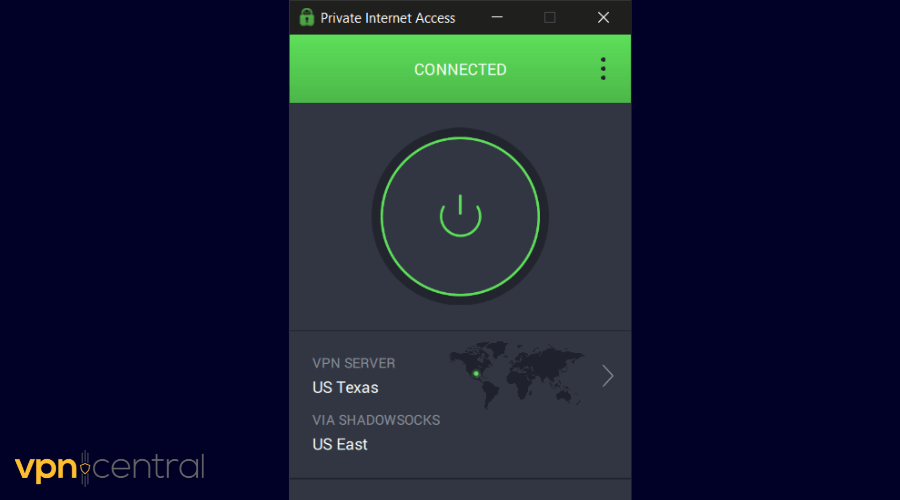 35,000+ servers in 84 countries worldwide is a record Private Internet Access (PIA) has set. These servers are fast and secure enough for all your online activities. You can play your games or stream with ease.
If you want to browse locally on your Virgin Media network, we recommend picking a VPN server in the UK. You can select servers from London, Manchester, and Southampton.
On top of these, PIA has dedicated servers optimized for streaming. Those are specifically configured to bypass strict blocks on platforms like Netflix. It has such servers all around the world, including London.
There are times when services like video game online stores and flight booking are cheaper in a country where you are not a resident. And most of the websites that offer these services are restricted.
PIA can allow you to bypass this ban and give you quick access to any of the websites. The only thing you need to do is to connect to a server from another country and it will seem as if you're located there.
When it comes to security, PIA has a good grip on it. This VPN uses AES 256-bit encryption to encode your presence online, therefore, keeping trackers at bay.
More characteristics of Private Internet Access:
Up to 10 devices connected simultaneously
24/7 customer support
DNS leak protection
Dedicated IP address
Automatic kill switch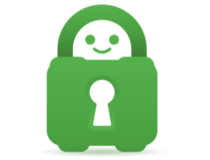 Private Internet Access
Get access to thousands of fast servers for online security and amazing connections!
4. Surfshark – easy to setup and use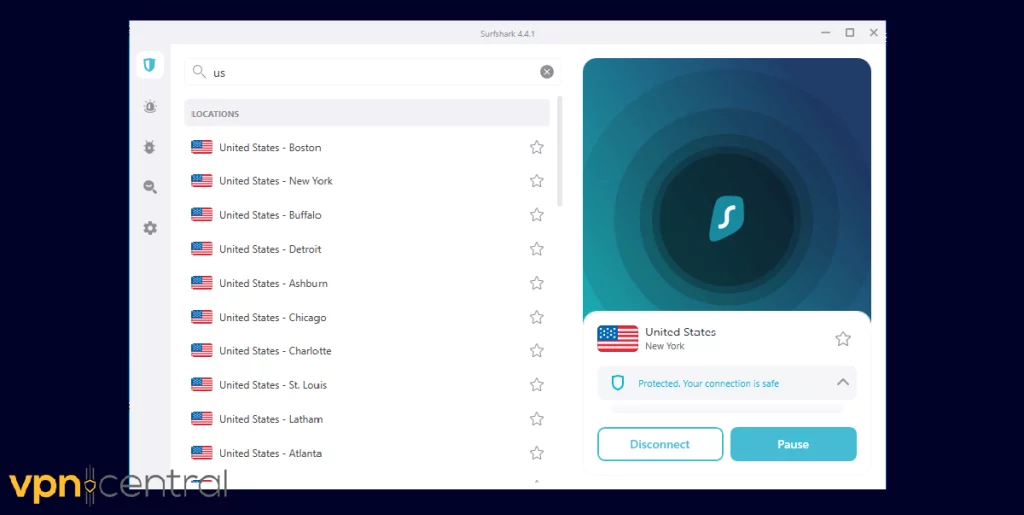 Surfshark has user-friendly features and supports pretty much any platform and operating system. You can easily set it up on all devices on your Virgin Media Superhub network.
The VPN protects your data from theft using industry-leading AES 256-GCM encryption. To know how security conscious this VPN is, it has an extra camouflage mode for an extra layer of protection.
If you want a VPN with servers in a lot of locations then you can definitely give Surfshark a try. This VPN has 3200+ servers in 100 global locations. A lot to switch to in any region of your choice.
For those who want to browse locally, there are several options. Surfshark has servers in London, Manchester, Edinburgh, and Glasgow.
Surfshark supports protocols like OpenVPN and IKEv2/IPsec that equally adds to your digital safety. So you can carry out online banking, shopping, or browsing without the fear of data leaks.
More features of Surfshark include:
Unlimited devices simultaneously
WireGuard protocol
Split tunneling
No log policy
Private DNS
Leak protection
Steady customer support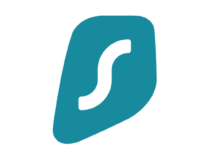 Surfshark
Connect to this reliable VPN to get amazing browsing speeds and complete online privacy!
Conclusion
Virgin Media is one of the UK's biggest ISPs, with an overall happy user base. If you're using this service, a VPN will further boost your connection and ensure all your traffic data is completely private and secure.
While you cannot install a VPN directly on the Virgin Media Superhub 3, you can connect all your devices to it or use a secondary, VPN-compatible router to create a passthrough.
We hope this article helped you choose the best VPN for Virgin Media SuperHub 3 to browse safely online.
If you're having trouble deciding, note that all of these include money-back guarantees, so you can try out a few.