NCSoft's Blade and Soul, or BnS, is one of the most popular martial arts MMORPGs right now. It lets you choose among four races, customize your character, and explore an open world with other players.
Unfortunately, Blade and Soul lag issues may sometimes impact your journey and spoil the experience. There's nothing worse than having the game stutter mid-combat and turn its course completely.
Let's take a better look at what may be behind these problems and how to address them.
What Causes Blade and Soul Lag Spikes?
Numerous network or hardware problems can cause an occasional lack of responsiveness in the game.
Some of the most common examples include:
Slow internet connection
Too many devices on the Wi-Fi network
Unnecessary background applications
Too high graphics settings
Long geographical distance between the player and the game's server
Bandwidth limits
Outdated hardware
Outdated drivers
Once you identify what causes your Blade and Soul latency, resulting in lag, it's time to find a solution.
How to Fix Blade and Soul Lag Issues?
Here are some common fixes you can try:
Use a Wired Connection
A slow connection can cause various problems while gaming. Ethernet is more stable and reliable than Wi-Fi, and it reduces latency. Also, you don't have to worry about how far away you are from the router.
In some situations, using an Ethernet cable can be an effective Blade and Soul stuttering fix, so give it a go.
Decrease Graphics Settings
The simplest answer is often the correct one. If your PC can run Blade and Soul, but it's not powerful enough to handle it at high pre-set, try optimizing it.
You can use Advanced Settings to lower in-game visual quality and eliminate lag. CPU-intensive effects such as physics are a good place to start.
Accessing this menu is easy:
1. Launch Blade and Soul.
2. Click on the gear icon in the bottom left corner of the character select screen.
3. Open the Graphics tab.
4. Click on Advanced Settings.
5. Lower graphics that aren't necessary for your gameplay.
For example, depending on your GPU, limiting the frame rate in Default Settings may reduce Blade and Soul input lag.
Furthermore, you may need to access this menu after you start playing. One way to do so is to hit the Esc button and click on Settings. Alternatively, you may press the O key on your keyboard.
Experiment with different configurations to see what works best on your PC.
Close Unnecessary Background Apps
Even if your machine meets the minimum system requirements, you may still experience some Blade and Soul FPS lag. To avoid that, you should ensure nothing is stealing system resources from the game.
Press Ctrl, Shift, and Esc on your keyboard to open Task Manager and look at processes currently running.
If there's something you want to halt, select it, and click on End task in the bottom right corner.
Relieving your PC off some tasks can eliminate lag, so launch Blade and Soul and check if this has fixed the problem.
Reset Your Network Settings
That's another way to reduce game lag, and here's how to do it on Windows 10:
1. Navigate to Settings from the Start menu.
2: Choose Network & Internet from the first row.
3. Click on Network reset at the bottom of the page.
4. Choose Reset now and then click Yes.
5. Wait for your computer to restart, resetting network adapters and configuration.
The process is similar on Windows 11, except that the Network Reset button is located in the Advanced Network Settings.
Once you complete the process, launch the game to check if your Blade and Soul lagging problem has disappeared.
Use a VPN
When playing online, you may end up on a server that isn't best for your physical location. If that's the case, changing your virtual location with a VPN can help.
A good gaming-optimized virtual private network is ExpressVPN. It's reliable and easy to configure in just a few steps:
1. Get an ExpressVPN subscription from the company's website.
2. Download the app on your PC.
3. Follow the installation instructions to set it up.
4. Launch the app and log in using your credentials.
5. Connect to a suitable server.
6: Launch Blade and Soul.
ExpressVPN is one of the top options on the market, offering excellent speeds on a day-to-day basis. Furthermore, it's a safe bet if you want to eliminate Blade and Soul stuttering.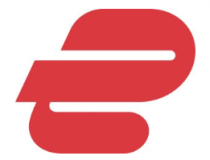 ExpressVPN
ExpressVPN is a great VPN service that can help you fix the Blade and Soul lag within seconds!
There are some other great providers for reducing Blade and Soul lag and latency. They can also help you improve game response, bypass bandwidth limits, and avoid DDoS attacks.
By connecting to the right server, you can eliminate even the slightest Blade and Soul combat lag and focus entirely on the gameplay.
Blade and Soul Recommended Specifications
If you experience frequent Blade and Soul frame drops, resulting in lag, it's likely your computer has an outdated graphics card or insufficient RAM.
To check if your hardware is the reason for the troubles, see if it meets the minimum or recommended system requirements for the game.
Listed below are the updated specifications from the official Blade and Soul website following the Unreal Engine 4 update:
| | | |
| --- | --- | --- |
| | Minimum | Recommended |
| CPU | Intel i5, Ryzen 5 or 1st gen or later | Intel i7 9th gen, Ryzen 7 3rd gen or later |
| RAM | 8GB or more | 16GB or more |
| Graphics Card | NVIDIA GeForce GT 730 6GB / AMD Radeon R7 240 or more | NVIDIA GeForce GTX 1060 6GB / AMD Radeon RX 570 or more |
| Hard Disk | 200GB or more | 200GB or more |
| OS | Win 10 64-bit | Win 10 64-bit |
| DirectX | 11 | 11 |
If your machine meets all requirements, then network issues are the reason for your BnS lag.
Don't forget to check whether your drivers are up-to-date, as, on some occasions, they may cause games to lag.
Conclusion
Blade and Soul lag issues can be infuriating, but you should be able to resolve them in no time with any of the methods outlined above.
Unless you face hardware problems, ExpressVPN will ensure a flawless and safe gaming experience, so don't hesitate to try it out.
Share with us in the comments below which solution worked best for you.