Blade and Soul is an MMPORG with an open world and fantasy martial arts that you can play online.
You can choose your character from 4 races and fully customize it as you like it, engage in PVE content to fulfill quests, as well as fight other players like yourself in PVP mode.
Also, this game is compatible with Windows PCs, iOS, and Android devices. It has hundreds of servers available in North America and Europe.
Because many users seem to be interested in discovering what are the best VPNs to use when running Blade and Soul, we've compiled a list of valuable solutions.
If you want to always play this game without any trouble, we strongly recommend checking the options below.
Why should I use a VPN for Blade and Soul?
Some players report high ping in Blade and Soul, which is essential to the game since you have to rely on timed combo moves during combat.
If you're one of those players who can no longer enjoy Blade and Soul due to high ping, it's time to look into workarounds. And there's no easier way to fix this problem than by using a VPN to improve your ping.
By getting equipped with a reliable virtual private network solution, you can not only eliminate lag and delay while playing Blade and Soul but also protect your PC from DDoS attacks.
Why is BnS so laggy?
First of all, you may have Blade and Soul lag due to multiple reasons, but the most probable is network connection issues.
The most common two reasons for this game FPS drop are usually graphics card driver issues and server connection errors.
Some users reported Blade and Soul as super laggy games. So, in order to fix this performance issue, a VPN connection will perform flawlessly on your side.
What are the best VPNs for Blade and Soul?
1. NordVPN – Best server coverage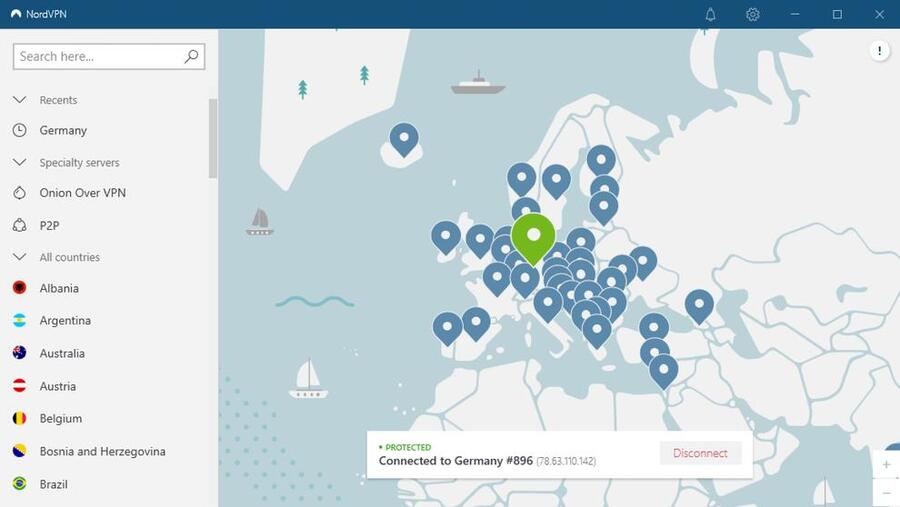 Our next solution is extremely popular among worldwide users, offering over 5000 servers. So, it's safe to say that you have a lot of options from which you can choose.
NordVPN has powerful features and if you're wondering if it is reliable to use it while running Blade and Soul, make sure you keep on reading.
This VPN is great for gaming as it is excellent against bandwidth throttling, DDoS, or malware attacks. Plus,
NordVPN allows you to play games and navigate on a browser, without being worried about discovering your activity and data.
Like most of its competitors, NordVPN offers a 30-day money-back guarantee. So, if it won't work as expected, you can always get your investment back.
Check out these key features of NordVPN:
Over 5000 servers around the world
Great against bandwidth throttling, DDoS, or malware threats
Fast and powerful
30-day money-back guarantee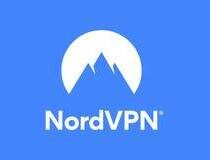 NordVPN
Looking for a reliable VPN to reduce ping and latency on Blade and Soul? Try NordVPN.
2. ExpressVPN – Optimized gaming VPN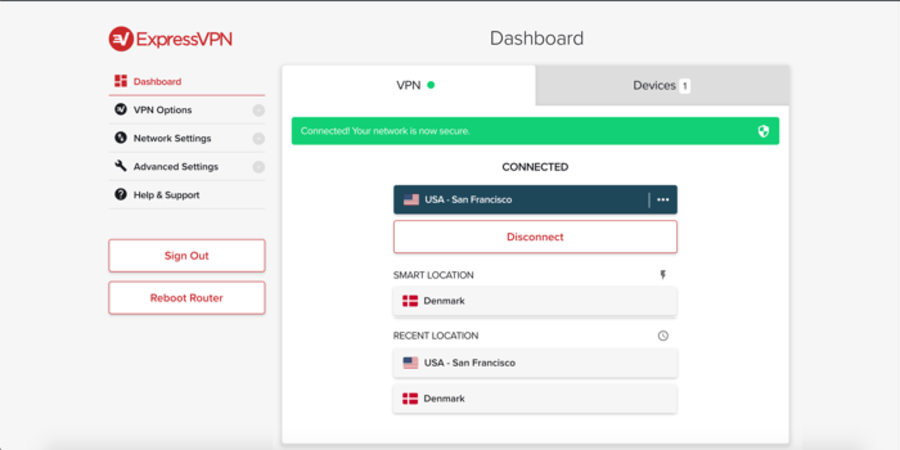 Our last recommendation is ExpressVPN. With over 3,000 servers in 90 locations, you'll always be able to find one near you to ensure the fastest speeds possible while playing Blade and Soul.
This VPN offers a Speed Test option, that allows you to investigate it from your PC across all the available servers.
Plus, our research proved that ExpressVPN speeds are excellent on a day-to-day basis. In this matter, you won't have to worry about experiencing lags on regular browsing, visiting websites, or overall online navigation.
Keep in mind that this VPN is compatible with multiple operating systems, such as Windows, iOS, or Android.
Check out these valuable attributes of ExpressVPN:
3,000 servers in 90 locations
Excellent speeds
Compatible with Windows, Linux, Mac, iOS, Android
Speed Test feature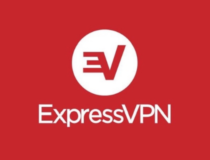 ExpressVPN
ExpressVPN proved to be extremely helpful while running games like Blade and Soul, so don't hesitate to try it today.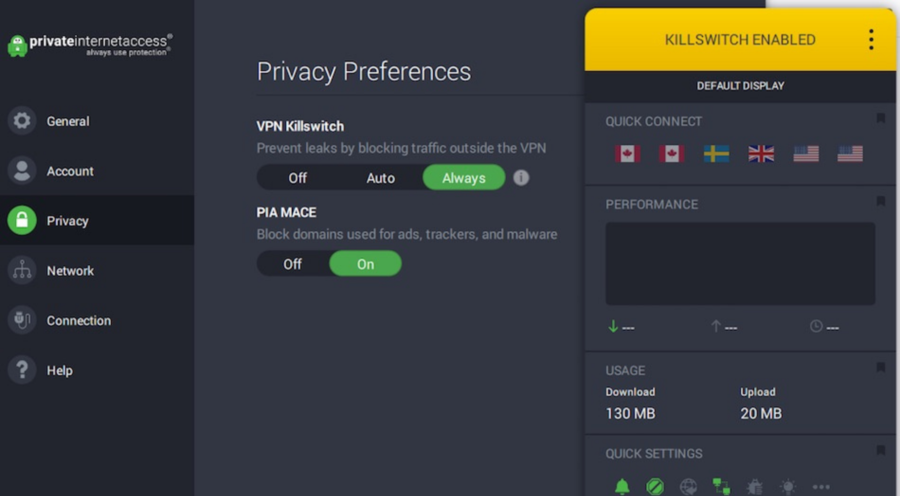 If you're wondering how to get better ping in Blade and Soul, look no further than Private Internet Access (PIA).
With over 3,200 servers in more than 40 countries, PIA is extremely versatile. If it's ever happening to face troubles related to one specific server, you can always find another one that will work without trouble.
Owned by Kape Technologies, it's one of the fastest VPNs on our list, promising to significantly enhance your gameplay by lowering ping in Blade and Soul.
PIA works with Windows, Android, and iOS, so it covers all devices supported by the game.
Keep in mind that you can connect up to 10 devices simultaneously with a single Private Internet Access subscription. So, do not hesitate to share the experience with your family or friends.
Do not forget that PIA is also handy for high-bandwidth, low-risk activities, like streaming video. Thus, using it for watching your favorite online series would be a great idea.
What else you should know about PIA:
Boasts more than 3,200 servers in 46 countries
Features private DNS to protect your DNS queries
No logging policy
30-day money-back guarantee (no free trial)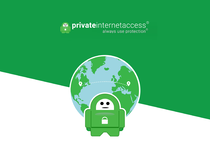 Private Internet Access
Private Internet Access works perfectly with Blade and Soul, so try it today.
4. CyberGhost VPN – Efficiently bypass restrictions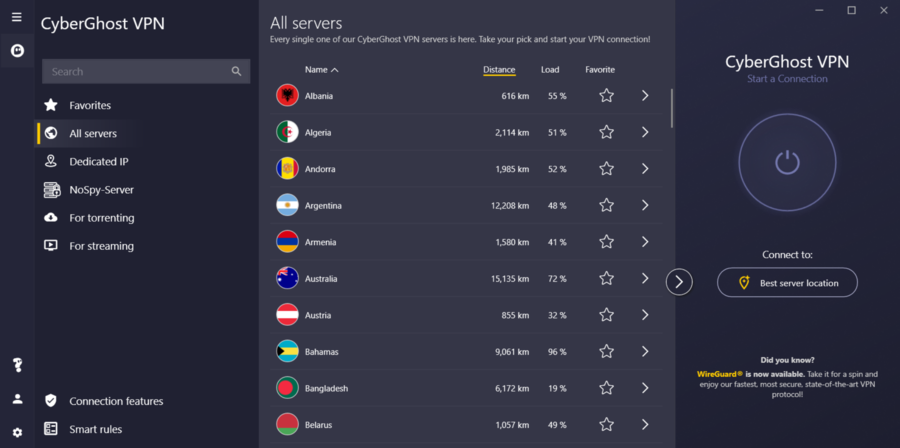 CyberGhost is another solid choice to reduce ping. But it's also ideal if you're using a VPN to download Blade and Soul by circumventing geoblocks.
The product is owned by Kape Technologies and permits 7 simultaneous connections. So, sharing the CyberGhost experience with your family or friends is a great idea.
Similar to PIA, CyberGhost VPN works on all devices supported by Blade and Soul: Windows, Android, and iOS.
It has speedy servers in North America and Europe so that you won't have to worry about high ping during gaming.
Plus, CyberGhost allows you to choose from over 6,400 servers, located in more than 80 countries around the world.
What else you should know about CyberGhost VPN:
Provides you with over 6,400 servers in 89 countries
Anti-DDoS protection and exclusive DNS servers
Protects your privacy by not capturing any logs
45-day money-back guarantee (1-day free trial, no credit card)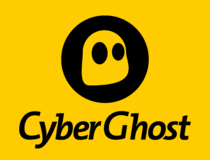 CyberGhost VPN
Want a VPN that works flawlessly when running Blade and Soul? Try CyberGhost VPN.
5. Surfshark – Affordable premium privacy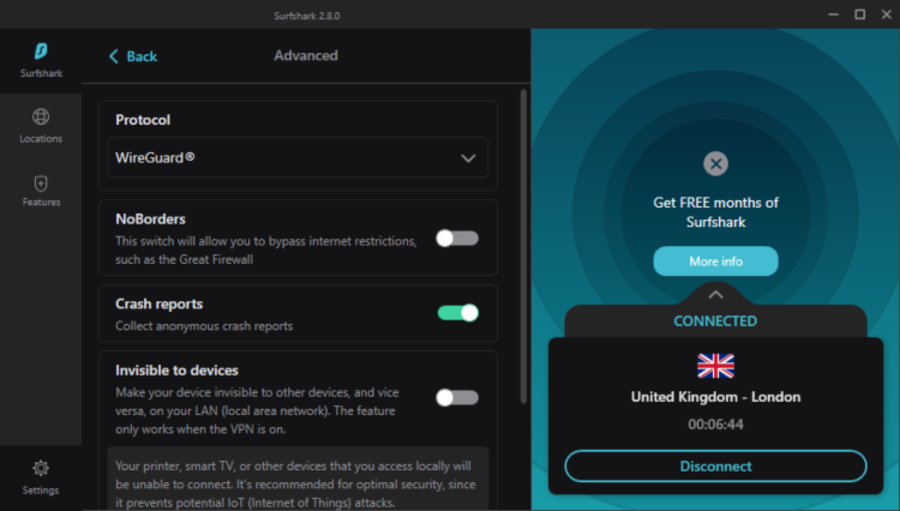 Surfshark is a powerful VPN solution that allows its users to connect all their devices and enjoy fast and unrestricted Internet all month round.
Users of this VPN get access to over 3,200 virtual servers across 65 countries. It is easy to configure and it can automatically connect you to the best server based on your configuration.
Surfshark places no limit on how much data you can use, so you can enjoy high-speed servers and play Blade and Soul for as long as you like.
Of course, if you already have a preferred location or notice good Blade and Soul performance if you connect to certain servers, you also have the option to pick the location manually.
Surfshak has a strict no-logs policy as well as private DNS on every server. Not only are these essential in keeping your data private, but they can also contribute to speed performance.
The VPN makes sure that all your browsing activity and identity stay private, removing the risk of ISP-imposed throttling.
If you want extra protection, you can activate the double VPN option which routes your traffic through two different private servers.
This way, your activity and even the fact that you use a VPN in the first place are very unlikely to get detected.
Other important features of Surfshark VPN include:
Integrated ad blocker for your browser
Lets you connect to an unlimited number of devices
Kill switch feature in case the connection is lost
Secure IKEv2/IPsec protocols
Access to OpenVPN
30-day money-back guarantee and free trial for mobile devices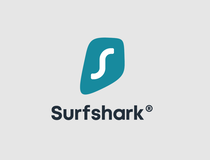 Surfshark VPN
Connect to a fast Surfshark server and enjoy Blade and Soul with no interruptions.
What other games can I play while using today's VPNs?
If Blade and Soul isn't the only game that you're playing, keep in mind that today's recommendations would also work for other popular options.
Our tests showed that most of the above VPNs work perfectly and offer high speeds while running games like CS: GO, League of Legends, or Minecraft.
Valorant is also a popular one among worldwide users, but it seems like it can get into several troubles. That's why we've compiled a list of the best VPNs for Valorant to fix lag and reduce ping.
Blade and Soul is a highly entertaining game that you can play online. But it's not worth it if you can't win battles due to a simple technicality like high ping.
Nevertheless, you can fix this problem by connecting to a fast VPN service. This method will offer you better gaming results and benefits like these ones:
Blade and Soul server location
Blade and Soul best server for the Philippines,
Blade and Soul Europe or North America
Blade and Soul private server
We think that ExpressVPN, Nord VPN and CyberGhost VPN are the best in the business.
They come bundled with numerous VPN servers, fast connections, and anti-DDoS protection. Plus, you don't need to worry that your VPN traffic might be collected.