Many gamers are excited about the release of the action fantasy RPG, Blue Protocol. The free online multiplayer game has just gone live in Japan, promising a beautiful immersing world with deep character customization.
Officially, players outside of Japan must wait until 2024 for the Amazon Games version. However, using a VPN can let you in on all the action early. Here's what you need to know.
Is Blue Protocol region-locked?
Yes, Blue Protocol is currently region-locked to Japan due to publishing agreements. Gamers from other countries must wait for different versions in 2024. This will also include releases for the PlayStation 5 and Xbox X/S.
But what does this mean for you?
Basically, you won't be able to access the BANDAI NAMCO download or game servers if you're located outside of Japan. You must have a Japanese IP address to play the game.
The good news is:
If you were wondering how to play Blue Protocol in the US, you can do so with a VPN. We'll lead you through all the steps in a bit.
How to play Blue Protocol outside of Japan
To play Blue Protocol outside of Japan with a VPN, you must connect to a Japanese server and then create an account on BANDAI NAMCO.
We recommend ExpressVPN for its fast speeds and multiple server locations in Japan. Here's what to do:
Launch ExpressVPN and sign in with your credentials.
Sign up to ExpressVPN and download the PC software.
Click the three dots to open the list of locations and search for Japan.

Choose one of the Japanese servers and connect.
Go to the BANDAI NAMCO launcher here and register an account.
Make sure to choose "Asia" and "Japan" for Country/Territory of Residence.

Confirm your email address to activate your account.
Go here to download the launcher software for PC.
Installation is straightforward, but you may want to uncheck the last box so the app doesn't auto-launch on startup.

Click the orange button and follow the prompts. Enter the credentials you signed up with. You may need to reconfirm your email address with a code.
Because the game is new, you can see Blue Protocol on the homepage of the game launcher.

Click the link and then the orange button to download and install it.


After downloading, check the box on the right to allow the game to auto-update.
Click the big orange button to install the game.
You can now easily launch Blue Protocol and play on Japanese servers.
After this process, the Blue Protocol region lock will be finally lifted.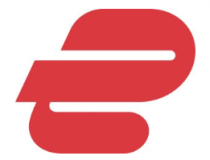 ExpressVPN
Gain early access to Blue Protocol with ExpressVPN's speedy Japanese servers.
How to play Blue Protocol in English
If you made it this far without learning Japanese, congratulations! However, if you want to convert the in-game language to English, you can use an excellent tool called MORT.
This lets you select a portion of the screen to translate or it can translate everything on autopilot. Here's what to do:
1. On your PC, go to Settings > Time & Language, and select Language from the left pane.
2. Click Add Language and choose Japanese.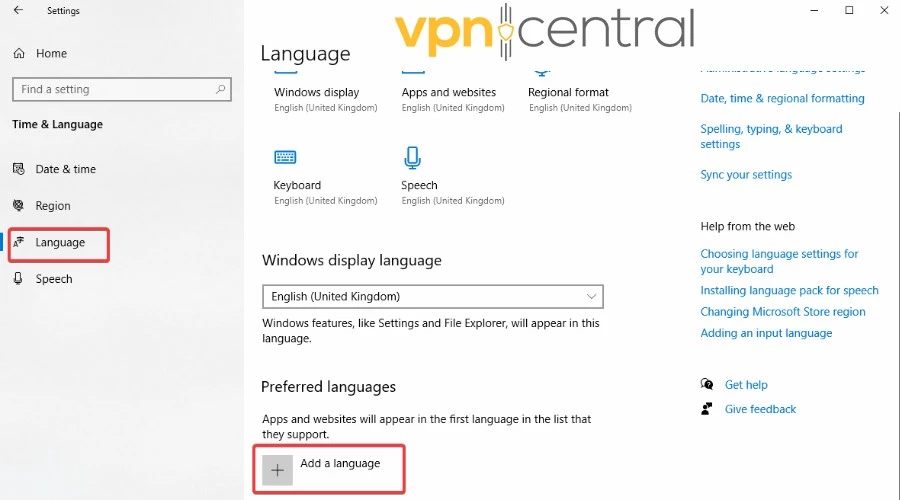 3. Make sure all the boxes are checked except Set as my Windows display language.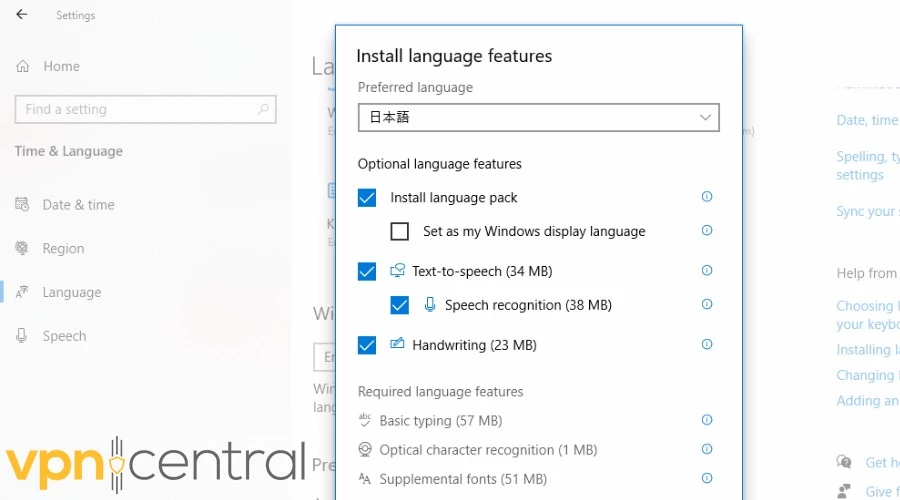 4. Install the language pack.
5. Go to GitHub and download the latest MORT release as a Zip file.
6. Unzip and launch the translator with the file MORT.exe.
7. Under the General tab, change the OCR mode to WIN OCR and the language to Japanese.
8. Under the Translation tab, choose Layer or Overlay. Layer gives you a resizable window with your translation, while Overlay takes over the full screen.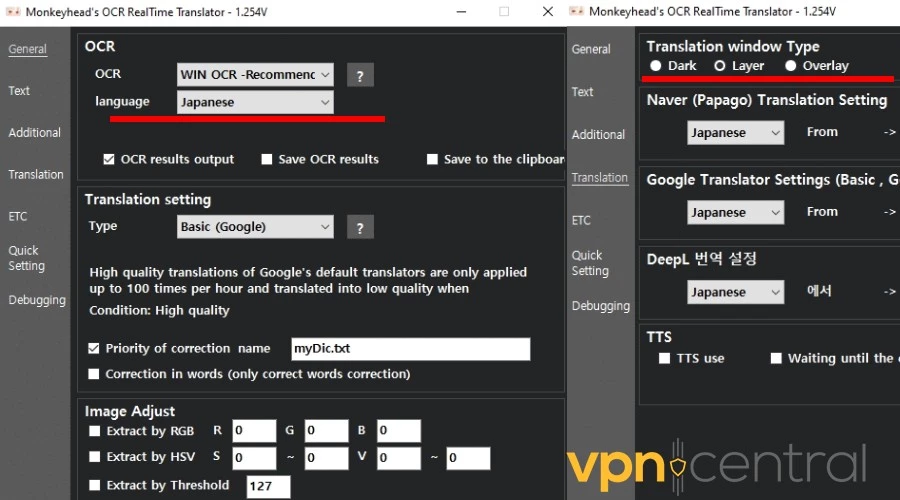 9. Click Apply to save your settings.
10. Keep MORT running and launch Blue Protocol.
11. Press Ctrl+Shift+A and select any area you want to translate while holding the left mouse button. When you let go, the translation will be displayed.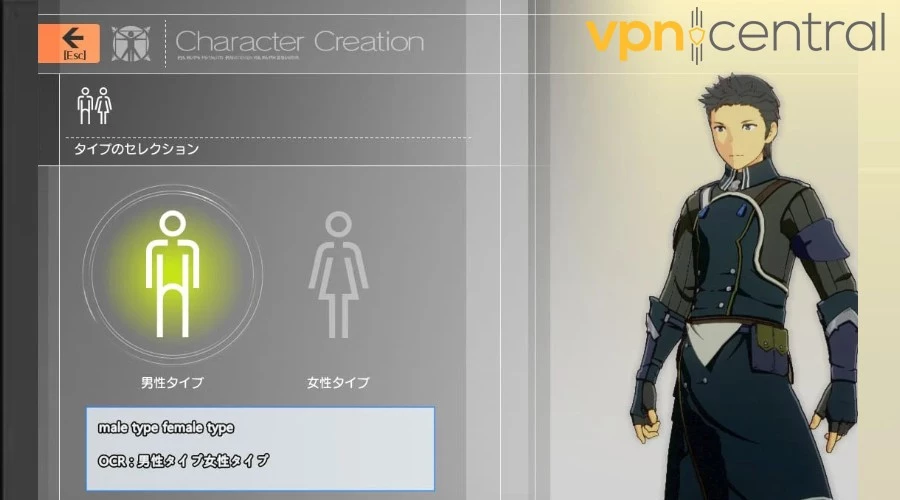 12. You can also use the Overlay settings, though this may disrupt gameplay.
Summary
With ExpressVPN you no longer have to wait months to play Blue Protocol outside of Japan. Simply connect to a Japanese server and you can easily bypass the Blue Protocol region lock.
And with a bit of help from tools like MORT, you can even enjoy it in English!
FAQ
How do I install Blue Protocol?
To install the initial version of Blue Protocol outside of Japan, you must use a VPN to change your location. Then, with a Japanese IP address, you can get the game from the BANDAI NAMCO platform.
Is Blue Protocol for PC only?
No, Blue Protocol isn't PC-exclusive. It's scheduled for release on PlayStation 5 and Xbox X/S in 2024. As of June 2023, it's currently only available on BANDAI NAMCO for Japanese PC users.
Will Blue Protocol be global?
Yes, Blue Protocol will get a full global release in 2024. This includes Western Europe, North and South America, Australia, and New Zealand. The non-Japanese version will be published by Amazon Games.
Will Blue Protocol be in English?
Yes, the Blue Protocol Western release will be available in English. There will also be language versions in French, German, Spanish, and Brazilian Portuguese.
Until then, you can use the MORT translation tool while bypassing the Blue Protocol region lock with a VPN.