If you've been around the VPN scene for a while now, ExpressVPN might speak more than volumes to you.
It's one of the most popular VPN services on the market and provides you with a plethora of security and privacy protection features.
You can use it to circumvent various restrictions such as the infamous Netflix VPN block. It's well-known that Netflix makes huge efforts to block VPN users from accessing their services.
More so, you can use VPN in regions that ban VPN usage such as China. Yes, you read that right, ExpressVPN still works in China, but you'll have to take a few extra steps so you can use it there.
What are the features of ExpressVPN that make it safe?
Encapsulation: every data packet transmitted over the Internet when connected to ExpressVPN is placed inside another data packet, providing a layer of security
Encryption: ExpressVPN protocols use a secure 256-bit AES encryption key to protect your data; you get a different random encryption key every time you connect
Trusted Server Technology: none of your data is stored by the ExpressVPN servers, your session info is encrypted and automatically deleted whenever you disconnect
Access to secure protocols: being open-source, the OpenVPN protocol offered by ExpressVPN is one of the most secure options, followed by Lightway which is developed and owned by ExpressVPN
Secure DNS on every server: no third parties are involved and your data is not tracked and you don't risk DNS hijacking or blocking
Public Wi-Fi Protection: even if the Wi-Fi network is unsafe, the hackers won't be able to read your data because it's encrypted
Emergency killswitch: the app automatically stops any traffic data from being sent from your device in case you lose the VPN connection
Is ExpressVPN safe to use?
But what's (or should be) more important than unblocking a streaming service is ExpressVPN's zero-logging policy. A lot of users put this to question since there's no apparent way to check it.
However, a few years back, in 2017, one of ExpressVPN's servers was seized by Turkish authorities.
There was an assassination and the investigators were positive that one of ExpressVPN's servers was used to delete some key clues.
Upon seizing the servers, investigators were unable to find anything relevant. This, in turn, strengthened ExpressVPN's zero-logging claims and boosted their customers' trust by a great deal.
Long story short, ExpressVPN is definitely a VPN you can trust. And yes, it is safe to use by many standards.
Can a VPN be hacked?
That's a tricky question since it's been proven over and over again that virtually anything can be hacked. The matter in question is, in fact, how long it takes until a vulnerability is found and exploited.
So, to answer truthfully, yes, VPNs can be hacked. However, the chances of that happening are pretty slim, since VPN service providers make great efforts to ensure that such events don't happen.
And even if they do, what should really concern you is the security of your data.
Instead of spending every waking moment wondering whether your current VPN can be hacked, you should ponder upon what will the attackers find, if their scheme is successful.
Can ExpressVPN be hacked?
Most attackers would consider hacking a smaller, less popular service, but most of the time that's just the training ground. Once ready, the elite will put a mark on popular services such as ExpressVPN.
However, even in the unlikely scenario that ExpressVPN will get hacked, perpetrators will most likely find nothing.
All the data is safely encrypted, and ExpressVPN makes use of some advanced technology to prevent data leaks.
Keep reading for more information on how this VPN giant employs its advanced security and privacy features to prevent hacking:
1. ExpressVPN servers never write to hard drives
Where there's data to be found, there's a risk of breaching. Therefore, ExpressVPN's servers never write customer-collected data to hard disks. Usually, servers store their data on hard drives.
Once the drive is full, the data gets fully erased and the writing process resumes, overwriting the removed data.
Thus, hard-drive-based servers risk being hacked, or seized, and the entire amount of data falling in the wrong hands.
More so, attackers could easily deploy backdoors if they were able to penetrate the server's defense systems.
2. ExpressVPN servers run exclusively on RAM
ExpressVPN's TrustedServer technology makes sure that data leaks are a thing of the past by running exclusively on RAM.
This prevents both the operating system (OS) and applications from writing to the hard drive.
Since it's a volatile memory, RAM is a much better approach to solving data and attacker persistence issues.
More so, given that storing data on RAM requires power, information is always wiped upon rebooting the machine.
Thus, not only that your data can't be stored indefinitely, but also attackers can't deploy indefinite backdoors to the system, as they'd be removed during the next reboot sequence.
3. No inconsistencies or misconfiguration on servers
Normally, regular servers are configured once during the initial setup and updated as needed throughout its runtime. However, this can raise some issues such as inconsistencies between different servers.
Also, servers that are not frequently reinitialized can be at risk, given that new vulnerabilities are discovered and exploited on a daily basis.
ExpressVPN solved this problem by simply loading software stacks from read-only images every time a server powers up.
Each server loads the same read-only image, so the matter of server inconsistencies is but a bad memory.
More so, whenever a change is due, ExpressVPN modifies the content of the read-only images. That way, their security experts know at any given time what's on the images, and what's running on any of their servers.
How to secure your connection with ExpressVPN
Go to the ExpressVPN official website and get a subscription plan. Longer subscriptions have lower per-month prices.
Download the client and install it on your device.
Launch it and log in to your ExpressVPN account.
Click on the power button to automatically connect to a secure VPN server.
For increased security, make sure to enable the Secure Killswitch feature. Also, security experts around the world recommend connecting to a VPN using an OpenVPN protocol, so you can try that, too.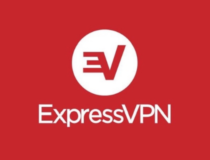 ExpressVPN
Shield your identity, secure your online transactions, and enjoy the Internet restriction-free with this hack-proof VPN!
Has ExpressVPN ever been hacked?
The ExpressVPN servers have never been hacked up until this point and it's very unlikely for that to happen in the future.
Given that the VPN client combines multiple types of security features, it's impossible for hackers to find vulnerabilities.
That being said, there have been isolated instances when users reported that their IP address was exposed even when connected to the VPN. That does not mean the VPN was hacked.
This issue seems to arise when torrenting large amounts of data. The torrenting app may interfere with your VPN in an attempt to create the fastest possible download speed, but you can fix that by checking your settings.
ExpressVPN can be hacked, but at least your data's safe
All things considered, there's no sure way to protect VPNs, including ExpressVPN, from being hacked. Truth be told, every Internet-enabled device can be hacked, and VPNs are unfortunately not an exception.
Even ExpressVPN acknowledges that there's no foolproof way to stop an attacker from breaching their system's defenses.
However, they can take all the necessary steps to minimize the risks of that even happening.
Furthermore, in the unlikely event of ExpressVPN being hacked, no personally-identifiable data or logs can be recovered from the servers.
Long story short, if ExpressVPN gets hacked, your data will be all safe, since ExpressVPN doesn't collect anything that would compromise your privacy.