If you're up to date with our previous articles, you probably know that your VPN can't be tracked, but can popular services such as NordVPN be tracked?
It would definitely make no sense for popular VPN services such as NordVPN to be tracked, whereas cheaper, less secure providers would gracefully dodge this metaphorical bullet.
However, you know what they say. The higher you are, the harder you fall.
So let's explore this scenario and find out whether NordVPN is more prone to being tracked than any other consumer-grade VPN.
But before we get down to business, let's see exactly how a VPN works.
How does a VPN work?
When you use a VPN to hide your connection and private data from prying eyes, a few things happen. First of all, you'll probably need a client installed on your device of choice.
Second of all, to establish the connection, you must choose a destination server. Between the VPN client and the server, all data is or should be safely encrypted.
Thus, anyone listening to that specific bit of the connection would only see a bunch of gibberish instead of clear, transparent traffic data.
Your VPN client encrypts anything you send to it (i.e. requests) and the VPN server decrypts everything that the client encrypts. When the website/server/service generates a response, data travels back to you, but this time in reverse.
Therefore, the VPN server encrypts the data, which gets decrypted by the client before reaching you. NordVPN makes no exception from this, as it works exactly the same, for the most part.
Can VPN be tracked?
Considering the information available just above, it's safe to assume that VPN can't be tracked. Not by your ISP, not by the government, not by any talented hacker.
What happens between you and the VPN gateway remains a secret. And even when your traffic gets out of the VPN gateway, it's incredibly hard to pinpoint any individual to specific online activity.
So, when your data escapes the VPN gateway, there's no way to tell that you sent that data. Unless the website you want to access has your name, social security number, private photo album, and phone number.
But even so, it wouldn't be your VPN that gives away your real identity. You get the point.
Make sure you don't accidentally expose yourself while using a VPN and you should be perfectly fine.
Can NordVPN be tracked?
Is NordVPN traceable? To put it simply, no. If your regular secure VPN service can't be compromised in terms of being tracked, then NordVPN is definitely out of the question.
Tracking occurs most often based on the info provided by your IP. Does NordVPN hide my IP? Absolutely, it
This VPN service has great military-grade encryption, a huge selection of servers, and a bunch of additional services such as a malware/adware blocker, automatic killswitch, and a double VPN.
In case you didn't figure it out by yourself, a double VPN is simply routing your connection through two consecutive VPN servers.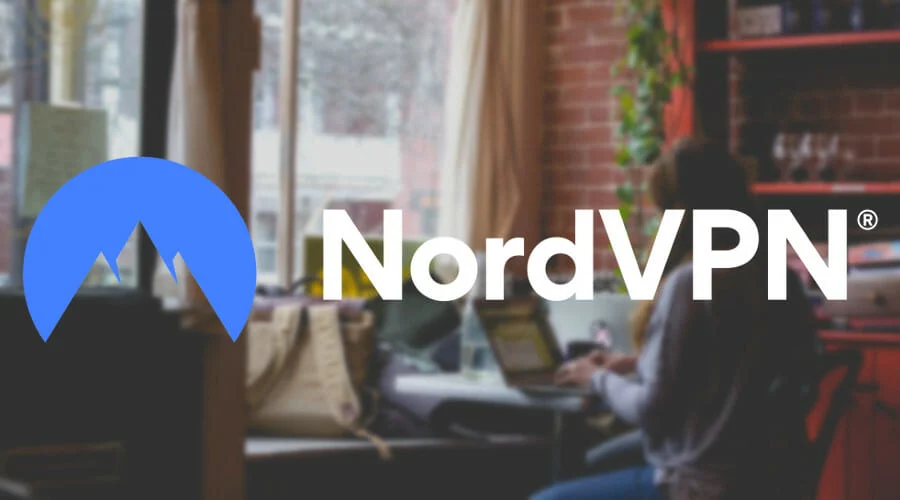 Therefore, NordVPN encrypts and anonymizes your data through the first server, then does it again by routing it through another server. It virtually anonymizes the anonymous data.
So, before you say that we're beating around the bush and avoiding the main question, let us make it perfectly clear. NordVPN can't be tracked.
What about the info sent online? Does NordVPn hide my IP? Does NordVPN hide my location? Positive.
NordVPN tunnels your traffic through a remote server. All the information you send online will be linked to that IP address instead of your own.
Users are also concerned about hacking. Well, anything can be hacked, and NordVPN makes no exception. But its top-notch encryption and security will give hackers pretty much nothing. They won't be able to get any valuable user data.
Even with the right tools, if you're using this service responsibly, it would take a hacker a long time (a few trillion years) to break NordVPN's encryption.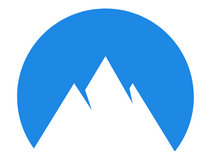 NordVPN
Protect your data from prying eyes with one of the most private VPN clients.
What is the best untrackable VPN?
What you're looking for is not necessarily a non-trackable VPN, since we're quite convinced we hit the nail on the head with our statement above. VPNs can't be tracked.
However, even if your VPN gets compromised, you need to make sure it has no dirt on you. Therefore, you should really look into providers with zero-logging policies.
If looking for zero-logging VPN services is too much hassle for you, check out the following list:
Rest assured that no matter what service you pick from this list, your user activity won't be logged and monitored. Therefore, even if the VPN gets hacked, the servers should be devoid of any revealing user data.
Can NordVPN be tracked by police?
Simply put, no. Despite the fact that in most countries police can get ahold of private information when they need to solve a case, due to the fact that NordVPN keeps zero logs, tracing you back is virtually impossible.
They can find based on your IP that you are a NordVPN user. But they won't be able to detect where you logged in from without any other clue.
The only information that NordVPN keeps about its users is their name, type of subscription, and billing information. But they don't know what you do online.
So, for the most part, if you are in a highly restrictive area and plan to use a VPN for more online freedom, there's not much to worry about when using NordVPN.
If your ISP or other agencies that prohibit VPN usage detect you are on a NordVPN IP, they will probably block that IP address and you will have to try a different server.
No info about your actual location or identity will however be visible to anyone.
Does NordVPN track history?
No. NordVPN does not track any information about what its users do online. Its privacy policy has been tested multiple times by independent auditors and it's confirmed that they don't track your history.
Whenever you log off your VPN session, all your data is automatically deleted. While you are online, all the traffic is encrypted, so no data can be leaked.
Does NordVPN keep logs?
No, as mentioned above, it's proven that NordVPN does not keep user data logs. It is based in Panama, a location that does not have any data retention laws, as opposed to the US or EU countries.
So besides running technologies that are capable to encrypt your data, they are not required by any legal agency to keep track of their user's activity.
Does NordVPN give logs to the police?
A statement on the NordVPN website says that in case a law enforcement institution requests to keep data logs, they will try to appeal that in court in order to protect user data.
However, if the court decides against their appeal and orders them to log user data, they will have to comply.
This scenario is yet to happen, and given the fact that the VPN company is based in a jurisdiction that does not have such data logs laws, it's unlikely that something like this to occur in the near future.
Special operations like these are usually carried out when investigating illegal activities, so if you use a VPN to protect your online data, there's nothing to worry about.
Can the Government track me if I use VPN?
Government and surveillance agencies can tell if you are connected to a VPN server and they can also know which VPN client you use.
Now if they can more information besides that depends on your VPN. With a good VPN like Nord VPN, they won't be able to find your actual IP or location.
That being said, there are some VPN services that left users' data exposed on occasion. That is either due to poor encryption and security features or because of their privacy policy.
No, NordVPN can't be tracked
To wrap it up nicely, we're going to make the same statement: NordVPN can't be tracked. If you use it responsibly and avoid performing any identity-revealing actions, you should be fine.
The only way you could track a VPN would be by hacking into the servers and breaking the encryption. If you're afraid that might happen (although it's very unlikely), make sure to at least pick a zero-logging VPN service. Such as NordVPN.