Ever noticed that you can't access the Louis Vuitton website? We have a few smart tips for you to apply, in the hope that you will be able to fix this issue.
To help you regain access to the Louis Vuitton website without any problems, we made sure to check all the possible reasons that caused this problem in the first place.
We comprised a guide with easy-to-follow step-by-step instructions for each possible culprit that stops you from using the Louis Vuitton website.
Why can't I access the Louis Vuitton website?
If the Louis Vuitton website is stuck on loading or you get an error message that denies you access, or even a timeout error, it's very likely that you have one or some of the following problems:
🌎 Geo-blocking regulations: accessing an international Louis Vuitton website may not be possible if you enable cookies and they get information about your location based on IP
📡 Blocked ISP: Luis Vuitton blocks access from IP addresses that are owned by certain ISPs, most notably Frontier Internet Service Provider
⛔ Banned IP: not only breaking the rules but also refreshing the website too many times or leaving too many comments in a short time span can be perceived as suspicious activity and get your IP banned
🛡️ Firewall/browser conflict: your security setting may mistake the LV website as not secure and prevent you from accessing it
To learn how to access the Louis Vuitton website, check our following step-by-step instructions that are easy to understand and apply:
How can I access the Louis Vuitton website?
1. Use a VPN to bypass IPS restrictions or geo-blocking
Here's how to connect to the Private Internet Access servers and seamlessly browse the Louis Vuitton website, and any other website for that matter:
Select your preferred subscription plan on the PIA website and download the app for your device.
Run the installer and connect by clicking the power button in the UI.
Open the Louis Vuitton website and enjoy secure and seamless shopping.
It is hard to say why your ISP blocks your access to certain websites. There may be any number of reasons, but above all, the most known is due to data-intensive activities, resulting in a slower internet connection.

Sometimes, the Internet Service Provider can use security systems that consider the website malicious. At other times, you may not have access to a website because you are outside a certain region.

It is important to mention that most of the time, websites use your IP address to determine your geo-location. Therefore, you can use a VPN such as Private Internet Access to connect to a virtual server and mask your location.
This will enable you to hide your actual location and identity, preventing your ISP from placing any restrictions on your traffic.
PIA has unlimited bandwidth, so you will get a high-speed connection at all times, regardless of how much you browse.
It has a great privacy policy and a killswitch feature which will protect your data even if the connection drops.
In the steps above we explained how to automatically connect to the VPN servers. If you prefer, you also have the option to manually pick your server.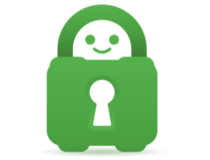 Private Internet Access
Use PIA to get easy and unrestricted access to the Louis Vuitton site!
2. Check your network connection
First thing first, check your network connection, because Wi-Fi can suddenly drop out without you even realizing it. Given that, you can test if your connection is down, by accessing another website and see if it loads.
If the content doesn't load, see if you are not on Airplane mode and disable the option, to be able to access your network again.
Next, you have to check your Wi-Fi settings, to learn if your internet connection is preventing you from accessing the Louis Vuitton website.
Click on the connection icon from your taskbar.
Click on the View Connection Settings link from the drop-down list.
In the Network pop-up window, check if you have Connected status.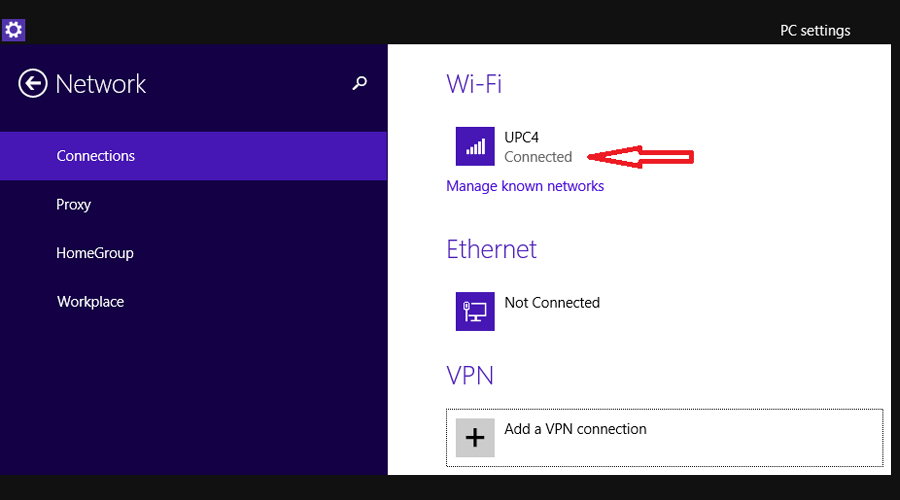 Check your router's lights to see a clear indicator of your connection status. If the light is red or orange, you are not connected to the internet.
Manually reboot your router by unplugging/plugging it back in and then access the Louis Vuitton site again.
3. Change your DNS settings
Switching to a public Domain Name System may be an efficient way to get past denied access on a certain website.
Here are a few steps to follow:
Taskbar > Right-click on the Connectivity icon .
Click on Network & Sharing Center > Select Change adapter options.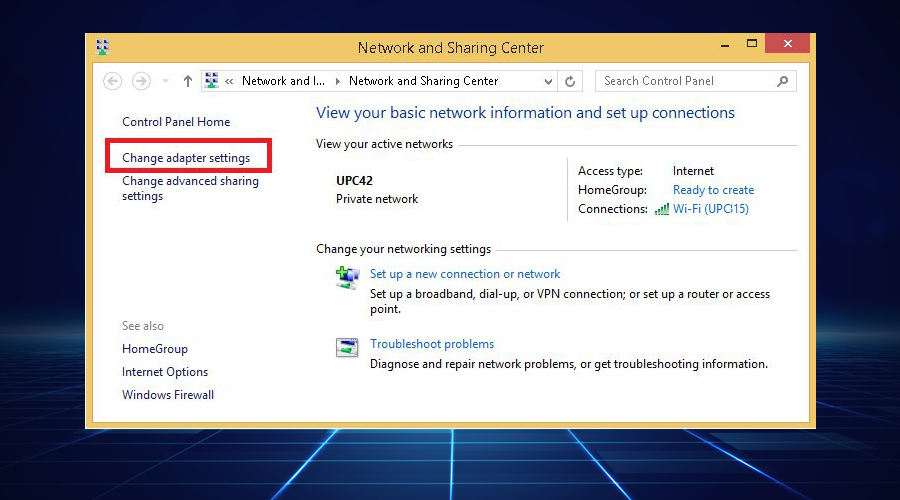 Locate your network connection, right-click on it and open Properties.
Select Internet Protocol Version 4 (TCP/IPv4) and enter its Properties.
Once in the Properties tab, click on Use the following DNS server addresses radio button.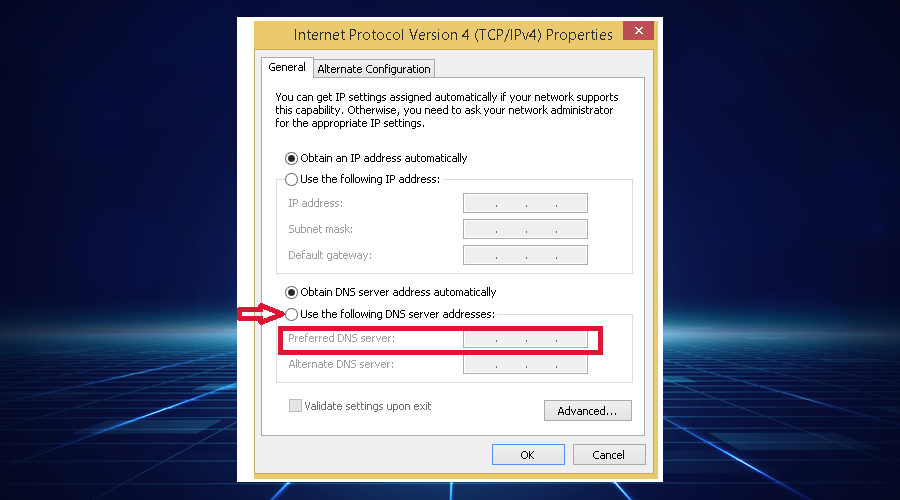 Navigate to Preferred DNS server and set it to 8.8.8.8.
Go to Alternate DNS server and input 8.8.4.4.
Click OK to configure your settings.
If you still can't access the Louis Vuitton website, check out the next possible solutions.
4. Use a proxy
A proxy server is similar to a VPN and works by forwarding your requests to websites, hiding your IP address.
However, while VPNs offer strong data encryption and give you total online anonymity, proxies do not have this feature and only cover a part of your online traffic.
We do not recommend using free proxies, mainly for security issues, selling your data, and displaying annoying ads.
5. Clear the browser's cache and cookies
Another thing you can do when you can't access the Louis Vuitton website is to delete the browser's cache and cookies. This can be helpful if the history files are corrupted and prevent you from accessing the website.
When you open a website, your browser starts catching the source files, which include fonts, scripts, style sheets, images, or other temporary files, and as a result, your browser may not run as efficiently as it should.
For this reason and especially as a security measure, deleting your browsing history is highly indicated.
To delete your browsing history, follow these steps:
Open Chrome on your computer.
In the right corner of the address bar, click on More icon
Click on History.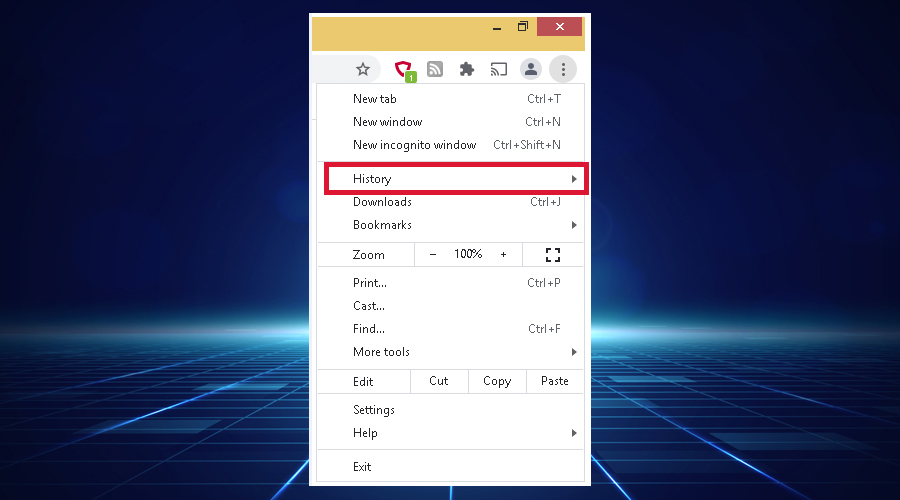 On History page, click on Clear browsing data option.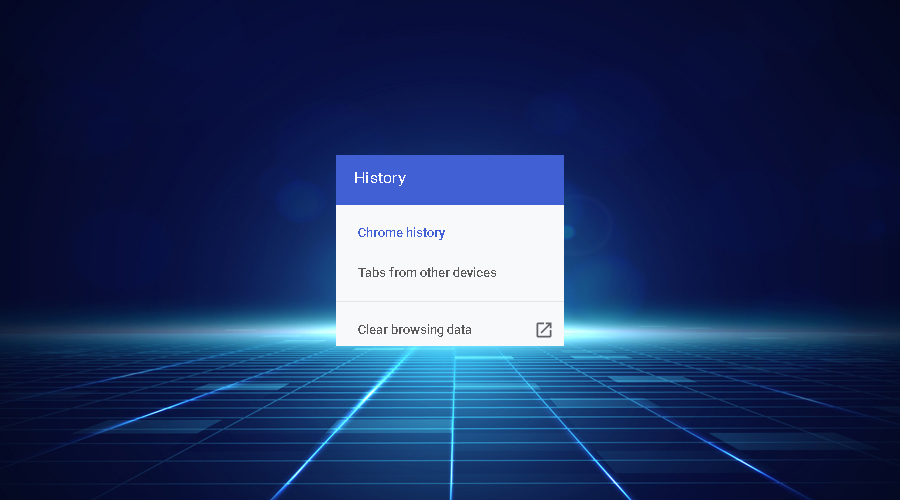 Select the time range. To delete the entire browsing history, select All time.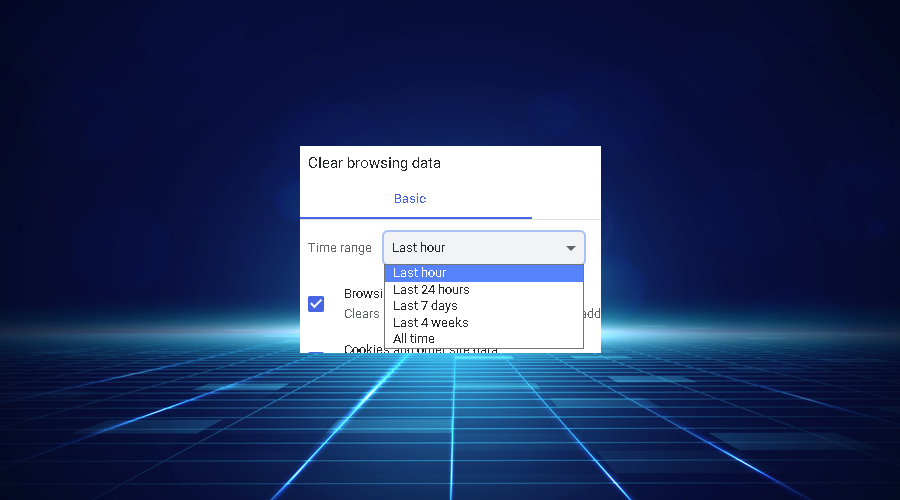 Click on the Browsing history, Cookies and other site data, and Cached images and files checkboxes.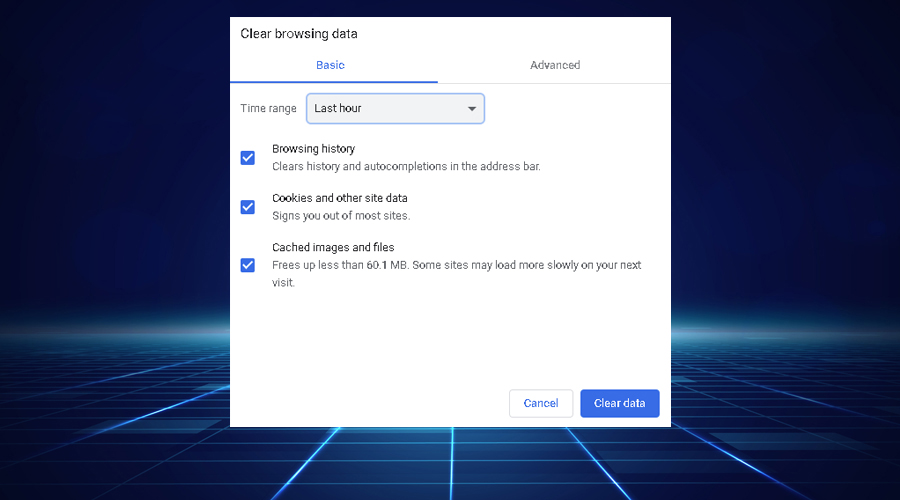 Clearing cookies solves a lot of in-browser errors. If you want to speed up the process a little bit and get more control over the data you delete and keep, you can use CCleaner instead of the browser settings.
6. Use Tor
Tor, short for The Onion Router is an online tool that hides your IP address and encrypts your traffic multiple times, providing you with more security layers.
As long as you use Tor, your traffic goes from server to server before you get access to the website that you want to visit.
This way, Tor hides your IP address, helping you bypass geo-blocking restrictions and hopefully, you will know what to do when you can't access the Louis Vuitton website.
7. Check if you didn't accidentally block JavaScript
Almost any website that respects itself uses JavaScript and Google Chrome browser enables it by default. JavaScript is a scripting language used to create dynamic pages.
In case you cannot access a certain website, quickly check if you have disabled JavaScript by mistake. To enable JavaScript, follow these steps:
Click on the More icon in the right top corner of Chrome Browser, then on Settings.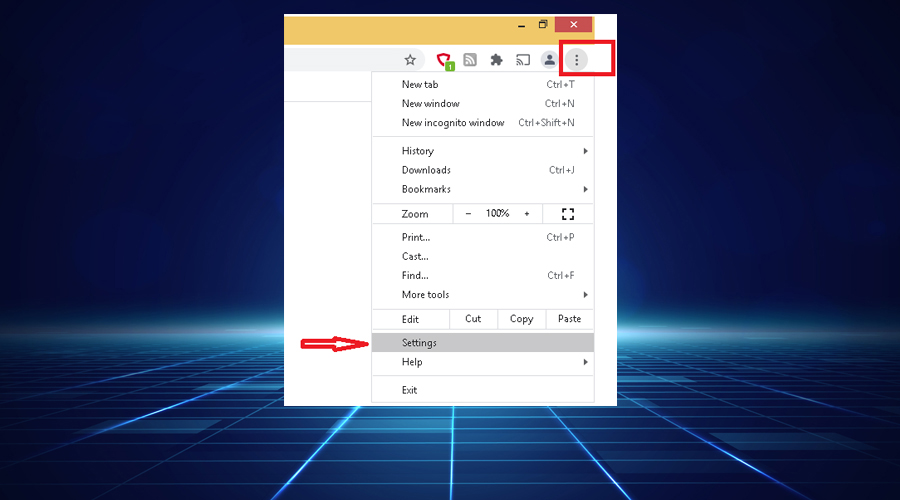 Click on Privacy and security -> Site Settings
In the Content section, click on JavaScript option.
Verify if JavaScript is enabled.
8. Allow Google Chrome in Windows Defender Firewall
Here's how to check if Windows Firewall from your computer is blocking Chrome browser, and therefore you can't access the Louis Vuitton website:
Click on Win icon on your taskbar and type firewall.
In the Windows Firewall screen, click on Allow an app or feature through Windows Firewall option.
9. Disable proxy servers
We know that using a proxy can give you access a blocked website, but on the other hand, disabling the proxy servers can help you fix network connectivity issues on your computer.
To disable your proxy servers follow these steps:
Click on Win icon on your taskbar and type proxy. Choose Automatic proxy setup from the results. list.
Disable Automatically detect settings and Use proxy server options.
Louis Vuitton Access Denied on iPhone
If you are positive that you are in fact not blocked and the Louis Vuitton website is not experiencing an outage, take a look at your permissions.
Some iPhone users are not able to open the LV from their phone but have no issues from a PC or other device. Here's how you go about it:
Tap on the Settings Menu then selects General.
Go to Reset and tap on Reset Network Settings.
This should take your iPhone to its default network settings which are generally optimal for browsing the web securely and hassle-free.
You can also try clearing your cookies in Safari.
Open the Settings Menu once again.
Go to Safari and select Clear History and Website Data.
Then go back to the Safari settings and click on Advanced.
Click on Website Data. You will get a report on every web data stored select Remove all Website Data.
Other things that can help:
Restart your iPhone- give it a chance to reconfigure
Check your time and date– websites may flag you as a spam account if they detect your time and date don't match your location
Disable the Restrictions feature if you have a password for it
Try a different Internet network or switch to another server if you use a VPN
Louis Vuitton checkout not working
If you are not able to finish a transaction, even after trying to clear your cookies and checking your Internet settings, try using the dedicated LV mobile app.
Louis Vuitton customers around the web say that they experience problems at checkout when opening the desktop website, but they are able to successfully submit an order on the app.
You can also contact customer support. The LV website may block or restrict users when they detect suspicious activity.
A main concern of LV is getting their products resold. If you are a constant customer and buy a lot of Luis Vuitton products at once, they may have you on their radar and attempt to restrict you. But a chat with the customer support team should solve this issue.
Connecting to a VPN, as mentioned above, can also help you bypass these sorts of restrictions. Try to create a new account on the website when on a VPN server.
Conclusion
Whenever you can't access the Louis Vuitton website, make sure you verify all the above factors. The first thing that you need to do is to check your internet connection, and then install a reliable VPN, not only to avoid geo-blocking but also IPS restrictions.
If you are one of Frontier Communications' users, you should consider opting for a different IPS.
Remember that even your computer may keep you away from your favorite website. With this in mind, try to clear the cache and cookies, given that sometimes the history files are corrupted.
To summarize, when is possible, contact the website administrator if you can't fix the problem at your end.