If you're a fan of reality TV, you won't want to miss The Traitors Australia series. Its unique concept and unpredictable twists have been a must-watch for anyone who loves drama, suspense, and surprises.
Some users express frustration with the inability to access The Traitors Australia in Canada. That's because the network it's on only holds distribution rights for Australia.
Consequently, when you try to access it from Canada, you'll get an error message.
Luckily, we have a solution to help you bypass this geo-block.
Keep reading to discover how to unlock access to this thrilling series, and never miss a moment of the action.
Where can I watch Traitors Australia?
The Traitors Australia is currently being broadcast in Australia on Network 10 and can also be streamed live, and on-demand on Network 10's streaming service, 10Play.
However, if you're located outside of Australia, you'll see the following error:
10play is available for Australian residents only.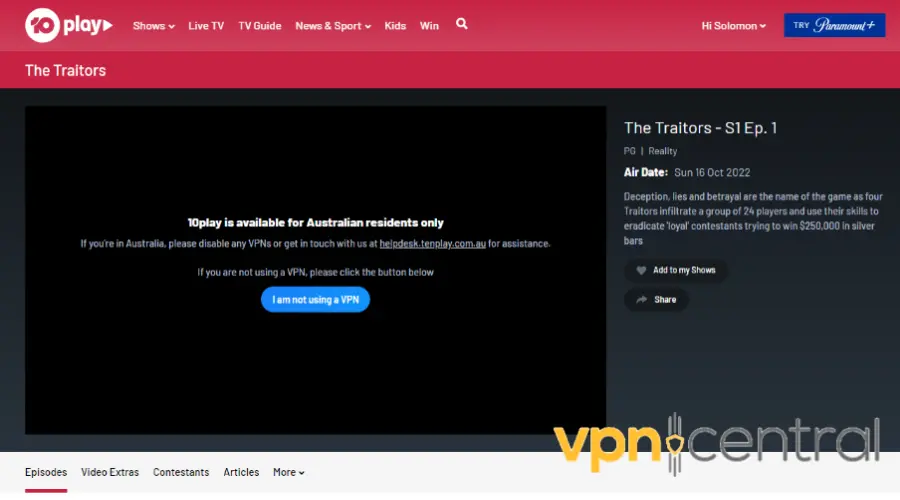 To detect your location, platforms like these check the information incoming from your IP.
Therefore, to watch the show from Canada, you'll need to choose a reliable VPN provider that offers servers in Australia. That will hide your original IP and make it seem as if you're browsing from Australia.
Follow the step-by-step guide below to easily unlock Traitors with a VPN.
How to watch The Traitors Australia in Canada?
With so many VPN services out there, it can be tough to decide which one to use.
However, we highly recommend NordVPN for its reliable performance, strong security features, and wide server network.
This VPN provider will help you bypass geo-restrictions and access 10Play from Canada.
Here are the steps to use NordVPN to watch The Traitors Australia:
Subscribe to NordVPN and download the app on your device. 

Open the NordVPN app and connect to a server in Australia.

Once connected, visit The Traitors Australia page on Network 10's website to create an account.

Start watching The Traitors Australia.
With over 200 servers in five Australian cities, including Sydney, Adelaide, Brisbane, Perth, and Melbourne, NordVPN is an excellent choice for watching The Traitors Australia from Canada.
It also offers a range of advanced security features such as double VPN and a killswitch which provide additional protection to make sure your location data won't leak.
Furthermore, NordVPN also has a no-logs policy that ensures users' online activity is not recorded or stored.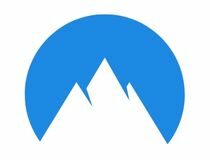 NordVPN
Watch Traitors with no restrictions, as if you were browsing from Australia!
Wrap up
Geo-restrictions can be a real mood killer for viewers trying to access The Traitors Australia content from Canada.
However, with the help of a reliable VPN service you can trick streaming apps and make it seem as if you were browsing from within Australia.
While there are many VPN services available, it's important to choose one that prioritizes user privacy and security, and of course, a decent server base in Australia.
By following the steps outlined above, you can easily unblock 10Play and start streaming The Traitors Australia in Canada and enjoy all of the twists and turns of the show.