CDKeys is a third-party website that sells games and membership codes to gamers at cheap prices. The website has helped lots of people save money on their favorite games, which is why it's popular online.
Many use VPNs to access CDKeys in order to bypass its regional pricing system, and geo-blocks, and also secure their privacy.
This is why it's frustrating to get when CDKeys does not work with VPNs as intended.
For example, the price of a 3-month PlayStation Now subscription varies between the three regions included in the screenshot below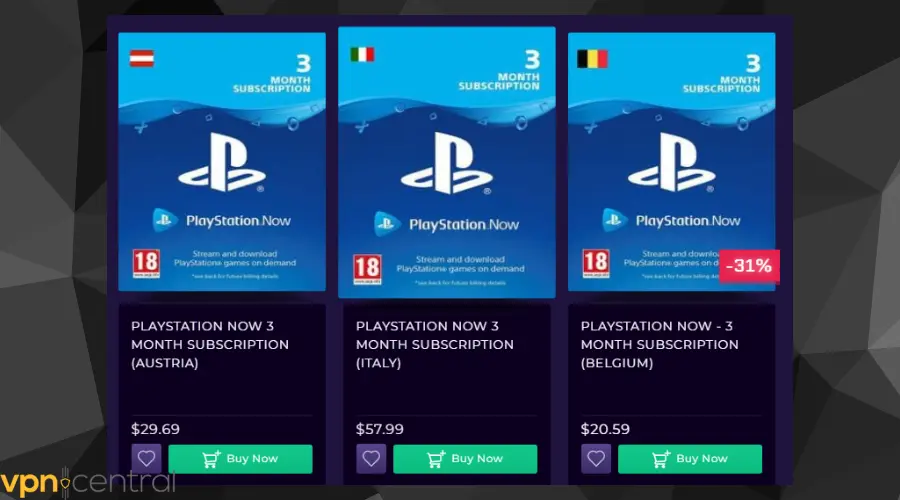 Therefore, in this article, I will show you how to fix the CDKeys VPN error so you can buy games from any location you want.
Why do you get a VPN error on CDKeys?
There are a few reasons why you might get VPN errors on CDKeys, they include:
CDKeys does not approve the use of proxies, adblockers, and VPNs. Therefore, you might get errors if your VPN is blocked by the website. You have to use an untraceable tool.
Poor or unstable internet connection.
Outdated or faulty configuration on the VPN app.
Outdated or unsupported browser.
The errors and timeouts can be frustrating, especially when you are close to completing your purchase on the website.
However, you don't have to endure it any further when you can use our suggestions to fix the errors.
How to fix it?
Below are a few steps you can try to fix any CDKeys VPN errors you may encounter on the site:
Preliminary fixes

Sometimes, the solutions to the errors are as simple as follows:
1. Run a speed test to ensure that you have a stable internet connection.
2. Reboot your PC and WiFi router.
3. Update your browser to the latest version or try a different browser altogether.
If none of these steps work, then try the next fix below.

Update or reinstall your VPN

Most VPN providers have in-app prompts that remind you to update your app to the latest version.
Apart from this, some others have an auto-update feature to ensure that you always use up-to-date apps.
However, if yours doesn't have an auto-update feature, do it manually by visiting the service's official website to download the latest version.
If you try this and it doesn't work, then consider reinstalling the app altogether.
To do this on a PC, follow the steps below:
1. Open Settings and go to Apps.

2. Scroll through the list of apps to find the app you want to uninstall.
3. Click on the app and select the uninstall button next to it.

4. Now go to the VPN's official website and download it afresh.
Doing this will also get rid of any stored cache and faulty configurations.

Connect to another server

Here is how to do this:
1. Open your VPN app and disconnect from the server you're currently connected to.

2. Open the list of server locations and connect to a different server.

If you connect to a blocked server when you access CDKeys, you will get errors on the website.
However, all hope is not lost because when a VPN server is blocked, it only affects the IP addresses on that server.
Therefore, you can access the site without errors by simply connecting to another server and getting a fresh IP address.

Clear your browser cookies and cache

Follow these steps to quickly clear your browser's cookies and cache:
1. Open your browser settings by clicking on the 3 dots icon located at the top-right corner of your screen.
2. Go to Privacy and Security.

3. Select the option to clear browsing data.
4. Tick the boxes next to cookies and cache.
5. Select the duration of cookies to delete.
6. Finally, click the clear data button to complete the process.



Change your VPN provider

Sometimes, all you need to do is to change your provider and go for a premium service like ExpressVPN which is gaming-optimized.
Here's how to fix CDKeys VPN errors with ExpressVPN:
1. Visit ExpressVPN's website and download the app suitable for your device.

2. Install and launch the app.
3. Create your account and choose a subscription.
4. Log into the app and connect to a server in your preferred location.

5. Visit CDKeys and enjoy an unrestricted error-free experience.

A premium VPN will always give you more server options to choose from, faster speeds, more security features, and powerful protocols that bypass geo-blocks with ease.
These are in addition to military-grade encryption and complete data privacy through a verified no-logs policy.
That's why ExpressVPN just makes sense.
It has all the features listed above and more to give you a hassle-free experience on CDKeys or any other region-locked gaming service you want to use.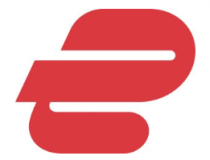 ExpressVPN
Unlock CDKeys from any country and get all the perks of the platform with the help of ExpressVPN!
Summary
CDKeys is a legit website that sells some of the cheapest Steam codes as well as keys for lots of other games.
The platform blocks VPNs when it detects them, but with a premium VPN, you won't need to worry about detection or restrictions.
Furthermore, you will finally be able to resolve all CDKeys VPN errors without any hassles.
---